Following the huge success of last year's event, Hack the North is back for 2018.
This year the challenge is to come up with solutions that help vulnerable people in the Manchester area access key support services appropriate to their needs.
Hack the North 2.0 starts at 1pm on Friday 23 November at The Studio in Manchester, and continues throughout Saturday 24 November. You can secure your free space now on our Eventbrite page.
What's the challenge?
We want to identify where hand-offs between organisations cause difficulty or hardship to individuals, and explore how support services offered by organisations in and around Manchester could be brought together most effectively for the benefit of people in the area.
The challenge for our teams is to work out when these hand-offs occur, and co-create a digital solution that 'bridges the gap' and helps vulnerable people get the support that they need, when they need it.
What's in it for me?
You'll have the opportunity to work with some of the North's brightest and most creative digital experts on an important social issue.
If you're a developer, data scientist, user researcher, UX designer, project manager, or general hack enthusiast, you'll be able to find out first-hand about the type of problems we look to solve every day in DWP Digital.
It's also a chance to drive innovation to further help Manchester thrive socially and economically, and hopefully come up with some exciting solutions.
Food and refreshments will be provided.
What to expect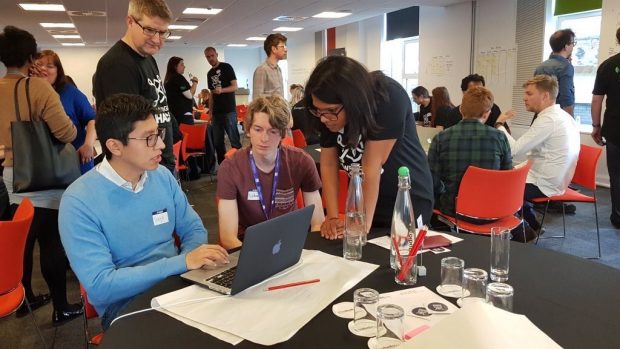 The first day begins with some quick-fire presentations from a range of speakers from both DWP and some regional support organisations. This will be followed by the pitching of ideas and forming of teams.
The second day is when the action starts, and you work alongside your team to hack the problem. DWP Digital developers, engineers and data science specialists will be on-hand with advice and tips.
The digital solutions and code written during the hack event will be published under an open source licence. We hope that these outputs will be used to inspire ideas and we'll find a way to drive forward any feasible ideas.
How do I sign up?
Be sure to get your free ticket before they're all gone! Register now on our Eventbrite page.
You can keep up-to-date with all the latest news about the hack – including exciting speaker announcements – on our Twitter account @DWPDigital.