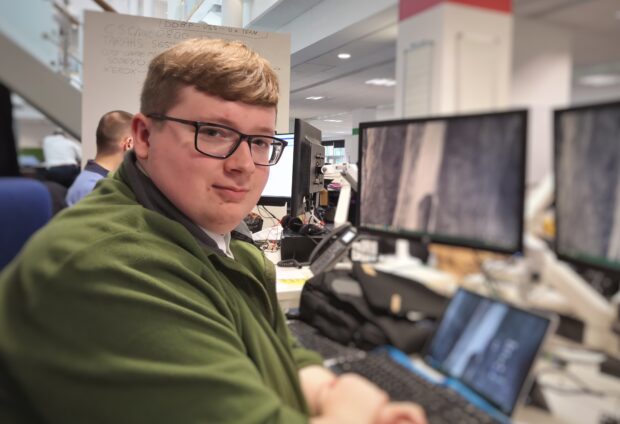 Updated for National Apprenticeship Week - 2022
Danielle
I've always had an interest in technology and studied computing at college. My original plan was to take this further and study for a software engineering degree part-time while working to fund my studies. But when I saw the apprenticeship advertised on the DWP Digital Twitter account, I decided to apply.
The opportunity to undertake a degree while earning a liveable wage and getting on-the-job experience is incredible. It takes away the financial pressures of studying and allows me to achieve goals outside of work, like saving for my first home.
I'm just over 12 months into the 4-year Level 6 Software Engineering apprenticeship programme and I'm really enjoying it. I currently work in Payments Services, which is responsible for ensuring that DWP's 20 million customers get paid on time. Over the last year, I've helped to develop applications which overcome problems for redirected or rejected payments.
Before starting the apprenticeship at DWP Digital, I was working as a junior front-end developer, using coding languages such as HTML, CSS and JavaScript to build email marketing templates and web pages. However, I didn't have any prior experience in the back-end coding languages I currently use. But I've never felt out my depth, as the support from my team, my line manager and my skills coach has been great.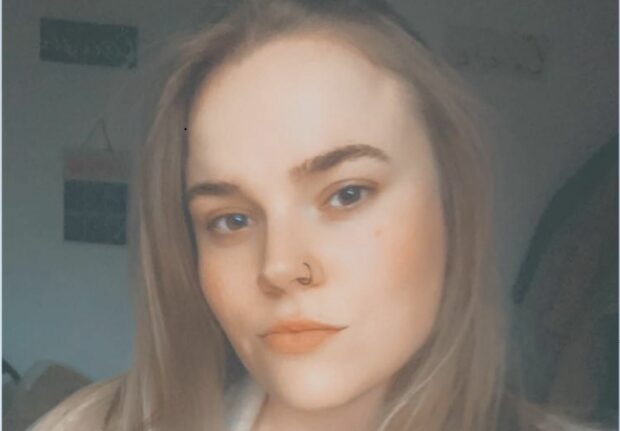 Making a difference
The best thing about being an apprentice at DWP Digital is getting to work on real life projects.
Online tutorials and educational scenarios can take you so far, but I feel there's a lot of information left out. With an apprenticeship, you're collaborating with developers who have years of experience, and you're able to pick up on other skills, like agile ways of working, so you get to understand the bigger picture.
The work we do directly impacts other civil servants and ultimately citizens. It's a great feeling to contribute to real world projects that are helping people and that comes with a great sense of achievement.
I wasn't sure what to expect working for a government department and thought it might be quite a serious place to work. However, everyone in my team and who I've met across DWP Digital are all down to earth and wouldn't hesitate to help you with anything. I've met some lovely people - all remotely too! I'm sure it will be even better as we  return to the office and can grab a coffee together.
My advice to anyone considering an apprenticeship is to make sure you're following the companies that you're interested in on social media and sign up for their newsletters. Also, don't be afraid to ask questions. You can subscribe for updates on DWP Digital apprenticeships on our careers website and follow us on Twitter and LinkedIn @DWPDigital.
Lewis
I'm an infrastructure engineer apprentice, part of a User Access team based in Blackpool. My team provide tech access and support to DWP colleagues across the country. It's a diverse role, with a variety of tasks from assigning software to creating accounts.
I'm 9 months into my 15 month apprenticeship. Once it comes to an end I'll have qualifications and the opportunity to apply for another position in the department or a new role elsewhere.
Tech savvy
I've always been interested in technology and love to tinker with the latest gadgets and computers. I enjoyed tech subjects at school and went on to study for a BTEC in IT and electronics in the 6th form. I also took part in a Prince's Trust volunteer programme working in the British Aerospace Engineering office, which helped me build confidence as well as providing work experience.
However, the majority of my technical experience comes from learning in my own time: I've built PCs for myself and for friends, maintaining them and upgrading them progressively; I also manage my home network.
Prior to my apprenticeship I'd had no formal training, but at just halfway though I've already attended 3 Microsoft and 2 BCS (The Chartered Institute for IT) courses covering topics like networking, mobile devices, cloud computing and coding as well as business processes. And, with the certificates to prove it, will help me substantially in getting a permanent job after my apprenticeship.
A flexible working environment
Once of the best things about working in DWP Digital is the flexibility around work-life balance. It's great to be able to work your hours at times that fit in to your lifestyle and this can really benefit those who have responsibilities outside of work. I'm hopeful that my apprenticeship could lead to a permanent Tech Support manager role as I'd really like to stay with DWP Digital.
Motivation is key
To be an effective apprentice, you need to have patience and initiative, but most importantly, motivation. There are times during the day when I've struggled with motivation, and those times are the hardest. When you're an apprentice and continually learning, it can be stressful at times. However I've gained a feeling of belonging and I feel valued as a member of the team. This has given me the motivation I need to get through the tough days and to succeed feels great.
DWP is a huge department and there is a lot to take in when you first join, so you need to have an open mind, but it's worth it as it's a great place to work with lots of opportunities and great benefits.
Trudie
I found out about the infrastructure engineer apprenticeship at my local Jobcentre from my work coach, who rather excitedly passed on information about the role after I enquired about office administration training. I was a last-minute application and my work coach quickly got me up to speed on everything I would need to apply.
I now work for a User Access team in Newcastle. I'd previously worked in a whole range of jobs from call centres to cleaning toilets. I studied computer game design at university, but due to caring responsibilities I'd been out of work for a while. I approached the Jobcentre to seek new experiences when I was ready to return to work last year.
On the job training
Despite studying game design at university, I didn't have much technical experience! However the apprenticeship focuses on technical support and networking which is completely different to my studies and I've been able to learn on the job, as well gaining new qualifications.
So far it's been a fantastic experience and has given me a good insight into life inside DWP Digital, the work of the department and the support our colleagues need to deliver our services to customers. I've found the 2 most important skills to have are good customer service and problem solving. On the apprenticeship side, there is a lot of work to do to complete an evidence portfolio, so time management skills are also a plus!
Once my apprenticeship is complete I hope to find another contract with DWP Digital. Working for such a large organisation can seem a little scary, but it has been the most rewarding and supportive environment I have worked in. The teams are all friendly and willing to go the extra mile to help each other, and it's great to be a part of that.
Be part of it!
We're recruiting right now. To find out more visit our DWP Digital careers website or take a look at our LinkedIn page.

You can find out more about what's happening in DWP Digital by subscribing to this blog and following us on Twitter @DWPDigital.