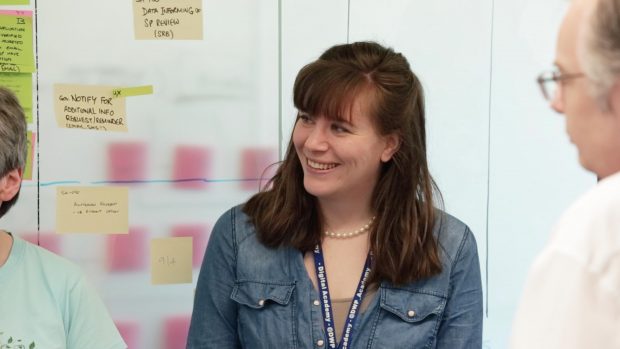 The Women in Tech Employer Awards has recognised our work to close the gender gap and promote gender diversity.
The judges said: "For an organisation as complex as they are, they're going above and beyond and investing in this space significantly, showing a wide range of initiatives to help get women into tech, and have made a clear impact in this area."
Here are some of the reasons we think we deserve the award.
Championing gender diversity in DWP
Our Chief Digital and Information Officer, Simon McKinnon, is also DWP's gender champion. Simon took on the role of DWP's gender champion in January 2019, and although he's had a very diverse career in many industries, his first thoughts were: what do I know about gender issues and how could I help DWP improve things?
Since his appointment Simon has been working with colleagues on the very specific issues of attracting, recruiting and keeping women in the tech industry. So he was 'absolutely thrilled' for DWP Digital to have won this accolade.
Simon said: "We've done so much in the department to try and help redress the gender balance, particularly in our tech roles, so it's fantastic that we are being recognised across the sector."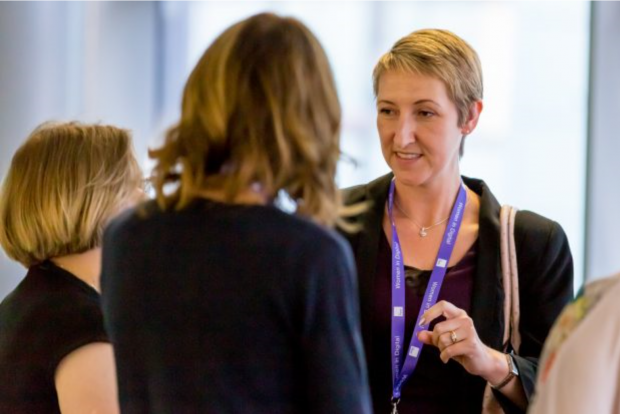 Tech Charter pledge
We believe that a diverse, balanced workforce provides a greater depth of background and experience leading to more creativity and innovation. So, we've signed up to the Tech Talent Charter, pledging to reflect the diversity of the population in our tech workforce. In tech roles women are still under-represented: it's estimated that only 27% of digital roles are held by women. We have an ambitious goal to achieve a 50% increase in female representation across DWP Digital by the end of 2020/21.
Our gender neutral approach to recruitment
To support our goal of achieving a gender balanced workforce, we use the Be Applied recruitment platform. This enables more inclusive hiring by removing bias in the process by removing gender neutral language in job specifications and blind, randomised sifting to ensure impartiality.
Creating visible role models
We have a number of networks for people with minority characteristics with the aim of developing these colleagues in their careers. They provide excellent networking and training opportunities that help build confidence and engagement skills.
To create an inclusive workplace, we believe we need more visible role models to inspire others to become digital leaders.
The Digital Voices programme
One way to create an inclusive workplace is to have more visible role models to inspire others to be digital leaders. DWP Digital's response to this was to develop our award winning Digital Voices programme; a ground-breaking agenda of activities to help women develop their digital skills and knowledge.
Digital Voices aims to build engagement skills for women to be confident at presenting, networking, taking a lead at events and telling the story of their work and DWP Digital's work.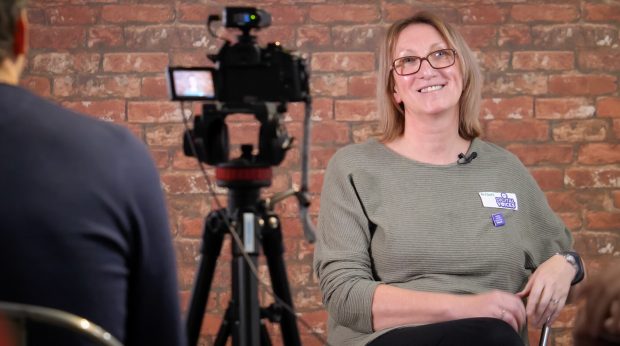 Women on the programme are buddied with a 'friend' and receive tailored development and coaching on: using social media, blogging, video, interviewing skills as well as joining sessions from industry-wide guest speakers. They are also encouraged to take part in internal and external speaking and networking opportunities. As a result of the programme, we have successfully increased our presence of visible female role models.
Celebrating women through key diversity days
In DWP Digital we make a big deal about awareness days that celebrate women. This includes International Women's Day, where across our organisation we hold events and sessions to mark this special day. We encourage everyone to get involved on their social media accounts to support the national campaign and commit to an equal world for all.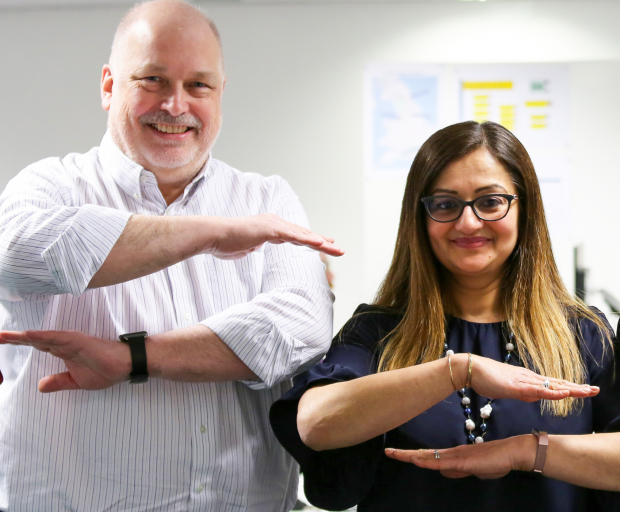 We also celebrate Ada Lovelace each October where we encourage our digital females to share their stories about how they're inspired by Ada.
Best employer for women
This award is such a proud moment for DWP Digital as it recognises all the work taking place across our organisation and is acknowledges our commitment to gender equality.
We're currently recruiting into a variety of digital roles, why not visit our Careers Site to find out more?