DWP Digital is proud to announce the shortlisting of 6 projects and individuals at this year's Digital Leader 100 Awards (DL100). The DL100 list, in its 11th year, celebrates the teams and individuals who are working hard behind the scenes to secure the UK's Digital Transformation. This will also be the first time the awards have been held in the north.  
There are 11 categories including The People's Choice Award, offering the public the opportunity to vote on their favourite finalist. We are proud to announce that we have 6 shortlisted entrants across 4 categories.  
The nominees
Digital Public Service Innovation of the Year (Product or Service)
Citizen API – Promoting digital inclusion and supporting low-income families by identifying cost saving tariffs from qualifying Internet Service Providers.

 

Zero Trust Network transformation – Adopting a security first strategy and improving resilience against cyber-attacks

through the Zero Trust Network model, based on "never trust, always verify."

 
AI and Data Innovation of the Year (Product or Service)
IAG Bundle Builder – Reducing human error, cutting processing times and freeing up valuable resource by automating routine and repetitive tasks. 

 
Young Leader of the Year
Olivia Maxwell – Olivia has progressed quickly from apprentice to Senior DevOps Lead making a real impact in the

AWS SRE Data Analytics and Monitoring squads

. Olivia states, "I'm proud to be part of an organisation that has a culture for developing young people and giving them opportunities to lead. Especially women, where nationally the number of women in tech stands at just 17%."

 
Ben Coleman – Ben leads on the Email Security Transformation project ensuring the move from legacy security controls to cloud solutions was successful culminating in around £750k savings per year.

 

 
Digital Leader of the Year
Shruti Kholi – Creating and leading the Innovation Lab, Shruti is

the catalyst for bringing in thinking and

expertise for enabling innovation, creating opportunities to experiment with the latest technologies and uncovering £270m of potential cost efficiencies. She also supports and nurtures colleagues, with 8 apprentices currently benefiting from her experience.

 
"Winning this award would inspire many others like me to continue working hard and pursuing your dreams. It would demonstrate a success story, that women leaders and women from ethnic minority backgrounds can get recognised for our hard work and you can push through the barriers." 
A note from the CDIO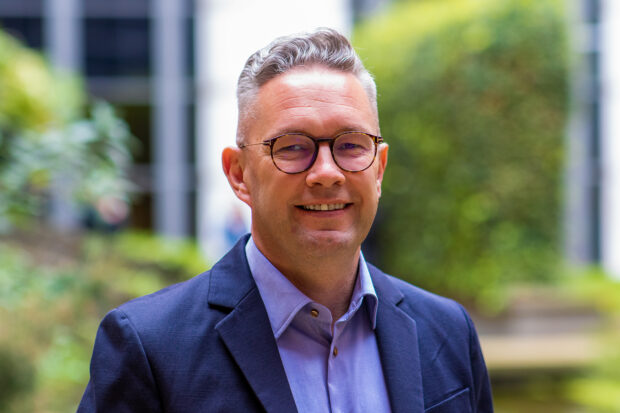 DWP Digital CDIO Rich Corbridge said: "I am delighted to see so many of our wonderful people and projects shortlisted in this year's awards. It's a true testament to the hard work, dedication and innovation of our teams and individuals.  
"Our people provide digital transformation that enables millions of users to access the help, advice and financial support they need.
"I'm looking forward to attending the prestigious Digital Leaders 100 event in Leeds on June 22. This is the first time the ceremony has taken place in the North and is an opportunity to celebrate the achievements and hard work the UK's digital leaders."