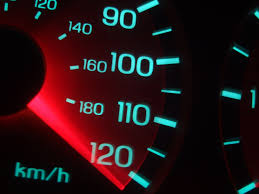 The whole purpose of my team is to find ways to exploit emerging technology to help DWP do things better, faster, more efficiently.
We're a new part of the Technology Design Function. We work in tandem with the Digital Incubator and Standards teams, and with colleagues from the whole technology team.
Our aim is to identify next generation technologies for DWP and deliver working proofs of concept. By doing this, we help to bring to life the architecture plans that underpin DWP's 2020 journey.
The Digital Acceleration team is constantly seeking out best practice to adopt and adapt for use in DWP, and new tools to use, for example:
visualisation tools like C3 to to allow data scientists and developers to create and work with reusable charts
artificial intelligence tools to help route incoming information and queries to the right place
virtual meeting place and collaboration tools like TERF from 3DICC
We'll be using code-a-thons to bring together professionals to capture ideas and inspire innovation. This will help us find potential solutions quickly, and deliver at pace.
We also want to work closely with industry leaders and research companies to gain their insight into what's coming over the horizon. We've established relationships with techUK (and through them, many SMEs), innovation groups and other government departments.
All of this helps to reinforce and build credibility in future technology choices, and to identify and explore the potential of technologies ready for real use.
We call our approach 'prove by doing', and it consists of 4 key strands:
encourage a culture of innovation and develop proofs of concept
work in an agile way to deliver faster
assess best in class tooling to show how emerging technologies can support the business
collaborate with colleagues to find new ways to exploit technology and inform business decisions
Throughout our work we'll be trying new things that won't necessarily fit in with today's DWP world - in process or current strategy terms. However, we'll strive, with our wider Technology colleagues, to uncover new, easier ways of working.
This is just the start of our journey. Sign up for email alerts, or follow DWP Technology to follow our progress and find out more about our code-a-thons.