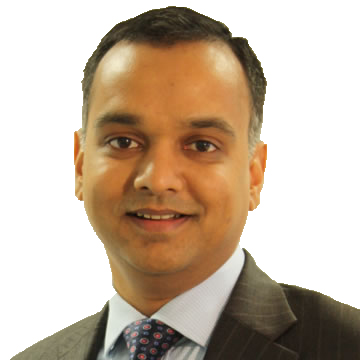 Here at DWP the transformational power of digital technology and data provides a huge opportunity to improve the future for millions of people.
We are enthused by the potential of what people and technology can achieve together.
Big opportunity to use disruptive digital technologies
The scale of the challenge here is part of the appeal of the job. Most people don't realise the size of our systems, the volumes of transactions we handle, and the terabytes of data we process securely every day.
We have 22 million customers and make payments totalling £665 million every working day. Our systems have to be able to cope with processing up to 10 million payments a day at our busiest times.
We run the IT in 850 buildings, and manage one of the largest contact centres. We are building Europe's biggest digital services based on micro services containers. We do all that while fending off 10 million security attacks.
Angular Javascript, Java and MongoDB are the building blocks for our microservices to deliver responsive HTML5 user experiences. Big data tools, data mining tools, C3 and D3 are our data visualisation tools along open source collaboration platforms which are being deployed at an unprecedented pace. Some of the best technologists across UK are having fun delivering the future in flat, agile delivery teams.
Our strategy is to deliver
Turning how we work into online digital and mobile services in a secure and robust way is easier said than done. We can't afford to let the ball drop - not being able to pay people, or having services unavailable is not an option.
We are being creative about the way we do things – investing in people, systems and digital expertise to create ways to work more flexibly, making room for new ideas to be tested and developed at pace. Our delivery teams bring together world-class DWP capabilities with deep vendor partnerships with HP, IBM, Accenture and CapGemini complemented with SME, start-ups and academic partnerships.
We've launched new online and mobile services for Carer's Allowance, Child Maintenance and Universal Credit. And we're embedding data visualisation tools to deliver real-time embedded analytics.
Data unlocks new possibilities
When we re-use data it's more efficient for us, and easier for our customers. It's an approach that's already paying dividends.
We use Real Time Earnings data from HMRC to calculate Universal Credit and Carer's Allowance payments. It allows us to respond quickly to changing circumstances, and make sure we don't over or underpay. It makes it tougher for the fraudsters too.
We share our data across government as well. Last year we received 14 million data requests from Local Authorities and from 40 other government departments.
This data sharing has led to new services being created, like the Electoral Registration Verification Service which is a joint project with the Cabinet Office to reduce electoral fraud and improve the accuracy of the electoral register. We recently checked 46 million records in 6 weeks, and helped raise the verification rate to an average of 95%.
Deep expertise makes a difference
What excites me most is that extraordinarily talented people from wide-ranging backgrounds and industries want to join us. We offer a rare opportunity to work on the latest technologies at an unprecedented scale in an agile operating model.
It means we're attracting gifted professionals who want to make a difference to real lives. It also gives us the opportunity to learn from each other. The Civil Service values, tradition of intellectual excellence, flexible working environment and respect for each other are a pleasant surprise for newcomers to the civil service.
To find out more about how we're changing futures together in DWP Technology sign up for our email alerts.