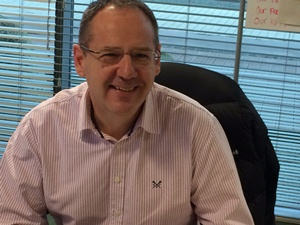 The transformational challenge in creating a digital workplace that really works in 850 sites, for over 80,000 people around the country is huge.
That is the challenge set for the DWP Technology End User Computing and Support (EUCS) function. The team's remit is to manage DWP's workforce devices and infrastructure, and introduce new collaborative technologies. These collaborative tools enable nationwide virtual team working and improve the efficiency of this dispersed mix of mobile and fixed office workers.
The Department for Work and Pensions (DWP) is the country's biggest public service department. It administers the State Pension and a range of working age, disability and ill-health benefits to over 22 million people a year. DWP systems make up to 10 million payments a day.
Building user-focused solutions
The aim is to create a richer, tailored user experience for everyone – from people in operational roles (frontline citizen-facing, processing centres and mobile workers), to central, 'corporate' teams.
By understanding our users' needs we can join up services, solutions and support to improve user experience. And using agile delivery allows us to work at pace on simultaneous major technology change programmes.
The sort of work we do includes implementing new infrastructure, including improved wifi at the large DWP 'campus' sites.
Collaboration is king
Connecting people and helping them work together effectively is a vital part of our work. We're constantly investigating new tools to help virtual teams work more effectively. Facilities like MS Lync business communications tool allow teams to hold regular integrated audio and web conference meetings – saving time and resource for the core business.
We're also upgrading our audio and videoconferencing facilities deployed to cut down the burden of travelling to meetings, and make it easier to create virtual teams. This is just one strand of our Collaboration Services work to collaborate in real time.
First class technical support, nationwide
When we deliver, it's on an industrial scale, and it's countrywide. This makes our technical support offer vital. We've just launched a multi-channel support service for quicker solutions to user queries and problems.
This complements the telephone helpdesk and 'TechNow' service - a desktop cloud-based 'self-service' application. It helps users to search a knowledge base of articles, and 'how to' videos, to solve issues themselves, or request online webchats. This automated self-help service releases more time for core operational work.
We're also enhancing our face-to-face support offer via walk-up 'Apple Genius bar'-style TechBars on larger sites, and mobile, 'pop-up' options for wider reach.
Join us
We're actively recruiting. Visit our Linked-In careers page to find out about roles in End User Computing.