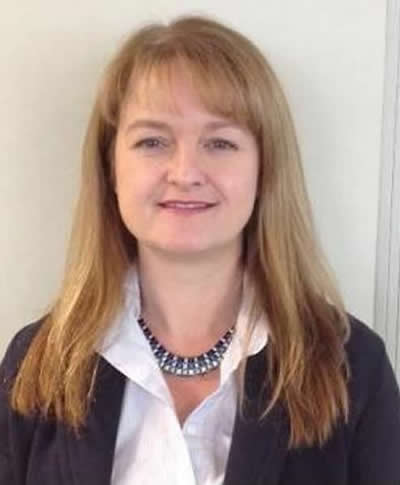 How many people can say they truly love their job?
As Head of Technology for Fraud, Error and Debt at DWP, I count myself among those lucky few.
That might sound surprising – on the surface, working in technology as a civil servant might not seem like the most exciting occupation. But the job satisfaction is incredible, and this is why…

Passion for the cause
What we do at DWP is critically important.
We make sure people get pensions they have worked for, adults get support to help them back into work, and that there is a safety net to support the most vulnerable people in British society.
We have a whole range of other services that help people, often during the most challenging stages of their lives.
I returned to the Civil Service a few years ago after spending quite a long time working in the private sector.
What stood out for me, on my return, was the common sense of purpose and pride our people have in what they do every day.
It's about making a tangible difference to the lives of real people and not just making more money for shareholders.
We build exciting things
The shape of our services is changing and becoming more digital. As a result, we're using a whole range of different technologies to change the way we deliver them.
This means we get to build new solutions, using modern products, in fast and effective ways. It's so rewarding to create something and see it come to life before your eyes.
We have a programme of several projects already in-flight or emerging. One example is for the Fraud and Error Service, where we're putting in a new case management system based on workflow technologies to optimise operational efficiency. We're adding in automation, data enrichment and leveraging advanced analytics.
Similarly, for the Debt Management Service, we're putting in a new debt ledger system and also adding in automation, data enrichment and analytics.
We're delivering both using Agile and streamlining delivery using test automation. There's a lot of system integration to do and also the complexity of data migration. It's fascinating when you can turn ideas into reality and open up the organisation to new opportunities.
We are transforming who we are
To deliver all of this, we're equipping ourselves with new tools and skills. So we're investing a lot in our people and their development.
Up-skilling our staff makes all our jobs more interesting and creates a great sense of personal achievement. DWP is an exciting place to be and you can see the pace of technology change sweeping through the organisation.
So what's not to like? We get to work on things we believe in. We get to innovate, create and deliver. We also get to work with really nice people who are equally enthusiastic about what we so.
To grow our capability further and faster, we are recruiting.
If you have a passion for technology and you'd like to be a part of it, check out our latest vacancies. You can also hear more about our team and our work watch Come and Join Us our latest DWP Tech video.
Find out what tech opportunities there are in DWP Technology: Subscribe to this blog to find out more about what's happening in DWP Technology, follow us on Twitter @DWPTechnology and look at our LinkedIn page  to see our latest jobs.