Jane's story
I'm Jane Kenny an IT Business Partner for the Fraud and Error Service at DWP Digital. I've been a carer for my mum for many years and I have a seven year old daughter.
Mum is physically disabled and has dementia. Although she's been in a care home for the last two years she's frequently in and out of hospital.
In 2005 I left the department to work elsewhere. My caring responsibilities influenced my decision to come back to DWP in 2014.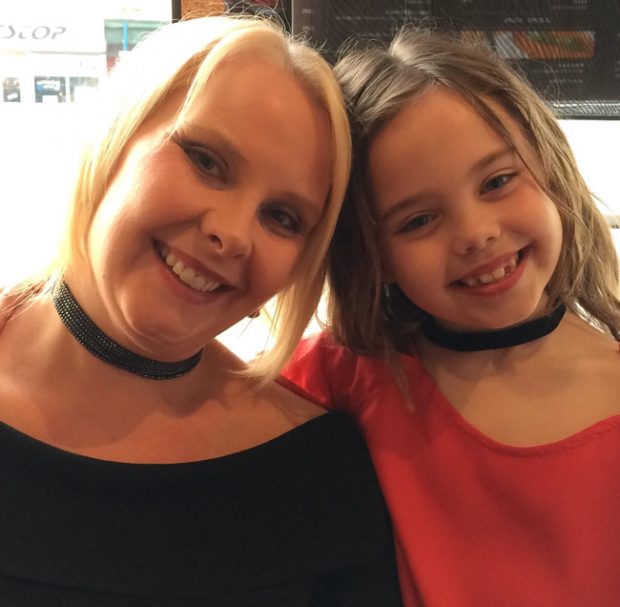 Mutually beneficial flexibility
In my last role there wasn't the flexibility that there is here. I'd been working in private industry as an IT Programme Manager. My circumstances changed when I got married and had a baby. Not only did I have to consider the care my mum needed, but I also had to juggle raising my little girl with the demands of my job. Some days I only got to see her for an hour in the morning whilst I was getting her ready for nursery, as she would often be in bed by the time I got home.
Government is committed to promoting flexible ways of working; this allows our business to operate efficiently while enabling employees to maintain a healthy work / life balance. It was one of the reasons I returned. By providing a flexible workplace travel time and costs are reduced, providing more 'doing time' which is mutually beneficial.
There are around 6.5 million carers in the UK and almost half of them are also working. In DWP we have a number of great policies to help people with caring responsibilities. We also have access to support services and materials through organisations such as Carers UK and the Charity for Civil Servants.
Flexible working patterns are standard here, and depending on what role you are in, there's also the option to work remotely. Our technology allows us the independence to log on from mobile devices and access our networks. We also have a number of digital channels that allow us let us to communicate in different ways from messenger apps to video technology. So, lots of ways to support me, and others to carry on our jobs wherever we are and at a time that suits us.
Supportive policies
I'm also able to work part time. I don't work Monday and do a shorter day on a Friday, most weeks from home, so that I can take my daughter to and from school and spend time with my mum.
My managers, colleagues and team have all been very supportive. I have the technology that allows me to work away from the office, and working flexibility is now very much the norm. Our policies allow for reasonable adjustments to be made for employees with caring responsibilities.
For me it's all about being flexible and having mutual trust. For example I might do a bit of work on my non-working day because I need to finish early on my working day for a hospital visit. But I make that choice, it not something I'm asked to do, it's something I want to do as I appreciate the flexibility and support DWP gives me.
I've also found DWP to be an advocate of equal opportunities, not something I could say about other places that I've worked. I've been able to progress in my career while working part time and fulfilling my caring responsibilities.
Staying positive
It can be very stressful at times, dealing with the pressures of work and caring responsibilities, but I try to remain upbeat by reading lots of positive quotes, blogs and watching vlogs. I have also just started looking into Mindfulness, something that was recommended by a colleague as part of the departments International Women's Day celebrations. Exercise is also important for a healthy mind, so I go for walks as often as I can and swim every week.
Melanie's story
I'm Melanie Harris, Deputy Head of the DWP Research Library.
I was a carer for my late husband Brian 'Jumbo' Johnstone for the last five years of his life. So the policies DWP have in place to support carers were a big help to me.
Support at work
It was an extremely stressful time, particularly in the final two years, as Jumbo's health deteriorated. My caring role impacted significantly on my own health and working life.
As the sole earner I couldn't afford to take a career break, so I continued working throughout. Fortunately I was able to seek support from Social Services and good friends and neighbours. I also received financial assistance from the Charity for Civil Servants and my trade union. During the last year of his life Jumbo suffered from panic attacks and couldn't be left on his own at night. I had no social life but with this support in place and the adjustments DWP made for me, I was able to continue working.
My manager allowed me to work from home two days a week and sometimes I used to work from my local jobcentre. This gave me a break from caring but also allowed me to be close enough to get home quickly in an emergency.
Although my caring responsibilities didn't have any influence on my choice of job role it did influence my decision not to pursue a move elsewhere. I feel very lucky to be working in the Civil Service where flexible working patterns and special leave policies are available to help people in difficult situations. It's great that such policies are in place for managers to access support for their staff. In particular I'd like to mention the excellent support I received from our Employee Assistance provider who arranged face to face counselling for me. And, the Charity for Civil Servants who funded a respite break.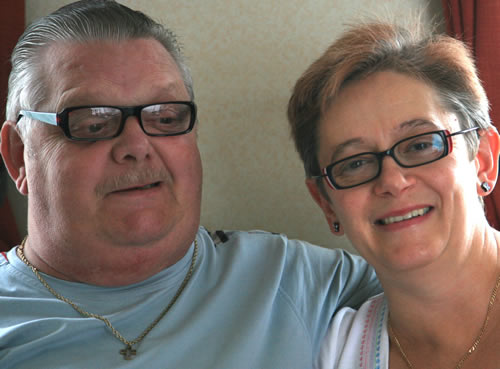 Coping mechanisms
Being able to stay in work throughout this difficult time helped me to cope, I also did an online course on Mindfulness, which I found helpful and I practice Reiki and meditation.
I am disabled myself, having been diagnosed with Multiple Sclerosis 20 years ago. But my disability has not prevented me from progressing my career in DWP and I was promoted to Senior Librarian in 2000. The Research Library provides library, research and archival services to the whole department. I recently introduced a successful eBook service and I'm currently working with a new journals supplier to make our e-journals accessible. I have worked with some great people and my managers have been very supportive.
I have always enjoyed running and find it a great way to relieve stress. I also started doing some voluntary work with the Multiple Sclerosis Society following my diagnosis. It was through the society that I ran my first London Marathon in 2001. I've ran several marathons since then including New York in 2002. I ran the London Marathon earlier this year, to mark my 60th birthday in February, raising money for both the hospice that helped care for Jumbo and the Multiple Sclerosis Society.
The one thing I've learnt from my experience is that everyone is different. Some colleagues are very private and others are more vocal. I am happy to share my experiences in an attempt to raise awareness, but for some, it is enough to just to be there for them and listen. I feel the best way to show support to people who have caring responsibilities is to ask them what, if anything they need, and to make allowances if they are not 100% focused. Empathy is a very good quality!
Find out more about what's happening in DWP Digital: Subscribe to this blog, follow us on Twitter @DWPDigital visit our DWP Digital Careers site and look at our LinkedIn page to see our latest jobs.