Meet Andy, one of our infrastructure engineers at DWP Digital.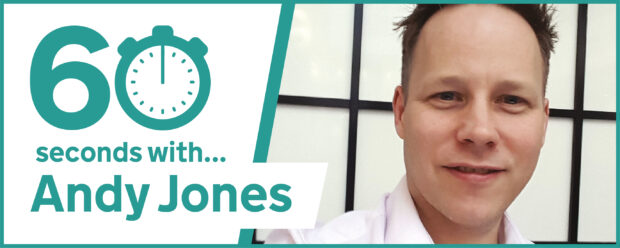 What role are you in?
Lead Infrastructure Engineer, Hybrid Cloud Services.
Tell us about the type of work that you do?           
My work is varied and covers a number of different areas within the infrastructure space. This can range from providing consultancy to other DWP Digital teams looking to host their applications within the new Crown Hosting Data Centres, to the design and implementation of virtualisation and blade solutions.
What was your first job in technology?
Working for a local college in the IT Support team.
What attracted you to work for DWP?
DWP is currently undergoing a complex and challenging technology transformation at a scale unparalleled anywhere in the UK. Who wouldn't want to be involved in delivering those changes?
What technology excites you most and why?
The Internet of Things – imagine being able to turn your oven on from your smartphone… sad huh?!
Tell us about a project you're working on
I'm currently working on the design and delivery of a Hyper Converged Infrastructure (HCI) solution to support the digital desktop citrix environment.
What problem does it aim to solve?
Using HCI complements DWP's hybrid cloud strategy whilst providing a number of benefits, including significantly reduced data centre footprint, simplified management and rapid scale-out capability.
What is one surprising fact that people don't know about you?
I used to be quite musical as a student and I played keyboard in a hotel to earn some extra money.
Name one career goal you would like to achieve in the coming year
To gain hands-on design and implementation experience with Amazon Web and Azure cloud services.
Name someone living or dead who inspired you in your career
Sir Tim Berners-Lee. The internet has changed everything, particularly in the world of IT.
How have you found the working culture and environment in DWP Digital since you joined?
Very friendly and supportive, with great opportunities for development and learning new skills.
Join us
We're currently recruiting. To find out more visit our DWP Digital Careers website and have a look at our LinkedIn page. You can also subscribe to this blog and following us on Twitter @DWPDigital.