Meet Marie, one of our service designers at DWP Digital.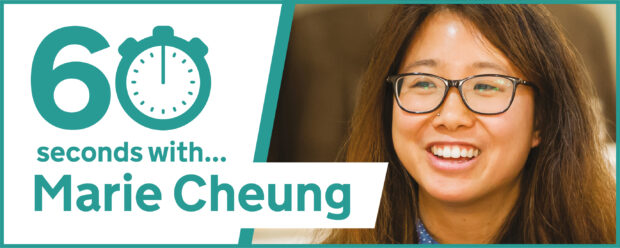 Tell us about the type of work that you do?
I work with DWP Digital teams to design end-to-end services that will improve outcomes for citizens.
What was your first job in technology?
I was a graphic and web designer.
What attracted you to DWP?
The many opportunities for designers to help create better human-centred services for people.
What technology excites you most and why?
Chatbots - they create an exciting opportunity for people who want to self-serve to get things done independently.
Tell us about a project you're working on
I'm creating a service map to create a wider understanding of all our working age services, such as providing digital access to citizens and getting financial help for emergencies.
What problem does it aim to solve?
It will enable us to see how we can reuse things we are designing to build services and solve problems more quickly.
What is one surprising fact that people don't know about you?
I went cycle touring in the north of Scotland for 2 weeks.
Name one career goal you would like to achieve in the coming year
I'd like to present the work we're doing at DWP at conferences and events.
Name someone living or dead who inspired you in your career
Amelia Earhart.
Join us
We're currently recruiting. To find out more visit our DWP Digital Careers website and have a look at our LinkedIn page. You can also subscribe to this blog and following us on Twitter @DWPDigital.