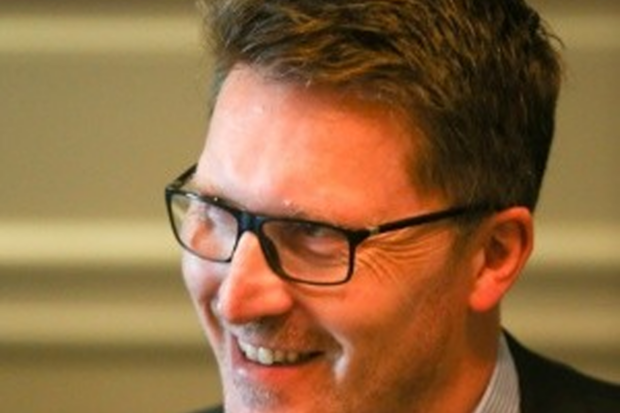 We're hiring site reliability engineers
I'm in the early stages of building a Site Reliability Engineering (SRE) capability to improve the quality and performance of our products and services to citizens. I'm looking for creative leaders and SRE evangelists to help me move swiftly beyond our DevOps culture and into embedded SRE practice across our entire applications estate.
Digital in government has changed. We're transforming services with new ways of working and cutting-edge technologies with a more user-centric focus. And we need site reliability engineers to build out our DevOps culture, empower our developers and help to ensure our services remain reliable and secure.
We've moved away from services which are focused on features and benefits, towards services which are focused on users and their needs. If you're a creative leader, love to learn, have great coding and problem-solving skills, and want to be part of a major uplift to our digital programme, then SRE could be for you.
Work on a huge scale
DWP is big – really big; more than £173bn of payments to citizens annually and over 80,000 employees using more than 150 distributed and cloud applications.
DWP Digital is a community of digital professionals within DWP, the largest government department. With nearly 1,000 colleagues working on a wide range of products, our diverse team sits at the heart of DWP's digital transformation agenda.
Together with our trusted partners, BPDTS Ltd, I'm working with co-located teams to drive the government's vision to completely transform the digital services we provide to 20 million users across the UK. We're not competing with Google or Spotify but our goals for reliability are the same. I've been in discussions with Gartner recently and they've confirmed that our approach to SRE is unique in the public sector.
Our transformation is already underway as we near completion of right-sourcing our product and services.  Our future destination is true hybrid cloud, with SaaS, and hyper-scale-cloud, and a diminishing need for on premise hosting.
I'm looking for experts across multiple specialisms to apply their skills and bring experience to some of the biggest and most interesting digital challenges across government.  We're not marking up DevOps people as site reliability engineers and leaving everything else as is. I see SRE as the most significant opportunity for the public sector to transform the use of digital technology in a profound way.
Work as part of a profession
We're building a SRE profession as part of our engineering practice in order to consolidate our DevOps culture and drive reliability across all applications.
We need people who have proven software engineering skills combined with a transformational mind-set. People who can lead new ways of working and reliability engineering culture. We're looking for inspirational thinkers and educators to join us.
The opportunities to develop your career and build new skills here are limitless. We need people who want to stretch their skills and experience as part of a highly creative, collaborative team to help us build and deliver a sustainable SRE capability.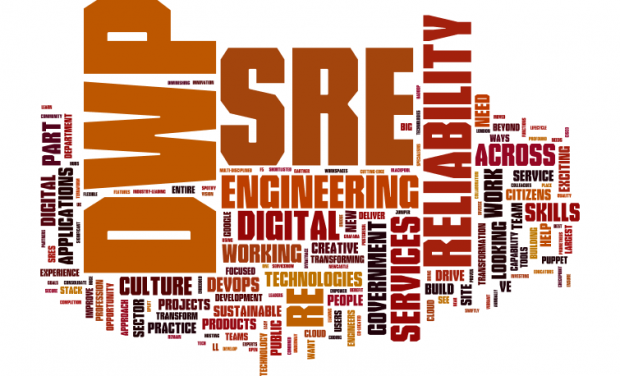 Work on exciting projects
We're transforming our applications to create a sustainable balance between reliability and functionality and we're investing in industry-leading platforms, development environments, and tools to deliver reliability and agility into all of our products and services.
We work in multi-disciplined teams where you'll embed reliability engineering throughout the entire application lifecycle, developing methods and tools which are at the leading edge of SRE practice in the public sector.
We're continually looking at how we collaborate across government and beyond, to improve what we do for the benefit of the department and citizens. You'll have the opportunity to influence projects, share ideas and drive innovation.
Our SRE functions are delivered from 6 modern digital hubs in Blackpool, Leeds, London, Manchester, Newcastle and Sheffield. The working environment is optimised for collaboration and co-creation with bright and open flexible workspaces.
Our exciting projects and vibrant culture make it easy to see why we were shortlisted for the Best Place to Work in Digital at the 2018 Computing Digital Technology Leaders awards.
Work with an impressive tech stack
Our technology stack includes: Development Technologies: Python, Go, CSS, JavaScript, HTML, and Node.js; Development Tools: docker and Jenkins; Database Technologies: PostgreSQL, MongoDB, Hadoop and Oracle; Enterprise Systems Management and Monitoring: Puppet, BMC, DynaTrace and ServiceNow; Cloud Platforms: AWS, Azure and Google; Cloud Technologies: Puppet, Terraform, Prometheus, Chef, Grafana and Ansible; and Network and Security Technologies: Cisco, Juniper, F5 and CheckPoint.
Join our team
Be part of the one of the largest and most exciting digital transformations in the world. Apply now by visiting our careers website.