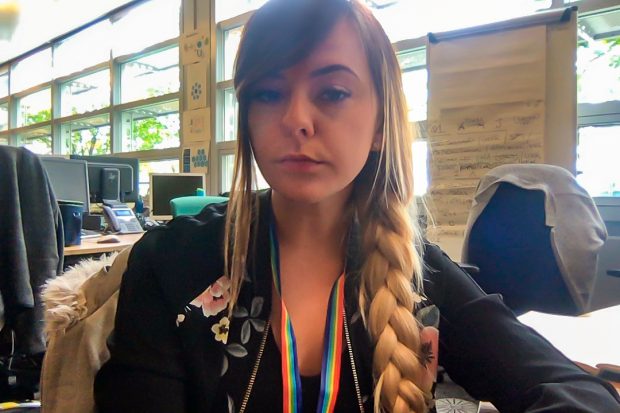 I recently joined DWP Digital, working for BPDTS as a Test Engineer in our Newcastle hub. I'm currently working in Digital Experience Monitoring (DXM), which monitors how the core Child Maintenance system behaves.
Time for a change
I previously worked in the private sector, on an account that delivered projects using both waterfall and agile methodologies. I started as an apprentice tester where I gained college qualifications, a degree and testing experience over the 3-year apprenticeship programme. I progressed into testing both front-end and back-end applications with the use of test tools such as SoapUI, Unix, SQL, batch, eclipse and selenium. So have a lot of knowledge and experience to bring to my new role in DWP.
Moving on from my previous company was a huge step for me as it was the first and only IT company that I had worked for. But I was looking forward to a fresh start, the opportunity to work on different systems and a chance to learn new things.
A welcoming start
The induction was fab. I received clear instructions prior to joining about where I needed to be and what I needed to bring to the 2-day event. The induction was also extremely useful for getting the information and devices that I needed.
Alongside other new colleagues we also got to take part in 'the marshmallow challenge' - a fun activity where we were given 20 sticks of spaghetti, a yard of tape, a yard of string and one marshmallow. We had 18 minutes to build the tallest free standing structure with the marshmallow on top. While a bit of fun, it gave us an insight to the importance of using prototypes, collaboration and communication - all important aspects of agile.
Digital Experience Monitoring
After the induction, I was placed on a designated project by the QA Engineering practice where I was introduced to the DXM team. And over the last 3 months I have learned a lot!
Firstly, I got to meet and work with different teams enabling me to get an understanding of the Siebel application that is used to create and manage cases.
I then got to learn about DXM, which uses Elasticsearch to ingest logs from the core Child Maintenance system, then display outputs and visualisations using Kibana which is proactively monitored by live service.
I've also got a greater understanding of the value of dashboards. We use a wide range of dashboards that provide different capabilities to both live service and CMG Operations. For example, one of the key dashboards gives a high level overview of the Siebel application providing information such as how many active users there are current logged on across the different offices in UK, the average time it is taking for caseworkers to it get a response on Siebel and how busy the Siebel system is throughout the working day.
One of the key areas of work I have been involved in since joining is General Data Protection Regulation (GDPR). I've been working on a project to ensure our data complies with GDPR legalities, which involved developing new functionality. As part of my testing role, I needed to collaborate with other test teams to work across systems for the changes. I was able to own the testing for GDPR within DXM and I really enjoyed being responsible for this work as I got to learn about other systems involved in GDPR. I was able to monitor the data through each step of the process and this gave me and my team assurance that the testing we were doing was accurate and thorough.
So far so good
I'm enjoying my new role within BPDTS at DWP Digital. It's given me the chance to learn new applications, grow as a tester and within myself as well as being part of a squad that is delivering key business outcomes. I've been welcomed into the DXM team and now have a supportive and friendly network around me which is a pleasant atmosphere to work in. Looking forward, there are many different training opportunities that I want to embrace, specifically securing myself a mentor to help me drive my training and development needs as a tester but also to support me in thinking about my career path and where I want to be in the long term, which I think is really important.
Be part of it
You can follow us @DWPDigital and @DWPDigital Jobs. If you're interested in working with us check out the latest vacancies on our careers site.