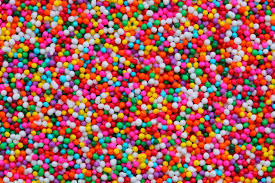 Building good services calls for people who see things from many perspectives, especially those of our customers.
Many of our customers have to cope with difficult personal or health issues that make it hard for them to deal with everyday challenges. Our own staff share many of these issues. That enables us to have this understanding at the core of what we do. Diversity is the source of building real strength in our teams.
How Dyslexia shaped my career
I was diagnosed with Dyslexia at quite a late stage in my life. I'd struggled through school and university before realising I was more suited to maths and concepts than writing. That's how I ended up as a software engineer. My career continued and I did well in this profession for geeks, before 'geek' was considered chic.
Finding my niche at DWP
Work-wise being dyslexic actually is a benefit for my job as an IT Architect. I'm able to see 'bigger pictures', inter-dependencies and the wider implications of things. I can make sense out of chaos, and get lots of feedback thanking me for making some of the complexity understandable.
As we ramp up the pace of development in DWP Technology we need more 'geeks' like me – it's a good match with disabilities that may otherwise be discounted, and the Department welcomes such diversity.
Working round life's challenges
DWP allows me to adjust how I work, based on my needs. Being proactive with how I cope enables me to keep adding value, as well as enjoying my job. I try to adapt my working pattern, live within the technology constraint and make the best of things. The upside is I am doing some very exciting things that feed my dyslexic mind, creativity and problem solving.
There is rising awareness and general discussion about working with different challenges. We've just had a health, wellbeing and inclusion week which has helped improve understanding about how we can create a team encompassing different talents and see the positives in our differences.
The Department is committed to diversity and inclusion. With some effort and flexibility on both sides individuals can have a rewarding career and be a true asset.
To find out more about working in DWP Technology sign up for our email alerts.