Microservices architectures are transforming the way we build our software applications in DWP. It's something we've been successfully using on Universal Credit, which I'm proud to say is one of the largest users of microservices in Europe.
The concept – used by organisations such as Netflix and Amazon – enables large applications to be built in small, self-contained components that live and breathe independently of each other.
It supports innovation in an agile way as it enables teams to add new features to an application, without rewriting the whole thing. And it improves service stability as faults in single components don't have as great an impact on the application as a whole.
Sharing knowledge
In order to share, discuss and understand the thinking in this vast space, we recently held a microservices day with our architects and software engineers. The day was jam-packed with presentations and discussions, and we even had some live coding sessions on stage. A number of industry experts also came along to share their knowledge and experience of microservices with the audience.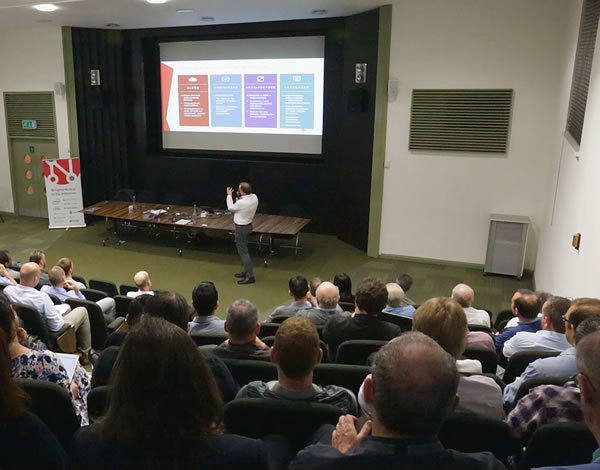 It was encouraging seeing how engaged and interested colleagues were with the subject. Feedback from attendees was positive with one colleague saying, "This was an excellent informative event with fantastic professional speakers. I learned a lot and gained a greater understanding of how we can use microservices to build large-scale secure applications in DWP."
Watch a short video summary of the event.
At the forefront of architectural design
There's a perception that government is behind the curve when it comes to technology, but events like this highlight that it's not the case. And in some areas – like moving from monoliths to microservices – we are actually at the forefront of architectural design. There are definitely some exciting times ahead!
For more information, follow us on Twitter @DWPDigital.