Hi, I'm Hayley Goldthorpe, Lead Business Analyst (BA) at DWP.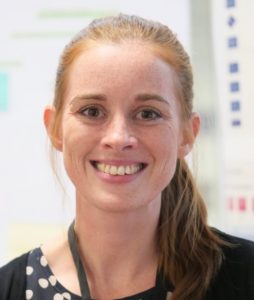 In the 12 months I've been at DWP, the team has done a lot of work to bring the community of BAs together, and this culminated in a series of events we recently held during a very busy DWP BA Awareness Week.
The week featured a number of themed events and sessions for BAs and non-BAs. They were really successful and I'm so proud of how the DWP BA community came together during the week.
So where did it all start?
We asked the community what they wanted
Following the inaugural BA conference we ran in June our Head of Role, Richard Knight, wanted to continue with the drive to raise awareness of the BA role and the value we bring to a digital project. My ambition was to meet this need but also deliver an awareness week that would meet the needs of our community, grow their capability and bring us all together.
To obtain feedback we surveyed the community asking what were the key areas they would like to be covered, not only did the feedback support Richard's goal it also brought out some really great key themes which helped shape the week.
We held a wide range of sessions during the week
Being our first event of this kind we wanted to make sure we ran sessions across the different digital hubs to make sure everybody had access to them. The community stepped up and provided some fantastic support which enabled us to run sessions in each of our transformation hubs in Stockport, Leeds and Newcastle.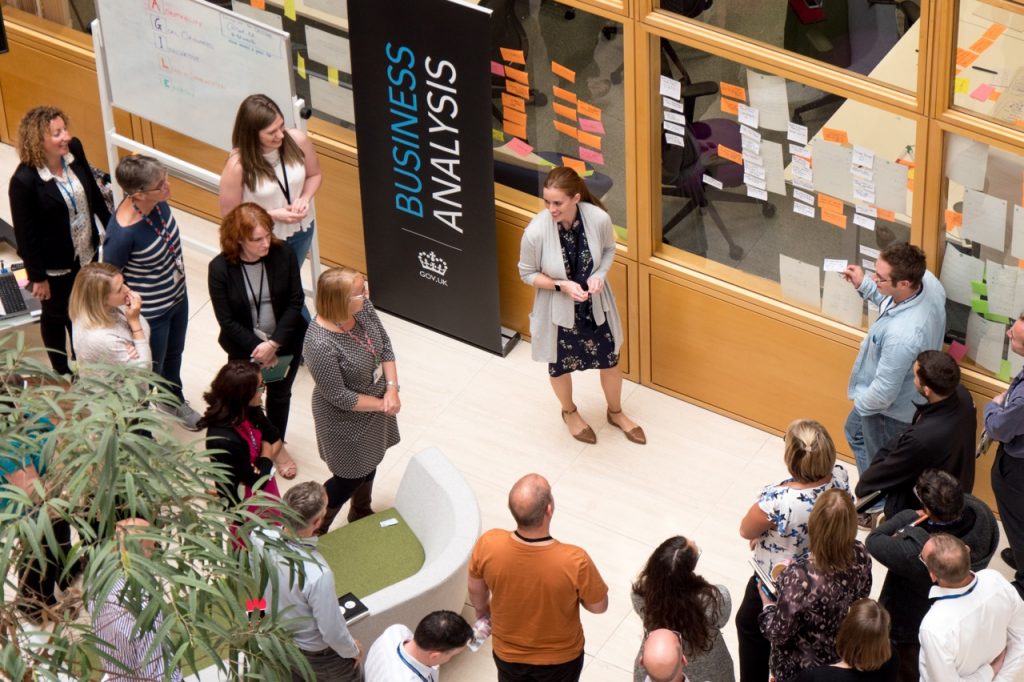 The sessions covered open-invite sessions for non-BAs on the BA role, plus talks and discussions specifically for BAs on topics such as career development, stakeholder engagement, story mapping, analysing need and use of the McKinsey 7 S Model. We also held our first video conference for our regular community catch-up.
We reached a wider audience
In true agile style we finished off the week with a retrospective, delivered by members of our delivery manager community.
We received some really positive feedback during the retro. It's a real credit to the community to those that helped shape and deliver the events and also to those that attended sessions, engaged and learnt something new.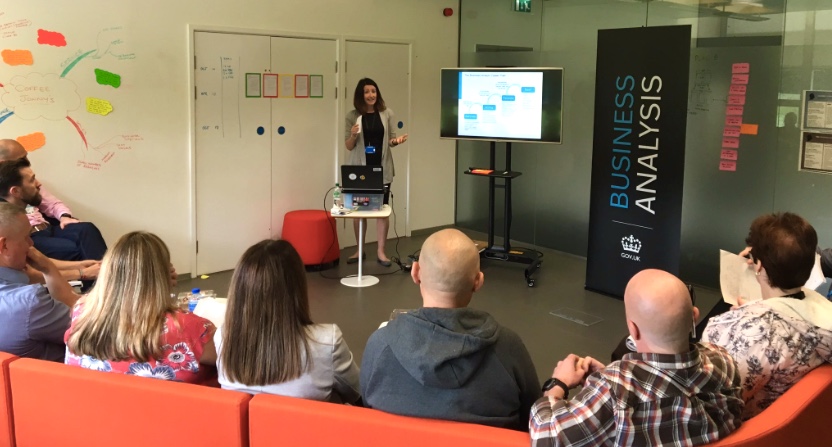 The event not only reached the BA DWP Community. Through social media we had interest from other roles and government departments and even had some great social media engagement from the International Institute of Business Analysis (IIBA), during a discussion about the qualities that make a great BA.
What we need to do next
We have still got a lot of work to do and many actions to take away from the feedback we received which will be discussed at our next community catch-up. Some key takeaways included the engagement with BAs in other digital hubs within DWP and raising awareness of each BA community member's profile including key skills and areas of experience.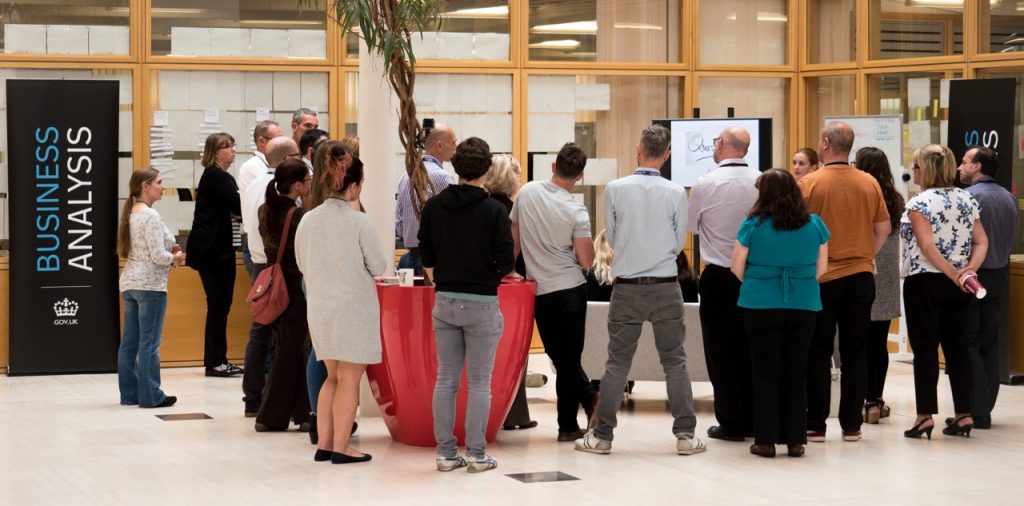 There's no time to rest - although I think a few of us would have liked a BA Chillout Week to recover!
We are already planning our next annual conference and what the community would like to see as part of BA Week next year.
If you're a BA in DWP, email us to give us your feedback and get involved!
You can also watch a short video about what it's like to be a business analyst in DWP and get a flavour of some of the events that took place during BA Week below: