Hi, I'm Michala Hare, product owner for the Apply for a Budgeting Loan service.
We launched the private beta of the service on 1 February 2016. Discovery and alpha had taught us to keep the transaction simple, quick and accessible - that's what we wanted to continue doing as the service evolved.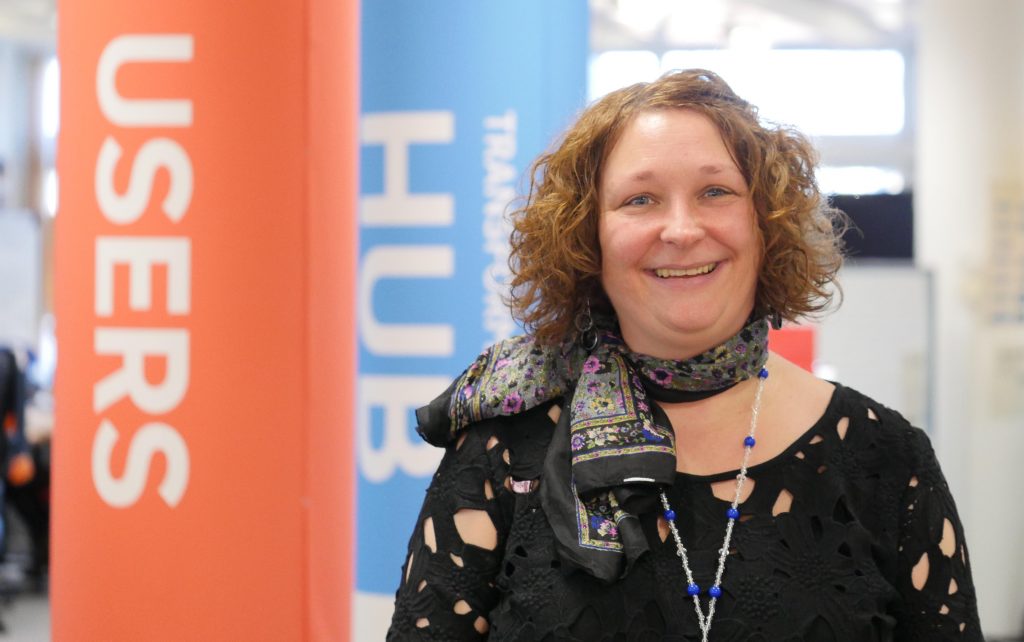 The service allows users to apply for a short-term loan so that they can afford to buy essential items or services. The service was initially used by three Jobcentres and users applied online using terminals in the Jobcentres.
We worked closely with Jobcentre colleagues which helped us to learn first-hand how the service was working for users, how it was supporting colleagues to process the information and what improvements were needed before further roll-out. We could then make changes to the service in real time.
Improving the service for users
We quickly recognised that users found it easier to provide all the information they needed to apply for the loan using the digital service. Previously we had to contact about 30% of users to give us missing information but with the new service this dropped to 4%.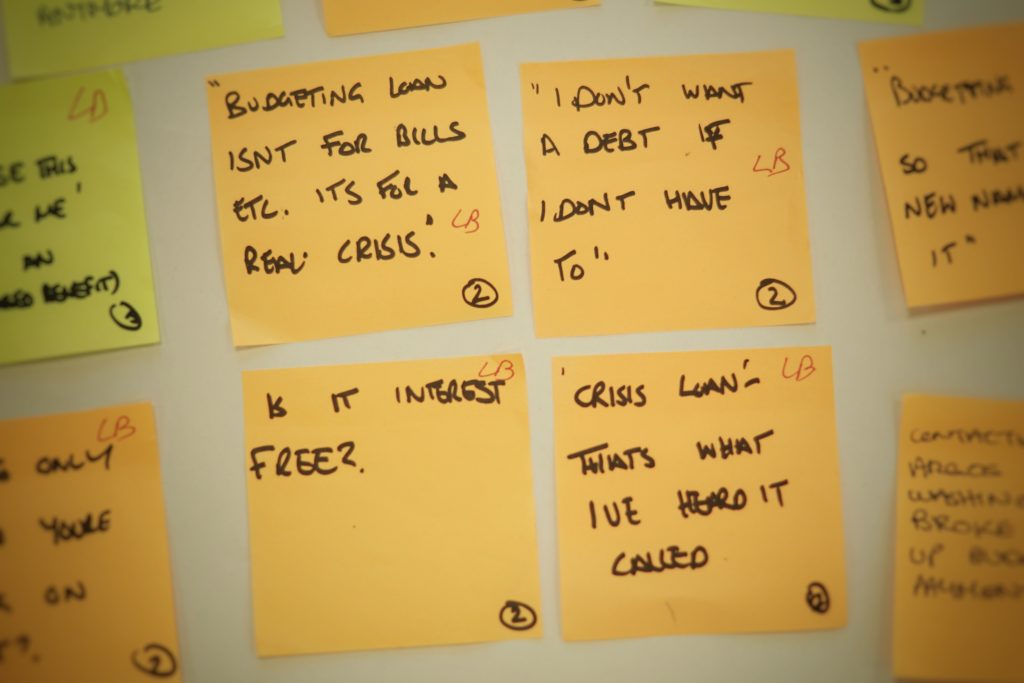 The end to end user journey time was also reduced (on average) by eight days. Our user research with people living in supportive housing, lone parents and pensioners showed us how flexible this service can be for customers who prefer to use a smartphone or tablet rather than making phone calls or going into a busy Jobcentre.
Using evidence to redesign the service 
As we progressed through private beta and opened the service up to more Jobcentres, the data started to tell us interesting things about user behaviour.
We discovered that the answer to a couple of questions was always the same for every user, which gave us evidence to challenge which questions to include.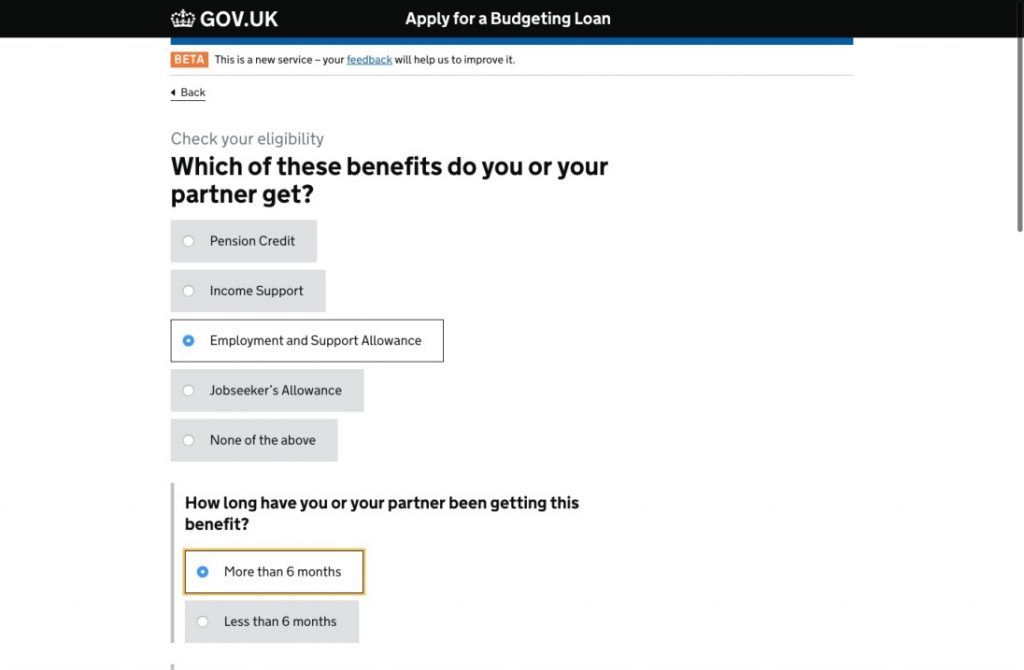 We have really good relationships with colleagues in the policy and legal teams, which gives us a good basis for challenging the need to include some of the questions. We're making good progress, using evidence to back up our proposals, along with input from operations, as well as the outputs from user research.
It's not just a website
This is a good example of where the service design is not just there to replicate the policy and legal questions that are already in place. We are here to create a service based on the user and make it as effective as it can be.
As we enter public beta, we will gain more evidence to support our current challenges and will be in a position to really get to grips with user and data-driven design.
We have two new features in the backlog to start work on and the team is raring to get going on those. This is definitely about transformation of the whole journey and not just a pretty front end.