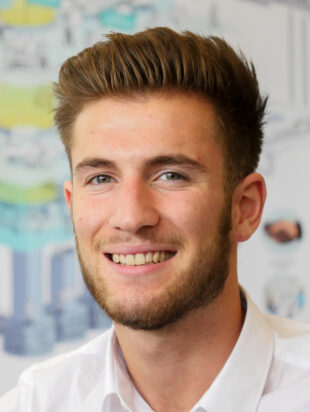 Hi, I'm Lewis, I'm a third-year Management student at the University of Leeds.
I'd like to start my own business in the future, so I've looked for personal development opportunities that would give me transferable skills. The advert to join the DWP Digital Internship jumped out at me straight away. The opportunity to learn about how digital is being used in government was exactly the opportunity I was looking for to support my knowledge of business, digital and the public sector. I wasn't quite sure what the role entailed, and I had no idea what it was like to work in the Civil Service.
An insight into working in the Civil Service
After being on the internship programme I've had some insight into what it may be like to work in the Civil Service. I spent the first 2 weeks on the Digital Academy Foundation Course, learning the skills required to work on agile digital projects, plus a day with the digital engagement team and a visit to a Jobcentre Plus office.
I thought the Civil Service would have traditional customs and an intimidating working environment. I was completely wrong. In fact, DWP has been the most welcoming environment I have ever worked in, actively promoting values of diversity, collaboration and inclusiveness.
Building our understanding of digital
The Foundation Course gave me a greater understanding of digital, the internet, coding, Google Analytics, cyber security and most importantly a contemporary team-working methodology that many private and public sector organisations are currently using, known as Agile.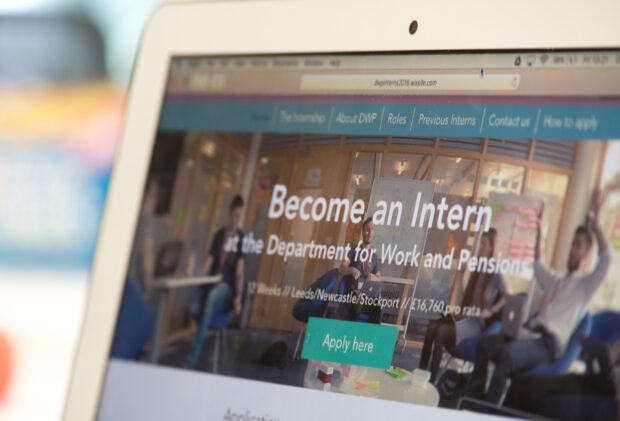 The course was very informative, but also interactive, allowing us to consolidate our knowledge through team exercises and project simulations. The foundation course allowed me to work on real DWP digital services through the rest of my internship and gave me a greater depth of knowledge that I will take with me into future roles.
Working on digital services
Working on different digital services was a really enlightening experience, as it gave me the chance to apply the knowledge I had acquired on the course to a real-life government service. I also met experienced people and gained insights into specific business roles, such as business analyst, developer, product owner, delivery manager, user researcher, data analysts and many more - a great networking opportunity!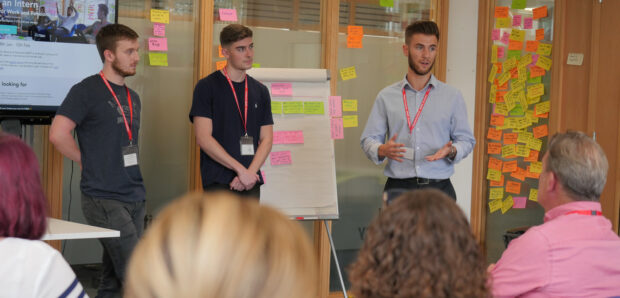 I worked alongside the business analysts (BA) in each team. It was interesting to observe techniques that BAs employ to remove blockers that the team face. For example, I was able to learn the thought processes behind dealing with external dependencies.
Using videos to tell the story 
Aside from working on the services, spending time with the digital engagement team was particularly interesting as to be a successful entrepreneur you must be able to market yourself, your products, services and company. The team gave me a short tutorial on creating promotional videos and how to use the tools needed to create and edit content.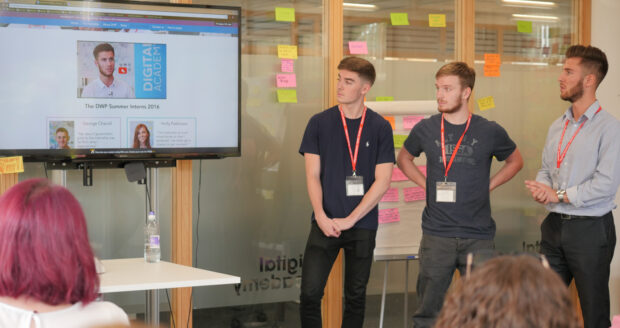 I went on to practice my editing skills using footage I had taken of the interns working in the DWP offices. I put together a promotional video for the internship programme, which was presented to senior stakeholders in DWP and the Civil Service in the final presentation of our internship. I'm now confident in producing marketing tools like promotional videos and will definitely take that forward into my future marketing ventures.
A great learning experience 
Having completed the internship I feel very lucky to have been given the opportunity to work in DWP. I have learnt a great deal about methods of work, the digital world and the Civil Service. Aside from this, I have gained invaluable work experience in high-profile Civil Service projects and have become well acquainted with experienced Civil Servants and private sector professionals alike.
All in all, this experience has really bolstered my CV and gave me a huge sense of confidence for approaching the job market after I graduate.