Hi, I'm Claire Harrison, a Service Architect at DWP in Leeds.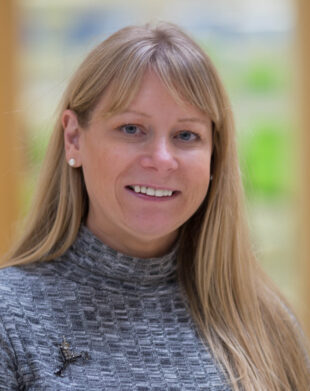 As part of my role, I spend a lot of time researching other projects going on across government, so I was intrigued to attend my first Transforming Together event at HMRC Digital in Shipley.
I'd heard about the previous Transforming Together events but unfortunately I hadn't been able to go to any of them.
This time, with Shipley on my doorstep, it was a perfect opportunity for me to attend.
Turning the transformation vision into action
I've worked in a number of organisations going through transformation and feel it's important that a transformation vision is properly translated into action on the ground.
As a result, the opening keynotes from Holly Ellis from Home Office Digital and Brigid McBride and Mike Potter from HMRC really struck a chord with me.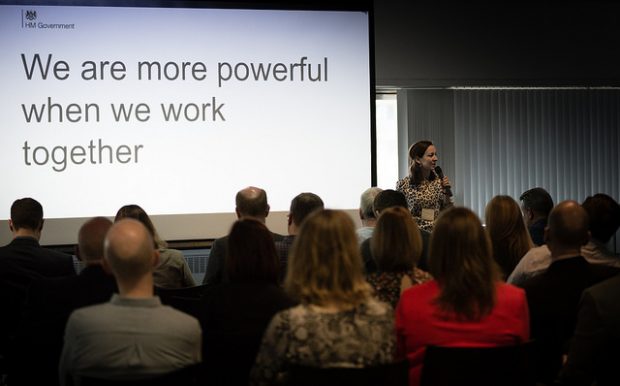 I loved Brigid's enthusiasm and Mike and Holly talked pragmatically about the impact of transformation in their organisations and some of the challenges they faced. Holly gave some examples of how employees had helped shape their area even if it was only on a small scale. That got me thinking about how to apply that approach to my own work. I discussed this in more detail with Holly later and she gave me the details of another useful contact.
Interesting and useful breakouts
I found each of the four breakout sessions to be not only interesting but also relevant to my own work at DWP. I had lots of questions, so I had to take care not to hijack and dominate each session!
It was really useful to see how HMRC are applying robotics to their digital transformation strategy. The live demo was useful in bringing it to life and helped answer some of the questions I had about configuring the software. In addition, HMRC have some licenses for other Departments to 'borrow' which would be really useful for any DWP prototypes.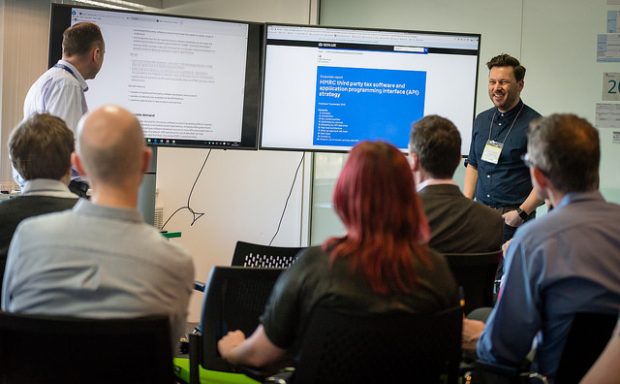 It was also impressive to see HMRC's joined-up approach to developing APIs, which means they're discoverable and reusable across not only HMRC but they were keen to collaborate with colleagues across government – that's the spirit!
The Internal Digitisation breakout showed how to balance the needs of end-users with business requirements such as Security and the Infrastructure and Projects Authority's Cross-Government Roadmap session was also very useful.
I'm really interested in how DWP can be both a contributor to and consumer of reusable work - whether it be reusing research, contacts, or services. The roadmap we discussed helped show that all on one page so straight away I could see projects that had potential for collaboration or reuse in some form.
Hearing from Nic Harrison and Kevin Cunnington from GDS about the recently published Government Digital Strategy later on also gave me plenty to think about in terms of my own work at DWP.
My takeaway from the day
I learned that there's a lot of information to take in and so many good people to connect with at Transforming Together, so it's important to act upon your ideas and inspiration quickly in order to maintain momentum – I made a to-do list on the train home and started sending those emails!
Next time I'd like to see an open Q&A session in which attendees can submit any question they like, and an informal networking session at the end of the day would be useful, too.
Overall, Transforming Together was a great opportunity to collaborate with others facing the same issues and challenges as me, and to find out what's going on outside of my own department. I'm already looking forward to the next event.
Watch a short video about how DWP collaborated with cross government departments at the Transforming Together event in Shipley: