I'm Linda Newton, a Delivery Support Manager at DWP Digital.  Along with my colleagues Carl Hoggins and Stephen Blakely, I recently attended a career fair at Heaton Manor School – a secondary school and sixth form located about half a mile from our Newcastle digital hub.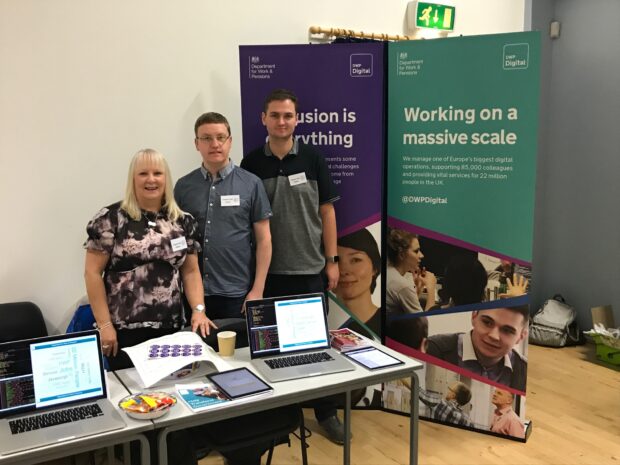 Building on the success of our visit to Berwick Academy and our Science, Technology, Engineering and Maths (STEM) events in summer, we wanted to continue on our mission to inspire students to consider a career in digital, data and technology - particularly in DWP Digital. And this time we were joined by colleagues from HMRC, to give a cross-departmental view of the opportunities available.
Keeping us on our toes
It was a large event, with more than a thousand pupils attending – including some from the final year of a local primary school – which meant that from the moment the doors opened, we were inundated with visitors to our stand.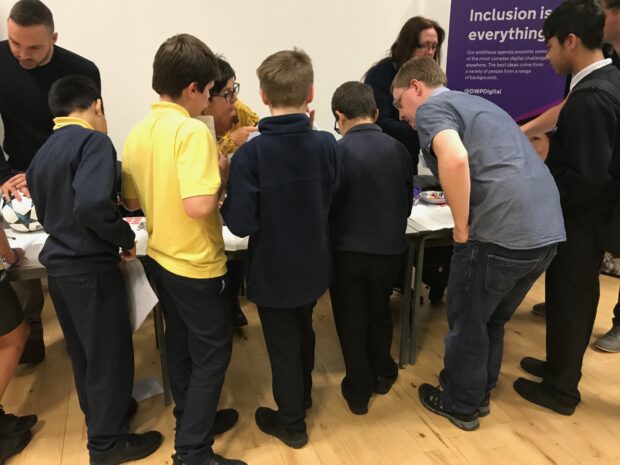 As always, the kids kept us on our toes with lots of challenging questions! We aimed to promote the wide range of digital roles in government, as well as focusing on what DWP does.  We spoke a lot about the various apprenticeships available, which seemed to really interest the older pupils who were thinking about their next steps after school.
The interactive session and coding demo were really well received and demonstrated some of the incredible digital skills that the next generation possess.  It never fails to impress me – all this future talent right on our doorstep!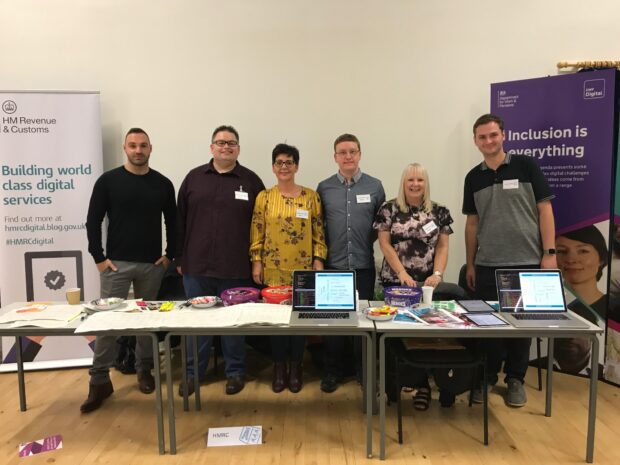 It was a long and tiring day, but definitely well worth it.  The pupils were genuinely engaged with what we have to offer and we got lots of great feedback from children and teachers alike. A number of students came up at the end of the day to say they'd definitely consider a career at DWP Digital.
We're hoping to continue doing events like this and inspiring the next generation to consider career paths they might not have ordinarily considered.  Employment of digital specialists is growing so much faster than other UK professions, so it's important that the supply keeps up with demand!
If you're interested in working at DWP Digital, you can find out what opportunities we currently have by following us on Twitter @DWPDigital, and viewing our latest jobs.