I'm Danny Winch and I work on the Specialist Talent Acquisition and Recruitment team at DWP Digital.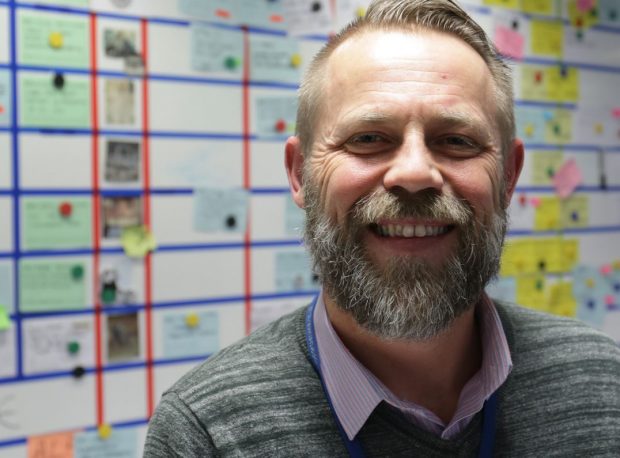 We're in the middle of a huge and exciting once-in-a generation digital transformation of our services which will touch the lives of over 20 million people every day.
This is why over the next year or so we're looking to hire hundreds of digital specialists in roles including user research, architecture, infrastructure engineering, software engineering, DevOps and product management.  We're looking for talented people who are interested in making a real difference to society, and who understand how to design and develop solutions to deliver business outcomes.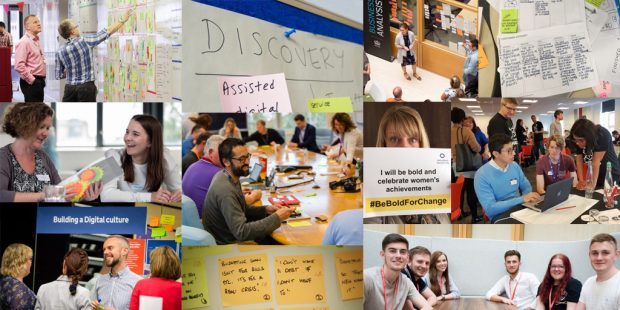 The recruitment challenge
Recruiting for digital roles in government definitely has its challenges, not least because of the outdated preconceptions of working in the Civil Service.  In reality, at DWP Digital you'll have the opportunity to work with the most modern technology and open source tooling.
We've recently set up and scaled hybrid cloud hosting on a massive scale deploying full integration with leading public cloud services. And our tech stack includes: Java, asp.net, vba, css, javascript, jquery, html, python, django, MongoDB and webpack amongst others, and code and security analysis tools like SonarQube.
We value ideas and ability and we're leading the way with agile ways of working; multi-disciplinary teams of digital experts work together to deliver and iterate products quickly.
Our offices have been transformed into vibrant digital hubs designed to enable teams to work more flexibly and collaboratively.
We believe in our people, which is why you'll have access to all the learning and development you need - as well as opportunities to learn new skills and progress. You'll also be part of a professional community, where you can share knowledge with like-minded people and help further your career to where you want it to go.
We offer a culture that values work-life balance with flexibility offered on how and where you work, as well as a competitive salary, pension and generous holiday entitlement.
But don't just take my word for it!  Hear from some of my colleagues, who tell their story about why they love working in DWP Digital.
I think you'll agree it's easy to see why we were shortlisted for the Best Place to Work at Computing's Digital Technology Leaders Awards in 2017.
Be inspired to shape the future
So if you want to use your digital skills to make a difference of real value, whilst working with lots of talented, friendly people, take a look at our current vacancies.  If there's nothing there that matches your skills right now, keep checking back – new roles are being added regularly.
You can also keep up-to-date with current vacancies by following us on Twitter @DWPDigital or by subscribing to this blog.