Data is at the heart of every digital service in DWP, and the newly formed DWP Digital Data Practice aims to use cutting-edge data science, data engineering, data management and data analysis to focus on making services better for users.

In this blog post, five members of the practice talk about the importance of the data community within DWP Digital.
'It's about better outcomes for society'
Paul Lodge, head of DWP Digital's data practice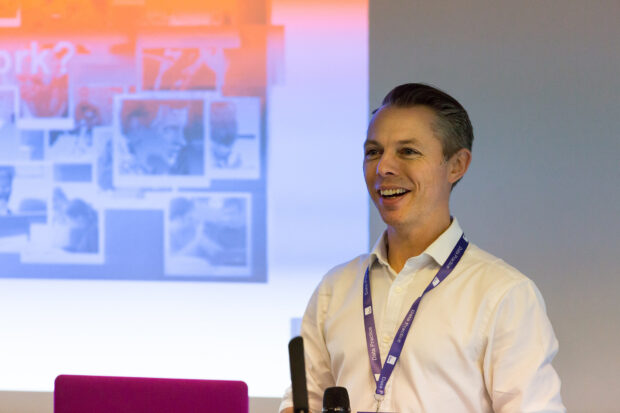 "The DWP Digital data practice is a group of professionals who are solely responsible for data. The practice is broken down into four areas of data science, data engineering, data management and digital performance analysis.
Being part of the community of practice is an opportunity for us to discuss how we're going to work together as a group to get better outcomes and make sure we have a really comprehensive understanding of how the data we manage can help citizens."
'Data is the oil that keeps the machine going'
Corinne Richardson, head of data engineering and data management
"Data's really important in an organisation like DWP Digital. It's the oil that keeps the machine going.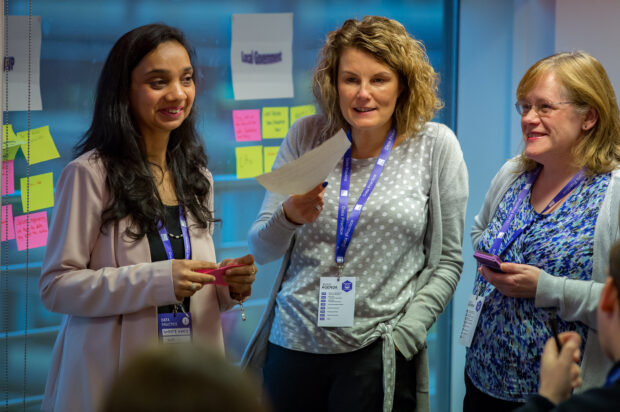 To make any decisions, you need to understand the data and to do that you need the data professionals there to make the most of the data we've got within DWP.
Being part of the data community of practice is all about collaboration. It's not one person that's going to make a difference, but as a team we can."
'Data helps us fully understand our users' behaviours'
Charlie Boundy, head of data science
"For me the data practice is all about intelligence - whether it is managing the data we hold better, or using that data better to make sure we've got better customer journeys and we fully understand our users' behaviours.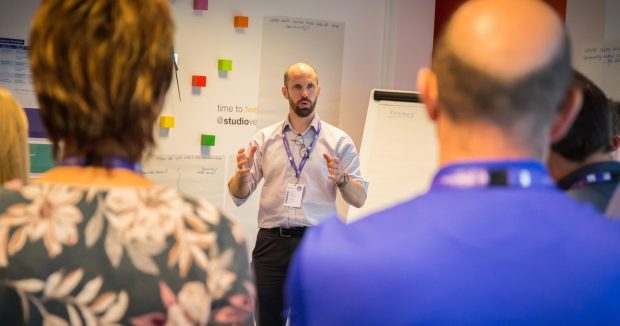 We're rapidly growing our digital capability, so as a community it's very much about sharing knowledge to really see what we can do differently tomorrow. We have a really fundamental role to play."
'It's a knowledge-sharing community'
Stephen Southern, data scientist
"At the heart of the community is people coming together and helping each other.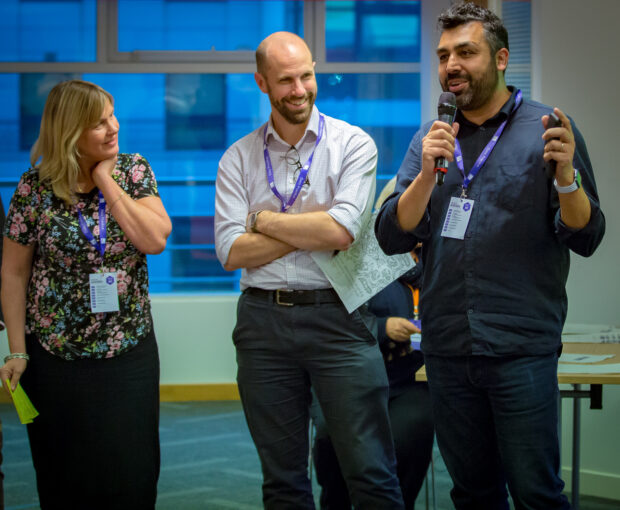 There will be a question that someone in Sheffield, or Leeds is asking and there's the possibility that someone in Newcastle has that answer to that question.
Being part of a knowledge-sharing community like this one is like sitting in the pub talking to your friends - it's not sitting in a classroom in front of a teacher."
'Data can help us improve people's lives'
Catherine Hope, digital performance analyst
"Learning about areas of the data community other than the ones we work in is only going to help us get better outcomes from the products we're releasing. I think we can work together really well.
Every day in this community we have the chance to improve people's lives and that's a really exciting opportunity."
Watch a short video which shows members of DWP Digital's data community talking about the work they do and how working as a community can help deliver better services for citizens.