We want more women in DWP Digital to be confident at presenting, taking a lead role at an event or meeting and telling their own story, and ours, using modern digital techniques.
That's why we're launching Digital Voices. This new three-month programme will give participants tailored development and experience opportunities to build their confidence and engagement skills.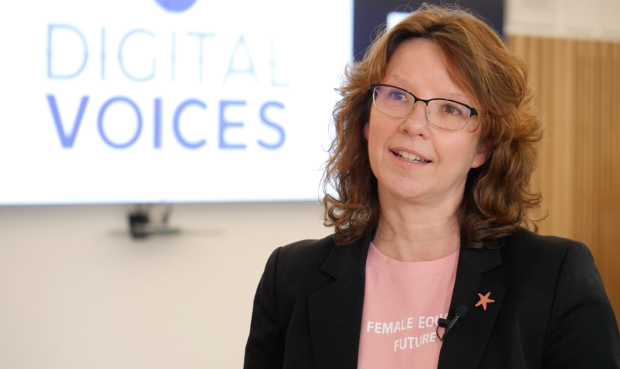 A lot of my friends and colleagues are confident and brilliant at telling our and their story, but we'd like to help more women in our organisation to do this well.
We're doing this because women are under-represented in the digital sector and we want more, visible role models to inspire others to find their voice and be a leader in digital.
It's part of our work to promote gender equality.
Building confidence and engagement skills
The 12 women who join Digital Voices will experience workshops and open days to increase digital engagement skills and build leadership and confidence. There will be internal and external speaking and networking opportunities with support and coaching, and help with presentations and speaker notes.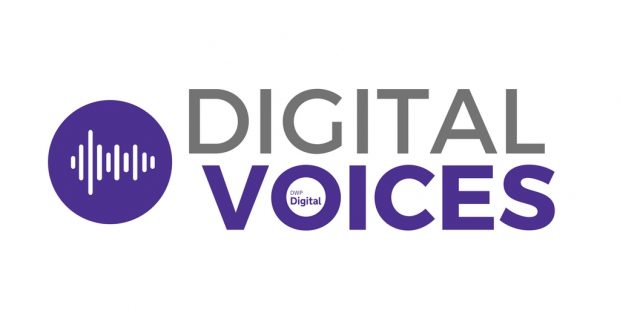 Participants will support wider initiatives, such as Civil Service Local and NextTechGirls, as opportunities to build skills and experience.
We start Digital Voices at the end of April and run until the end of July.
Share your stage
We're looking for supporters of all genders from inside and outside government. Can you:
offer a 1-hour videoconference session to talk about your digital career, how you prepare to talk about your work, what inspires you, or a subject of your choice
share your stage when you're presenting at an internal or external event. Invite one of our Digital Voices along to share the experience and be at your side
share your recommendations for networks or what to listen to, read, watch to keep you informed about digital
provide a welcoming environment for our Digital Voices to practise their engagement skills
Normalising inclusion
Digital Voices is starting with a focus on women in the digital sector because women are under-represented in many areas. For me, it's fairly simple. Whenever my team runs an event we look for a diverse range of speakers and hosts and there aren't enough women to choose from. We want to do something about that.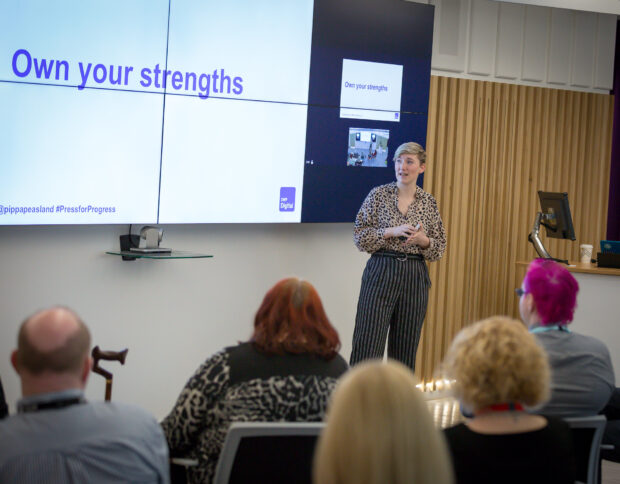 We need more diverse teams to better represent society and the people we are designing services for. We want a more inclusive workplace that is welcoming and fair to everyone. This makes business sense, common sense and moral sense.
We know that there is more to do to normalise inclusion, and this is one of the big ideas we want to try. We're going to test and learn from this programme with the aim that future programmes will be open to all genders.
Anyone can be an ally, regardless of their characteristics.
Get in touch
We're looking for a small commitment of your time in a 3-month period between May and July. You might be in a digital role in central or local government or in the digital sector outside government. If you've an interest in gender parity and building confidence in engagement skills then this is for you.
E-mail us or tweet me @joannerewcastle if you'd like to be involved.