I'm James Barton, Head of Transformation for Technology Services in DWP Digital.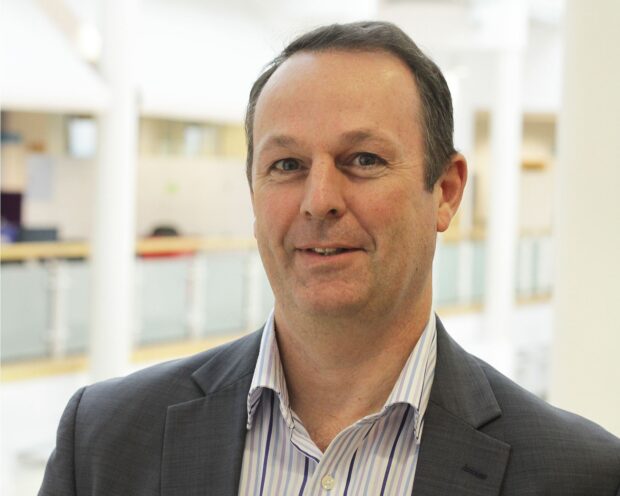 Exciting moves
March saw our final migration of applications to new DWP owned and operated data centres. It's been an exciting period as we move to faster, cheaper hybrid hosting.
The journey began last June when we started this ambitious, important and complex technology project, to move all of the DWP's systems to hybrid hosting. This once-in-a-generation change removed the constraints of previous large outsourced IT contracts. This move is at the very heart of our plan to deliver modern flexible digital systems and services for our users.
Cross government collaboration
DWP has worked closely with Cabinet Office to establish new government-owned data centres that deliver secure and flexible hosting services at very affordable prices. We've moved our systems to a mix of government-owned data centres and public cloud. Public cloud hosting gives us the flexibility to create, test and run new digital services on a pay-as-you-go basis.
Ambitious project
It's been non-stop for the last seven months as we've moved our digital products, one-by-one, over to the new data centres. The team has worked around the clock managing each move meticulously to minimise disruption for colleagues and customers. It's been rather like moving from propeller to jet engines whilst the aircraft is in the air and has been a testament to the skills and commitment of everyone involved that such a highly ambitious project with so many inter-dependencies has been successfully completed.
Inevitably, there have been a few bumps along the way. Decades-old products don't always immediately get along with state-of-the-art hosting technologies. Not every migration has worked on the first attempt, and we've had to schedule some of them around critical delivery activities like benefit uprating and winter fuel payments. However we've had experts and great partnership-working across DWP who've helped us to succeed and I'm hugely grateful to everyone who's played a part in our progress.
Future benefits
The final migration was complex as it covered the remaining systems that interconnect with other applications so leaving these systems until last minimised disruption. The successful completion ends a mammoth task and our colleagues and customers can look forward to major benefits over the coming years.
To find out more about DWP Digital subscribe to this blog and following us on Twitter @DWPDigital and @DWPDigitalJobs.