I'm Michael Deeble, a senior Delivery Manager at DWP Digital, based in our Newcastle hub. You've probably heard of our digital service 'Check your State Pension', or even better you might have used it! I'm part of the team that built the service.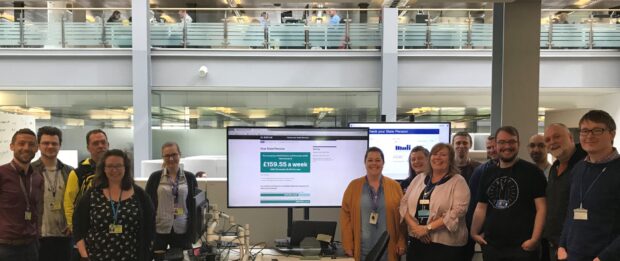 For anyone who hasn't heard about it, it's an online service that helps people plan for and think about their retirement. It provides a personalised view of the amount of State Pension a person can expect to get when they retire, and any options to improve it.
It became a live service last summer and has already exceeded 9 million views! And, our success is being recognised: we're proud to have won the Digital Award in the 2016 Civil Service Awards; our team won project of the year at the 2018 DWP Project Delivery Profession Awards and we've just been shortlisted for the Best Customer Experience Award at next month's Public Sector Paperless Awards.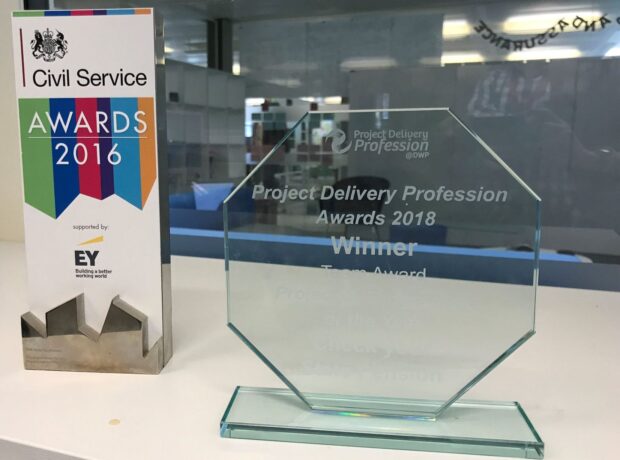 It's a service that really is making a difference to people's lives by helping them plan for their retirement, and I want to tell you a little bit about how we created it and what we learnt along the way.
User needs
In DWP Digital we place huge importance on creating services that meet clearly defined user needs.
When we talked to people they told us they wanted to know; how much State Pension they will get, when they will get it and if they can improve it. They wanted a service that was convenient and simple. It had to be clear and it had to be personal to them.
Although we had a dedicated user researcher on the team championing this, it was important that we all had a shared understanding of the user needs - it really was a 'team sport'. For example, each time some user research was conducted we would have a 'playback' session with the team and stakeholders to ensure we all understood what had been discovered.
A great example of this was when we played back a recorded user research session to the Minister for Pensions. The user research challenged earlier assumption that citizens want to know their State Pension accrued to date. Whereas the research actually showed us that people want to know what State Pension they will get when they retire.
Scale
The scale of the services we are working on at DWP can initially be daunting but exciting in equal measure. With 'Check your State Pension' we were responsible for creating a digital service that could be accessed by up to 40 million citizens! However, through regular engagement with our stakeholders we received the support and encouragement that we needed which helped to ensure we were on track.
Working across government
As the first digital service to be jointly developed across 2 government departments (DWP and HMRC), there was a lot to learn along the way. Often it was the simple things that caused difficulties, such as sharing documents or arranging meetings! But we adapted and found ways to make it work. We also learnt a huge amount from our colleagues and in a number of instances adapted processes as a result.
We're always looking at ways to share our successes with and learn from other government departments.
A multi-disciplinary and co-located team
People and working environment are key to developing great digital services. In DWP Digital we've brought these elements together in multi-disciplinary, co-located teams which generates a creative buzz, that on a practical level makes conversations and 'getting stuff done' so much easier.
We've also worked hard to establish a strong physical work environment, which is so important to success in agile development. In our digital hubs, we've invested in comfortable, adaptable spaces with different work areas that allow for quiet working, one-to-one discussions, team playbacks and larger meetings.
Our team space was open to all – and, as the service changed hugely along the way as we iterated - we used this to display user feedback, quotes and our latest thinking for all to see. We ensured we were inclusive with show and tell sessions, which was no mean feat with many interested parties across 2 of the largest government departments.
Reflecting on our success
Looking back we've proved that government services don't have to be complicated, and by putting user at the heart of our design, we can take away barriers for our customers. We've learnt that to be truly transformational we needed to consider the end-to-end customer journey. So that's what we did.
Join us
If DWP Digital sounds like somewhere you'd like to work, check out our latest jobs on our DWP Digital Careers website and have a look at our LinkedIn page. You can also find out more about what's happening in DWP Digital by subscribing to this blog and following us on Twitter @DWPDigital and @DWPDigitalJobs.