Last week, DWP Digital were crowned winners of the Big Data Project of the Year award at the 2018 Public Sector Paperless Awards, for our work on the data verification process for Electoral Registration.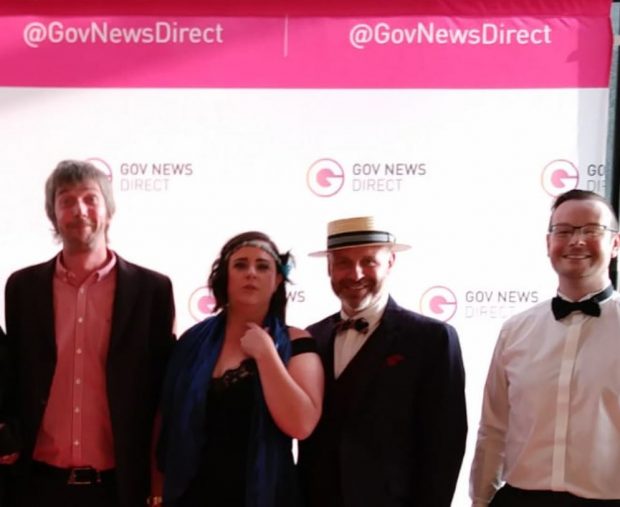 I'm a Data Manager working in Data and Analytics for the project and I had the pleasure of attending the awards ceremony and collecting the award on behalf of the organisation. It was a fantastic evening that showcased the progress government is making towards its goal of becoming a paperless environment.
About Electoral Registration data verification
My team has been supporting the Cabinet Office in modernising the way UK citizens register to vote since 2014, moving from a clerical-based electoral registration process to an online application.
DWP supports the data verification of the digital service, providing a process for validating information submitted by people wishing to be added to, or moved between electoral registers.
Using our Data & Analytics Operational Data Matching System, each application is checked against the DWP Enterprise Data Warehouse, reusing the information DWP holds on the applicant. This is marked to indicate the extent to which the individual's identity can be verified.
People who have a Fraud Indicator on our DWP records are flagged up, preventing potential fraudsters from being automatically registered. Instead they are required to provide documentary evidence of their identity.
Since the service went live there have been over 32 million applications made via the online service, with verification provided by DWP. Savings from the initiative are around £30 million per year.
This has been a truly transformational change, bringing our system of electoral registration into the 21st-century. So we're absolutely delighted that it's got the recognition it deserves at these awards!
We weren't the only DWP Digital team shortlisted!
In DWP Digital we're committed to making services quicker, simpler and more convenient for our customers. So congratulations must also go to our Check your State Pension colleagues who were shortlisted for Best Customer Experience (but pipped at the post by the West Sussex Family Assist service).
Well done to everyone who made the shortlist in their category. It was a fantastic evening and so inspiring to meet so many people from public sector organisations working towards the same objectives as us.