Here at Northcoders, we're really excited to be getting involved with DWP Digital's Hack the North 2.0 event on 23 and 24 November in Manchester.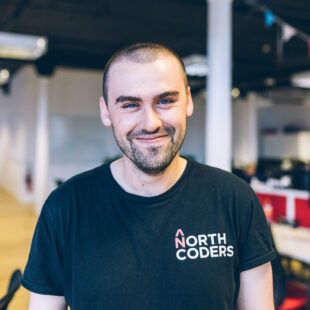 Hack events such as this are a huge part of the programming community and have so much to offer, both to those who are new to coding, and to those with years of experience.
For those starting out, there's the opportunity to immerse yourself in the tech community and apply all the things you've been learning to create something exciting. For those who work every day in development, you can relish the opportunity to stretch yourself with something new and out of the ordinary.
However, no matter what your experience level, a huge part of the attraction is designing a creative solution to an unfamiliar problem, and building it from the ground up with like-minded individuals!
This year's challenge
This year, Hack the North attendees are being challenged to work on solutions that help vulnerable people in the Manchester area access key support services appropriate to their needs. It's a great opportunity to work on a solution for a real world problem like this.
Trying to develop solutions to help vulnerable people - who often have less access to tech - is challenging, but incredibly rewarding. I'm really interested to see what comes out of it.
Hack tips
If you're attending a hack event like this one, bring with you the things that make you comfortable. Whether that's a cushion, headphones, auxiliary mouse, it doesn't matter. Plan for a bit of downtime too.
Don't forget: the most valuable thing you can get out a hack is the journey you go on. So if you've learned something and you have a story to tell, it was worth it - even if your code didn't end up compiling when it mattered most.
On a similar note, feeling frustrated is okay (that's what makes everything all the more satisfying when you do get it sorted) but it shouldn't cloud your experience. Remember that hacks purposefully don't represent a 'realistic' coding experience, and it's no reflection on your skills or potential if you can't make it work. Just have fun and enjoy the experience!
Hack the North 2.0
If you haven't already signed up for Hack the North 2.0, I'd encourage you to do so. You'll be doing what you love, surrounded by other like-minded people.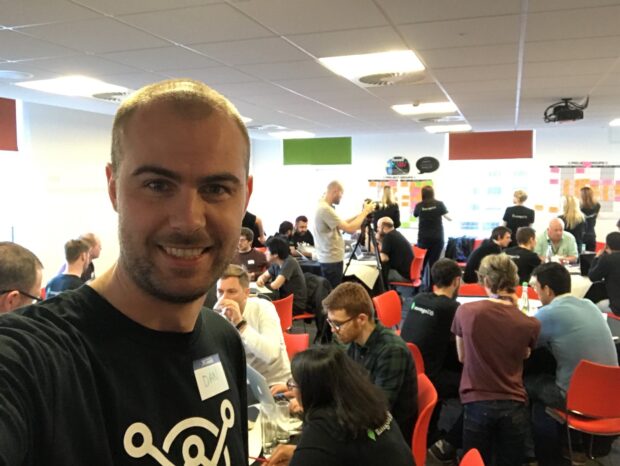 It's an intensified version of the frustrations and elations that are part and parcel of everyday programming, and you'll leave with experience, knowledge and memories that you can't get in any other situation. What's not to love?
There are still tickets available, so register for yours today on the Eventbrite page.
More about Sam and Northcoders
Sam Caine is an Associate Director of Northcoders, a Manchester-based coding bootcamp.
Find out more about what's happening with the North's original coding bootcamp. Subscribe to the Northcoders blog or follow their journey on Twitter, Facebook and Instagram.