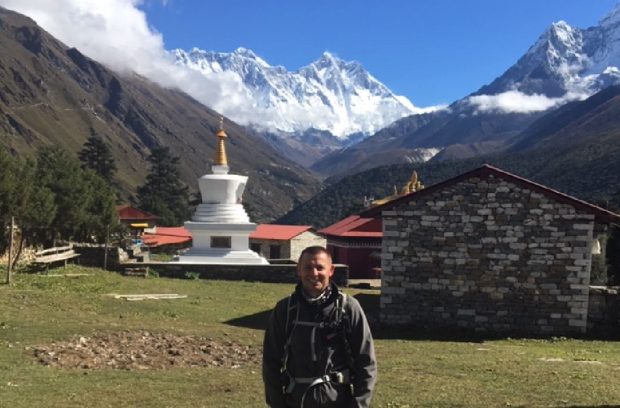 Last year I raised £5,732 for the Royal National Lifeboat Institution (RNLI). I'm a member of the DWP Digital TechSupport team in the North West and I'm now looking forward to my next fundraising expedition, climbing the highest peak in Africa – Kilimanjaro in January 2019.
Everest and beyond
I recently decided to tick off all those things I said I would do when I was younger. I have a degenerative disc problem with my back – so I decided to go for it.
My friend Darren asked me to travel to Peru to visit and climb Macchu Picchu in 2016. With no training it was a tough ask to reach the 3,000 metre summit. But spurred on, I then vowed to annually fulfil one of my dreams, and first on the list was Mount Everest.
I asked Darren and he was up for it. Darren's a volunteer with the Blackpool RNLI lifeboat station, and as it's also one of the official Civil Service charities, it felt like the right one for us to fundraise for.
To make it to Everest Base Camp meant we would have to walk for 17 days. To help us get in shape, I booked us onto a Yorkshire Three Peaks Challenge in May 2017. Covering the three highest peaks in Yorkshire over a distance of 24.5 miles was a real test of our stamina. However, nothing can prepare you for the altitude trekking to Everest Base Camp, which we did later that year. It stands at 5,364 metres and only has half as much oxygen as there is in Blackpool!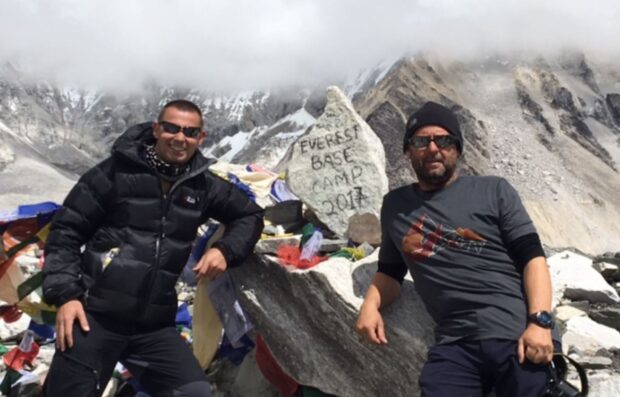 So what do you do when you achieve a lifetime ambition? You go higher – and next on my list is Kilimanjaro one of the 6 summits of the world and almost another 500 metres higher than Everest Base Camp.
Raising money for RNLI
For years I have watched Darren disappear from birthday celebrations, weddings and nights out to run down Blackpool Promenade to the lifeboat station and risk his life to help people in difficulty around the Fylde coast.
The RNLI charity saves lives at sea through lifeboat search and rescue, lifeguards, water safety education and flood rescue. DWP is a big supporter of the Life Boat Fund, which was set up by civil servants more than 150 years ago to raise money to pay for a new lifeboat for the RNLI.
Having the idea to fundraise is one thing. Turning it into a reality is another.
Thankfully the Civil Service has a history of raising money for charity and the Civil Service still has its own Life Boat Fund, raising money to fund new life boats.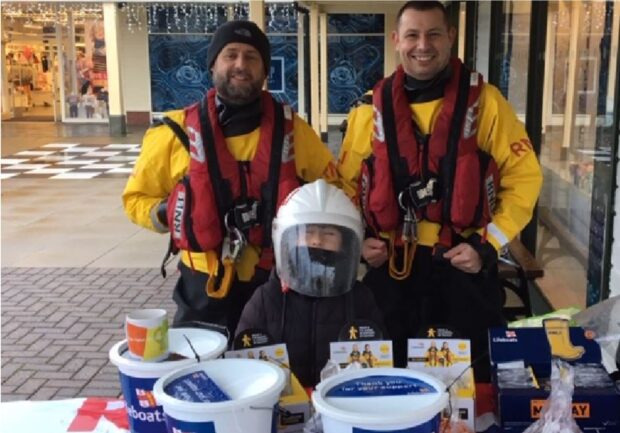 With the help of my colleagues and the local life boat crew we did a mixture of bucket collections, dress down days and promotion of our Just Giving site to raise funds. I was blown away by the generosity of others.
About the Kilimanjaro climb
The trek up Kilimanjaro, one of the world's seven summits, will take us 8 days, leaving the UK on 16 January 2019. It's the highest free-standing mountain in the world at 5,895 metres. We'll reach the Uhuru summit with a final six-hour climb, setting off at midnight, through bitter cold and snow, hopefully arriving for the sunrise.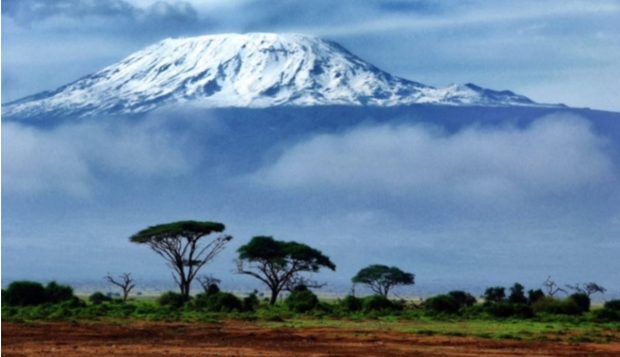 The final day of ascent will be the crux of the trek. Climbing 1,200 metres that day will be the toughest thing I've ever attempted in my mountaineering experiences - we will be walking for 12-14 hours in the snow. It will be a huge physical and mental challenge. Many people fail to make it to the top and some return with frost bite, so it's not going to be easy but knowing people have sponsored us will keep me pushing through the pain to succeed.
Watching the sun come up on Africa and witnessing the curvature of the Earth will be a fitting reward, however, the real winners will be the RNLI thanks to everyone who has donated to the cause.
You can find out more about what's happening in DWP Digital by subscribing to this blog and following us on Twitter @DWPDigital. We are recruiting now check out what roles we currently have available or visit our DWP Digital careers website and have a look at our LinkedIn page.