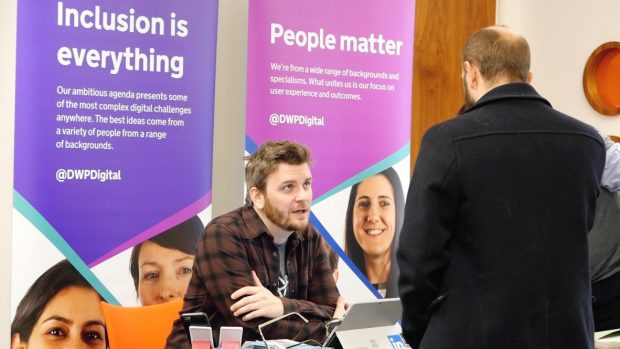 If one of your New Year's resolutions is to find a new job, then you'll be pleased to hear that we're continuing to recruit hundreds of digital specialists into DWP Digital over the next year.
We're attending a number of recruitment fairs across the country in January and February, so this is your chance to come and find out more about some of the exciting roles we have to offer.
We'll be at:
We're constantly on the lookout for talented individuals across the whole range of digital specialisms including DevOps, software engineering, user research, infrastructure engineering, service design, business architecture, data science, data engineering, UX – and more.
Our digital community includes experts employed by the Department for Work and Pensions (DWP) and BPDTS Ltd (a dedicated service provider for DWP) all working in inclusive, co-located and multi-disciplinary teams to create and transform digital services.
My colleagues and I will be at the recruitment fairs ready to answer any questions you might have about a career in DWP Digital, so please stop by and say hello!
You can find out how to register for each event at the links above.
In the mean-time you can read lots of great stories about life in DWP Digital on this blog. You can also follow us on our social media: DWP Digital LinkedIn and @DWPDigital on Twitter.
And if you're already interested in working with us, check out our current vacancies on our careers site.