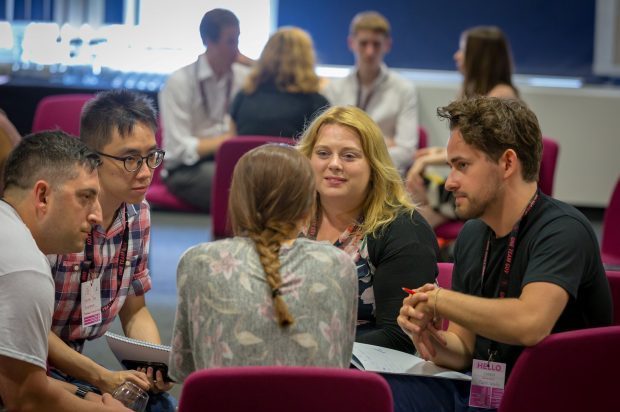 This week is Mental Health Awareness Week. Our wellbeing, how we feel and function on a personal and social level, plays a big part in our overall mental health.
Inclusion and wellbeing is an important part of working in DWP Digital, which is why we're supporting the first OneTeamGov Wellbeing Camp in Leeds on June 6.
I wanted to explain a bit more about the day, and about why I'm involved.
Creating an environment where people can thrive
The event is for colleagues from across the Civil Service, NHS and Local Government with an interest in wellbeing. This is a unique opportunity for people to build networks, share ideas and best practice around wellbeing and help create the environment where people can bring their whole selves to work.
We spend a lot of our time at work. We encourage people to bring their whole selves to work, and by doing this, we understand that their life outside work will impact.
What wellbeing means to me
Have you ever sat in a chat with a friend or a 1:1 with a colleague who is dealing with a relationship break up, an illness, or the death of a family member? Have you ever worried that as a manager or a colleague you're not doing enough to support them through it?
I've learnt to spot the signs when my wellbeing is being challenged, when I feel under more pressure than I can handle, when I'm physically or mentally drained and need support, when I need to take steps to recharge my energy.
I'm also conscious of team wellbeing because what affects individuals affects the team. And when team relationships, effectiveness and dynamics aren't working well, wellbeing is often the cause, or manifests as a symptom.
Wellbeing for me is about being sure that I have as many tools as I can to spot the signs and help my team and colleagues to be all that they are, and to help them cope with whatever life throws at them. And to make sure I'm equipped to do the same.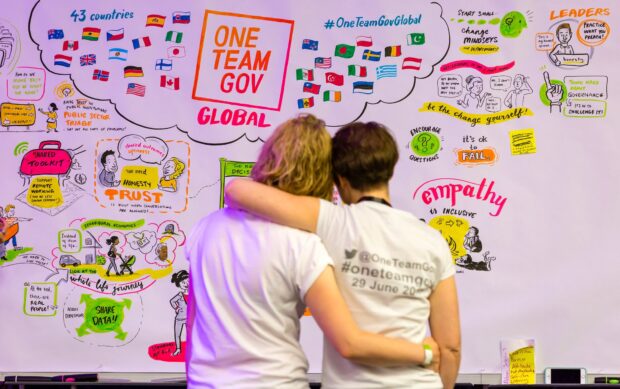 What's planned for OneTeamGov Wellbeing Camp
Wellbeing Camp will help you to identify practical actions that you can take to help to make your workplace more inclusive and to better support yourself, your colleagues and your team.
The day will be a mixture of talks and workshops, with market stalls, space for networking and a quiet zone. There are sessions on digital and financial wellbeing, resilience, neurodiversity, burnout, laughter therapy and mindfulness, among others. There's a conversation café and market stalls demonstrating practical tools available to help wellbeing.
OneTeamGov Wellbeing Camp is a great opportunity to learn about wellbeing, and take away practical actions and tools so you can help others.
We all spend a lot of time at work, so let's learn how we can make it the best place it can be.
Register your interest now
OneTeamGov Wellbeing Camp is open to anyone across national or local government. We want to make sure the most diverse range of people have the opportunity to take part, so register your interest in attending the event now.
Like this blog? Why not subscribe for more blogs like this? Sign up for email updates whenever new content is posted!