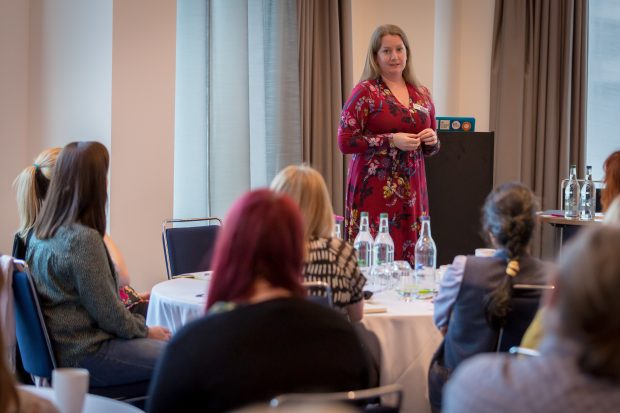 I have been with DWP Digital for a year now and what a year it has been. I had previously worked in the Civil Service so I thought I knew what to expect when I turned up, about an hour too early, on my first day. I was wrong…
I joined as a Tech Support Team Manager based in Southampton. I knew that I would need to travel a little and that there would be some on the job training. What I did not expect was the level of support I would receive and the number of development opportunities that would be open to me.
Learning the ropes
I had an excellent buddy from day one, who showed me the ropes and made me feel welcome. It was great to have someone to ask the little questions that are really important like 'How do I get into the car park?' and 'What do all these acronyms mean?'.
My buddy also used to meet up with me before big meetings so that I did not have to walk in on my own and not know who anyone was. This helped me settle in as joining an organisation as large as DWP can be daunting.
Lots of learning opportunities
As I started to find my feet in my role I found out what other opportunities there are. I have been on various management and leadership training courses, which being a new manager, have helped me. They also highlighted the focus of diversity and inclusion at DWP. It has been so refreshing to work for an organisation where you are encouraged to be yourself.
I was successful in joining the latest Digital Voices cohort, which has been amazing so far and has helped me build my confidence. It is an incredible programme and I have not seen anything like it in any other organisation that I have worked at. So far, it's been great to learn about techniques to develop my digital skills such as doing video interviews, being the credible voice in a meeting and tips on social media and blogging.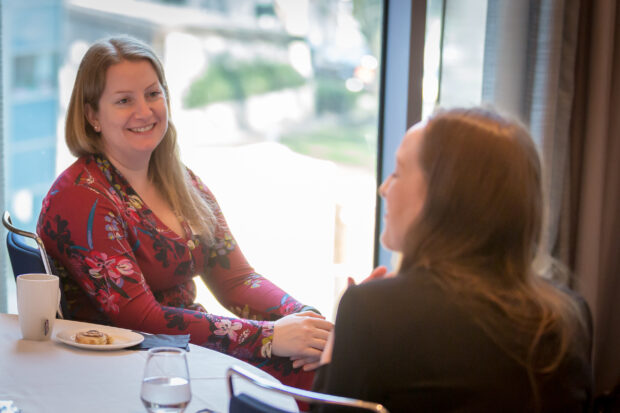 I also found out that DWP has a library which has lots of interesting books on development and leadership. I'm a lifelong book lover so this has been a real treat for me and another good way to learn.
New challenges
As I was nearing my first year anniversary here I spotted an ad for a role in the Digital Workplace Transformation Team. This is an area that I wanted to get involved with but I wasn't sure if I should apply. However, I thought about everything that I've learnt so far this year and the emphasis on continuous development in DWP. My manager and colleagues were supportive too, so I went for it.
I was over the moon when I found out that I was successful in getting the role. It's because of the excellent support I've received that I felt confident enough to push myself out of my comfort zone.
I've learnt so much in the past year. I can't wait to see what I'll learn in the next 12 months!
Like this blog? Why not subscribe for more blogs like this? Sign up for email updates whenever new content is posted!