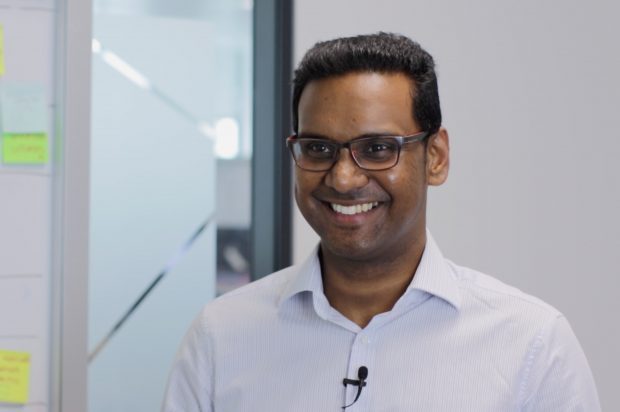 My infrastructure engineering role
I'm a lead infrastructure engineer in DWP Digital's Windows 10 Future Configuration team. I'm responsible for ensuring the team is able to deliver the high quality services required to design, develop, maintain and support Windows 10 for over 100,000 end user devices.
As part of my role I've designed and led the implementation of a number of key technologies on which Windows 10 depends including: BitLocker, Windows Defender, KMS, and a tactical solution for USB device control.
For example, a recent activity I worked on was to oversee the design and implementation of the department's resilient build/rebuild infrastructure facility. This provides just-in-time builds and service rebuilds for end user devices.
Leading the project from day one to final sign off, I managed external suppliers and coordinated with several internal teams. Developing strong and trusting relationships across the department and with external suppliers has been the key to successfully ensuring our delivery is aligned to industry best practice.
Working on Digital Workplace
I'm really proud to be a civil servant. Working on services to support some of the most vulnerable members of our society gives me a huge sense of pride.
It's great to work in a large scale environment. I have freedom of ownership over my work, and it's given me immense satisfaction that Digital Workplace continues to have a massive impact. We're providing the latest technology to deliver a functional workspace with a continuously improving user experience.
I've been able to bring in new ideas and see them progressed to become a product. For example, the strategic USB control solution was not ready, and there was an urgent security requirement outstanding. I worked on the interim tactical solution with my team to produce an approved design based around BitLocker To Go. It wouldn't  have been possible without the openness and acceptance of my peers and leaders in Digital Workplace.
The work is really varied. There are the small differences that we're making, such as reducing login times, stopping annoying popups or making that spreadsheet work better. And there is the big stuff such as replacing dated legacy solutions working across multiple teams and disciplines.
One of the key new experiences that Digital Workplace has provided is a secure, reliable desktop bringing the login times down from minutes to seconds. Part of the solution is the replacement of Windows 7 thin clients with high specification Windows 10 mini-PCs. Having worked on both the hardware and software components, it's been great to receive positive user feedback for improvements in performance and the overall user experience.
The work environment
I'm enjoying working in a fast-moving agile environment. Everything is orchestrated around making the user experience better; this is at the core of everything we do.
There is a real spirit of openness, teamwork and communication across the different teams. This really helps us to achieve solutions, and where obstacles or challenges arise you never feel alone.
It's very diverse and my colleagues are really helpful and supportive. My team get together outside of work regularly; on the last occasion we went axe throwing which was exhilarating! I'm proud that in a recent survey we came out as one of the happiest teams in Digital Workplace.
A multi-disciplinary approach
 We work in product teams which are focused on broad sets of technologies. Some of us are specialists in specific areas, but we work together sharing knowledge and experience. It's part of the ethos here to give everyone the opportunity to be challenged with new and unfamiliar technologies, to be supported and be supportive to others.
The number of technologies I'm exposed to is fascinating. I spend most of my working life in our Manchester and London hubs. They have a great working environment including Surface hubs for presenting and breakout areas. We also have Skype Room System meeting rooms. Our team developed the base build so it's great to use them and see the team's work in action.
In DWP Digital we're supporting communities of practice to bring together colleagues with similar skills, experiences and career aspirations. I'm part of the Engineering practice which has been a platform for networking with people from other teams and helped me to get to know the big picture.
I'm also able to enjoy a good work-life balance, which allows me to volunteer in my local community as a reservist with the British Army in addition to my day job.
Be part of it
Are you looking for a new role? We're recruiting now. Check out our Digital Workplace page on our Careers site. You can also find out more about what's happening in DWP Digital by subscribing to this blog and following us on Twitter @DWPDigital and @DWPDigitalJobs.