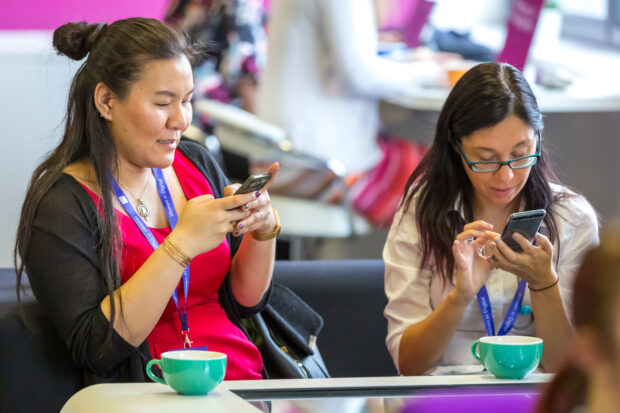 As I sat listening to the conversations happening at the Women in Digital event on Wednesday, it occurred to me that although the point of the day was around creating more opportunities and continuing to support women working within digital, so many of the things that we talked about are also applicable outside of the digital industry.
Creating opportunities
One of the main points of discussion was how we can create opportunities.
Opportunities through recruitment, promotion, to step up or work in new areas, to train and learn new skills, chances to take part in development programmes, attend conferences or speak at events.
Opportunities for mentoring, to be a mentor or even just to job shadow someone.
Those opportunities can come in all shapes and sizes and one of our roles as leaders is to make sure we're creating those opportunities for people.
At the start of the event @Aaronjaffery mentioned that within the last year, DWP Digital has recruited for 9 new Senior Civil Service roles. For those they had almost 300 applications from men, but only 60 applications from women. However, of those 9 roles, 6 were filled by women who had applied and only 3 went to male candidates. This shows that the opportunities are out there but we need to work on encouraging women to apply for opportunities when they do arise. So what else needs to be done?
The right culture
We need to create the right kind of culture: the kind of culture that allows you to ask for help, to challenge things that you think aren't working right, to admit that you're not doing ok and need more support. The kind of culture that encourages people to check in with each other.
@CheryJStevens did a fantastic keynote speech about her return to work journey a few years ago, the help and support she needed and the practical steps she took to successfully reintegrate into the workplace. As she so perfectly said:
"It's ok to not be ok, and to ask for help."
This message from a senior leader is really important and something we need to hear and talk about more.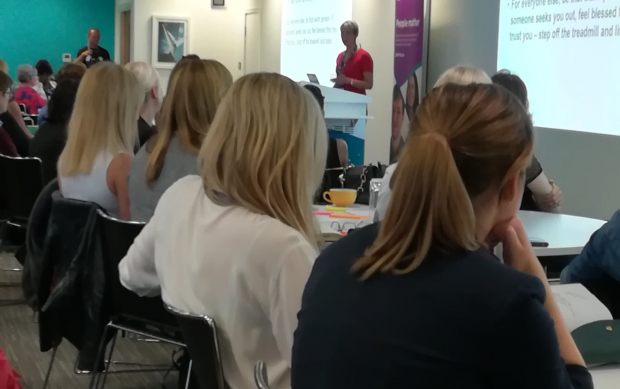 Paying it forward
No one gets where they are without help and support, so it's important to create an environment where you can pay that forward. For leaders to make themselves more available, offer coaching and support - creating those opportunities.
It's been nice to hear what organisations have been doing to create opportunities and the right culture for women to thrive in digital. It was great to hear from @ReneeNo17, Director of Digital Platforms at Sky, about their Returners Programme aimed at helping women return to work after career breaks, and the work they're doing to increase diversity and be more inclusive.
I know things like Digital Voices and Crossing Thresholds exist in the public sector to help women develop their skills, but we need more of this.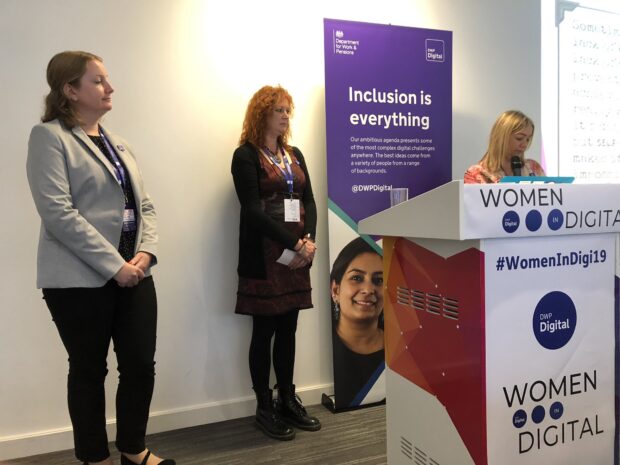 Building confidence
Whether it's following a promotion, helping someone progress in their career or supporting someone returning to work, one of the key themes of the day was around people who have had their confidence knocked and needed to rebuild their faith in themselves.
Running sessions that bust myths about who makes a good programmer and what skills they need was a good start. Following that up with opportunities to learn the basics of code in work was even better. It was great to see @SarahInTalent at the event, taking about @WILD_igital, a community in Leeds that was set up to grow and retain women in digital roles in the city. Schemes like Digital Voices where women can support each other to learn new skills and take up new opportunities are a great example of how DWP Digital is helping build skills, but all the women today cited how, most importantly, it has helped them build their confidence.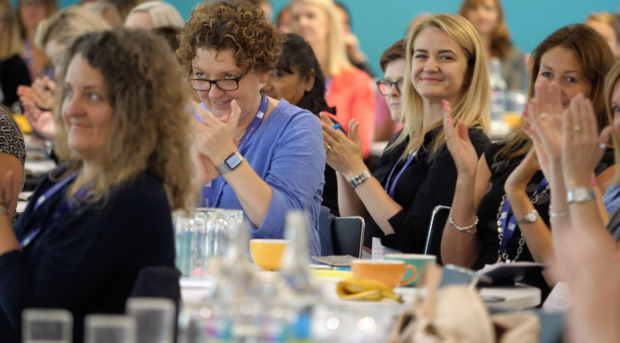 Support networks
One of the reasons I love coming to events like Women in Digital is because they're all about building support networks, and I think they are so critical to all of us. Good networks give you all of the things I've talked about here. They can support you, build your confidence and encourage you. They can help you access new opportunities.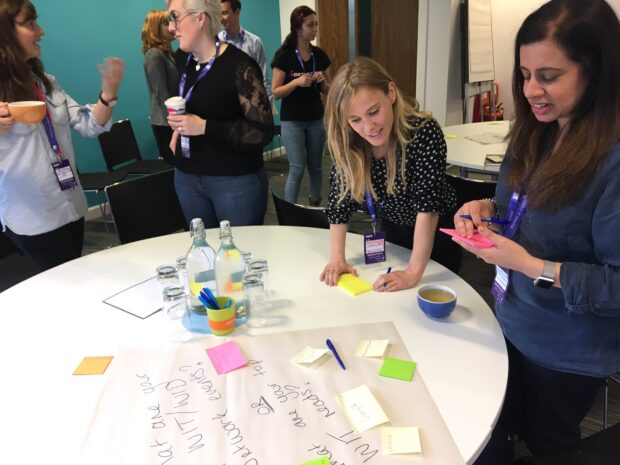 The other positive about networks is you can belong to many - none of us only wear one label. Intersectionality is important when considering things like how we get more women in digital, as we don't want to only get more white women, or straight women, or women who went to Oxford University.
It was great today to hear from lots of different women about their journey, and it's always good to be able to hear about and consider perceptions and experiences different to our own. I want to keep widening that circle. Our networks can work together to build each other up.
For me, days like today let me check in with my 'tribe'. Even when we've all been busy, events like this are an opportunity to set aside time to focus on yourself and your development and see what is happening in the wider world, to consider that wider bubble, to challenge your assumptions and keep adding to your network; and that is really important. We gain skills and develop ourselves the more we work together to share our knowledge and experiences.
Like this blog? Why not subscribe for more blogs like this? Sign up for email updates whenever new content is posted!