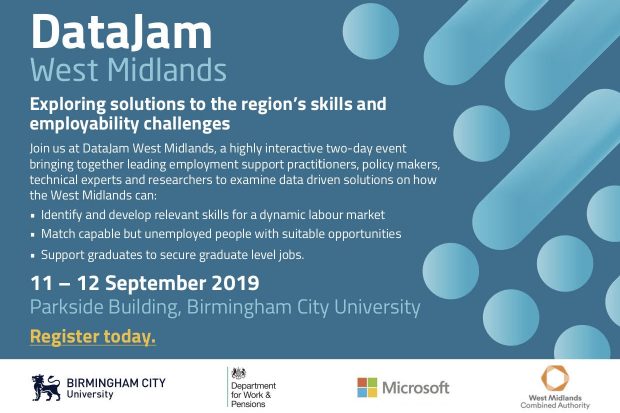 A number of organisations will come together at our DataJam West Midlands event on the 11-12 September to discuss and tackle some of the biggest challenges that people in the region face in the areas of skills, employability, and digital competence.
Aimed at professionals and practitioners at all levels of experience, the event will bring together subject matter experts, policy experts, analysts, strategists, and researchers, from organisations across the West Midlands to share their experiences, and work collaboratively to provide solutions to the challenge.
Creating prototypes and collaborating on design
The event is built upon the success of last year's DataJam North East, which helped form a network of people with a shared interest in effective use of data and collaborative design; working towards creating prototypes and solutions to help us make lasting improvements to people's lives.
Guest speakers, a hack and a Learning Marketplace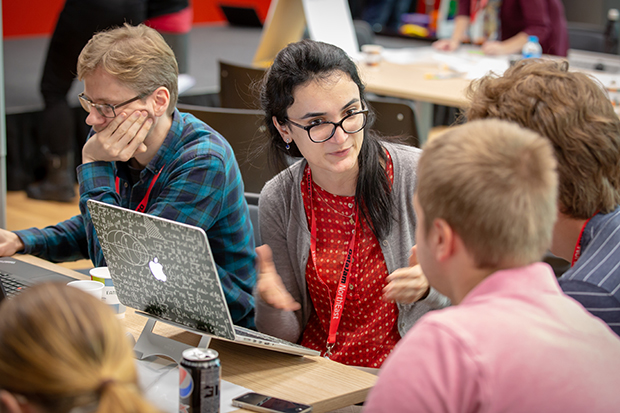 Guest speakers, a hack and a Learning Marketplace
At the event, we will be hosting some inspirational guest speakers; a data/ideas hack, forming working groups to look at our most critical challenges, as well as providing a Learning Marketplace where we have a number of key organisations delivering interactive sessions on topics such as Design Thinking, LinkedIn learning, and more.
We're expecting an audience of 200 passionate people. If you haven't got your ticket, register today!
DataJam West Midlands is organised by Birmingham City University, in collaboration with DWP, the West Midlands Combined Authority, and Microsoft.