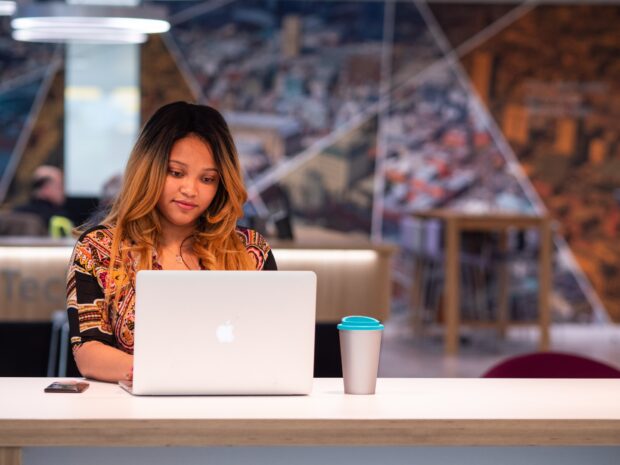 Positive change is something I'm very passionate about and one of the things that made developing resonate with my soul. I'm a problem solver and being a developer has definitely opened up my world to whole new ways in which I can help create solutions to issues. It's this that in part motivated me to create Codepossible launched during last year's National Coding Week, and CodeandStuff.
CodePossible is a platform for those interested in learning how to code. I hope my passion for educating and for helping people to learn can inspire others to learn to code and perhaps, like me, have a life-changing and successful transition into a career in tech.
That's also one of the reasons that I officially launched CodeandStuff on International Women's Day 2019. I'm passionate about introducing more people into tech and coding, especially women, and CodeandStuff does that. It's a coding and networking community for women and non-binary code newbies and developers in Manchester with weekly events.
National Coding week 2019 events
For National Coding week 2019 and to celebrate CodeandStuff turning 6 months, I'll be running 5 CodeandStuff events in Manchester to introduce our growing community and others to different aspects of working in tech and to give them an insight into a typical working day.
CodeandStuff events are primarily for women and non-binary people but I'd welcome anyone who's able to help out with mentoring, speaking or running a workshop. For National Coding Week 2019, I've got speakers from Barclays, Northcoders, Hark and Thoughtworks joining me, plus colleagues Amy Cross who is running an Agile Workshop and Kirsty Tidmarsh sharing her tech journey and what working as a developer is all about. Check out the CodeandStuff website events page for details on how to join us.
I believe that if we want to achieve a tech world with gender equality, representation matters, and creating a safe space for women in tech where they can learn through talks, workshops, and networking by connecting them to strong, smart, independent developers, is a step in the right direction. And ultimately a way forward to help balance the scale.
Inspired by community inclusion
I'm deeply fascinated by technology and all its possibilities. To be honest, I'm deeply fascinated by all aspects of tech and love to learn anything! Currently my big interest is machine learning and I'm hoping to dedicate more time to learning more about it.
I'm a self-taught software developer and my advice to anyone thinking of doing the same is to not be afraid of failing because the truth of the matter is you're going to fail so many times - you just have to remember that failure is part of the path to success. I understand learning code can be difficult but having a community to help you makes it so much easier. This is also what inspired me to start Codepossible and CodeandStuff. And why I give up my time to also help organiser and mentor for Manchester's FreeCodeCamp and Codebar community.
Networking with other women in tech is really important to me. I strongly believe in finding your tribe – it's the best way to grow and develop. Being able to get involved in DWP Digital's Women in Digital network has been a great opportunity for me and I've started to get more involved in organising events here in Manchester.
Part of what drew me to DWP was the DWP Digital Hack the North 2.0 hackathon. I was really impressed by the people and what they were trying to do. It felt like the kind of place I'd want to work, and be able to make a positive difference.
I'd love to meet you at my National Coding Week events, if you're interested do visit the CodeandStuff events page.

We're currently recruiting. Check out some of the roles we currently have available on our careers website. You can also stay up-to-date with everything that's happening on our Twitter channels @DWPDigital and @DWPDigitalJobs, and on LinkedIn.