We can now announce our new rearranged dates of 13 - 14 February 2020 for Hack the North 4.0.

We had to postpone the hack due to legal restrictions on government activity in the run up to elections. As a government department, there are strict rules we have to follow around external engagement and promotional activity in the pre-election period.

We hope that you can join us on the new date, you can register on Eventbrite now.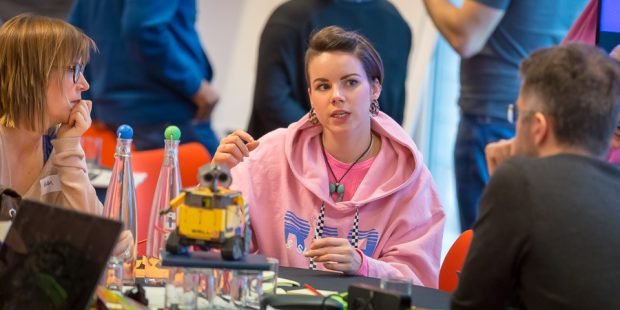 How can we boost financial inclusion for our citizens using technology and innovation?
As we begin to re-imagine our current digital payment services through our Future Payments programme, we'll be putting the citizen front and centre. Technology and innovation may be one way to solve some of the issues our customers face. So why not join us at Hack the North 4.0, on 13-14 February 2020 in Manchester where we'll be generating ideas to boost financial inclusion.
Using new tech to support financial inclusion
Through our Future Payments change programme we are exploring how we can support financial inclusion using technology. This will include supporting vulnerable groups; such as those who do not have bank accounts, those who request advances, adults with learning difficulties, and others who don't or can't use existing services.
We're keeping an eye on the changing payment landscape, and have seen a number of new financial products and services which people are using to help manage their money, supplement incomes, get control of their debt or provide saving solutions. For example, UK start-up Tully is helping people who are burdened with multiple debt repayments. It offers a flexible debt repayment plan that takes just one payment, and adjusts to the person's financial situation each month. And there's Yolt, which is helping people by allowing them to see all their accounts in one place and set budgeting goals whilst giving advanced analytics on spending and income patterns, so that they can better manage their money.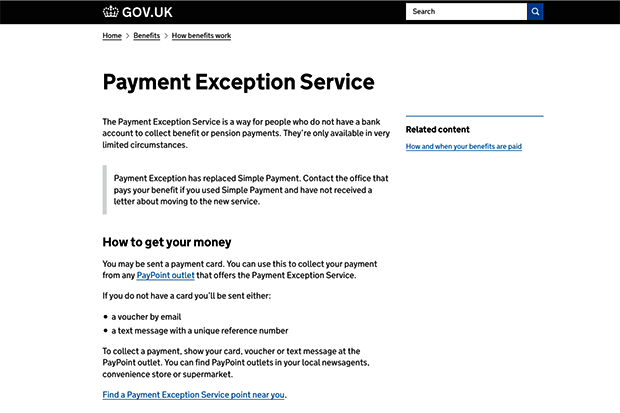 How open banking is changing the payment landscape
These new products have been enabled by the open banking initiative, which was driven by the UK's Competition and Markets Authority (CMA) to encourage competition within financial services. At the hack, open banking will be one area we'll explore. Open banking is fuelled by technology, innovation and market forces. It uses open APIs to enable third-party developers to build applications and services around the financial institution allowing customers to access cheaper financial products and benefit from innovative applications and services.
Hacking for solutions
We'll also look at other solutions to help support citizens, for example, how we support our customers without a bank account. People who find it difficult to open a bank account include some migrants, those who cannot provide proof of a UK address, and individuals with poor credit histories. There are also some people who do not want a bank account.
To support them, could we look at solutions to provide a product or service that would be a stepping stone to getting a bank account?
In DWP's last Financial Inclusion Report, we found there were 1.23 million people without bank accounts. Currently we provide a Payment Exception Service to provide welfare payments to citizens without accounts. However, the unbanked potentially face additional costs that can be up to £485 each year for bills and basic services because they don't have the support of a bank.
Join me at Hack the North 4.0
I'm excited to see the potential products or services that will be generated at Hack the North 4.0 that could be developed by DWP for our customers. Get your ticket now.