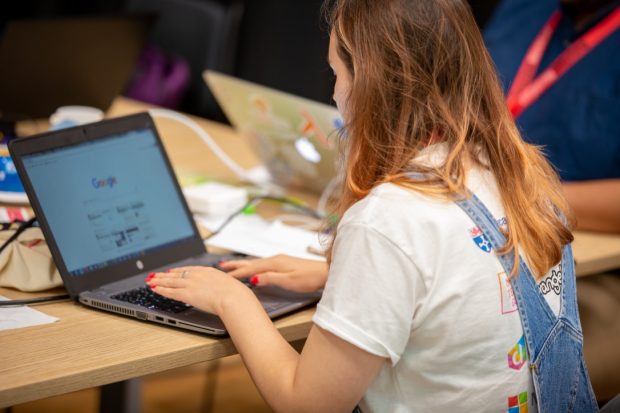 At DWP Digital we're on an exciting transformation journey that needs talented, enthusiastic people to keep us moving forward. So we're thrilled to announce we're offering industrial placements in our Manchester and Newcastle hubs starting in September 2020.
If you're currently studying towards an IT, computer science, or design/web design degree, an industrial placement year with us will give you a great chance to learn on-the-job skills, work on real projects and get paid a salary!
This is a fantastic opportunity for you to develop your skills and business knowledge before heading back to university to complete your degree. You'll be encouraged to ask questions, explore new approaches and develop yourself as a valued member of the DWP Digital team.
The wide range of work we do requires a diverse mix of cultures, perspectives, experience, skills and ideas. So we're looking forward to seeing the new ideas that our industrial placement students bring.
The roles
We have 5 placements available in 3 different roles, which will each last for 12 months and earn a salary of £26,892.
Role

Location

Summary

QA Tester
Manchester and Newcastle
As an Associate Quality Assurance Software Automation Tester, you'll work with modern technologies such as Git, NodeJS, Java Spring, Cucumber, Jasmine, Mocha and Selenium in a cloud native environment.

Using modern methodologies like Agile and Scrum you'll collaborate with other QA testers, software developers, designers, user researchers, product managers and business analysts to support delivery of DWP Digital solutions.

You'll have an awareness of modern software standards and an appetite to apply industry best practices to your work.

You'll have a passion for digital solutions, and you'll help to produce clear and consistent acceptance criteria and create/extend automation software to validate APIs, websites and other digital systems.

You will review test reports to ensure business and technical requirements are fulfilled correctly.

Service Manager
Manchester
As a Service Manager you'll collaborate with service management and operations teams to ensure service delivery teams deliver to the agreed performance targets in a cost effective and timely manner.

Your responsibilities will align to end-to-end support services, the end-to-end performance of a product(s) or a combination of the 2, promoting service quality and customer/citizen user experience improvements.

You'll undertake a range of key service management duties including reporting, incident management, problem management and management of services to agreed targets, and work closely with Operations across all levels, driving increased service quality and improved customer service satisfaction.

You'll support underpinning technology, business operations and policies and non-technical artefacts within a 24x7 operations environment and take ownership of the alignment to the user experience.

Data Engineer
Newcastle
As a Data Engineer you'll be responsible for design, development and maintenance activities to ensure efficient delivery of data pipelines to support wide variety of analytical and reporting use cases.

The role involves working with a wide range of modern technologies, applying best-in-class data engineering principles and standards, to ensure the delivery of high quality engineering pipelines.

You'll work closely with other engineers and data professionals within autonomous multi-skilled teams, looking to continuously improve, share and build knowledge across the engineering community.
Our locations
Our Manchester hub is in the city centre and easy accessible by tram, bus and rail. There are great on-site facilities including a café, cycling shelter, showers and Wudu washing facilities.
Our Newcastle hub is only a short Metro ride from the city centre. It's a modern, informal and collaborative working environment. Its facilities include 2 restaurants, catering pods and vending machines, sports facilities, cycle shelter, showers and Wudu washing facilities.
How to apply
Take a look at the summaries above and consider which role(s) you're interested in and in which location.
You can then submit your application using our online industrial placement application form. The deadline for applications is Thursday 30 April.
If your application is successful we'll invite you to an assessment centre at a later date.
Find out more
You can find out more about what it's like to work at DWP Digital on our careers site.