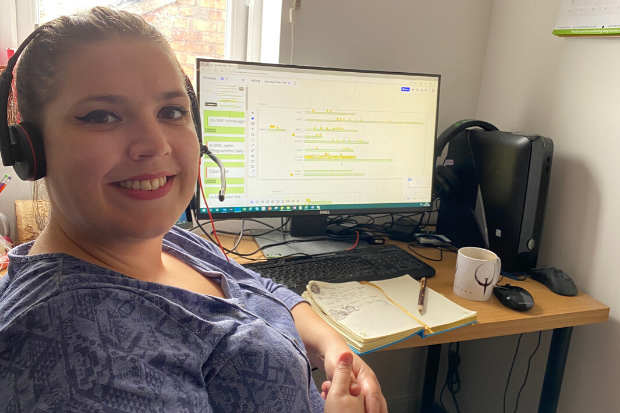 Why we joined DWP Digital
Sian: My mother worked in the Civil Service for a long time before becoming an administrator for the NHS, where she worked for over 30 years. From a young age, I was made aware of the benefits of working for such large public sector organisations, and the importance of the work of those organisations.
I developed my research skills while studying for a doctorate, and getting a User Researcher job at DWP Digital allows me to give something back to society – in particular to the people who may not have had the same advantages in life that I have.
Jane: I've previously worked for another government department in a range of policy, project and operational roles. I then built up my research expertise working at research institutes and at a university, as well as getting a masters in Anthropology.
Moving home to the UK after a decade abroad, I wanted to bring together my previous experience in the civil service with my research experience, ideally in one of the larger service delivery departments.
I actually applied twice for user research roles at DWP. First time around, I managed to convince the panel that I had the experience and research skills that they were looking for, but I didn't do so well at demonstrating to them that I had the competencies. I took the written feedback I got after the first interview on board and did a better job second time around.
Reflections on user research at DWP
Sian: I'm the user researcher for the Digital Payment Services team, in the Digital Hub in Manchester. In Payment Services, we touch upon most of the other teams that are under the umbrella of DWP, as well as citizens, so you get a real sense of the scale of the department. I have a really supportive team who have helped me understand how the department works.
What I've really enjoyed so far is the pace of the work. Within a few weeks of starting, I was visiting teams across the north-west to find out how we could make their working lives easier. Within a few months, I've been to JobCentre Plus sites and carried out research with citizens, JobCentre Plus staff and the telephony staff in customer contact centres. Every day has been different, and there is always something new to learn and discover.
Of course, while research skills are essential, my previous experience in other jobs have also been useful to prepare me for the role. For example, my experience as a customer service advisor in a call centre for a couple of years after university has stood me in good stead when I carry out telephone interviews with citizens. My research background helps me to plan the 'how' of a research project, but all my other employment experiences contributed to my ability to actually do the research.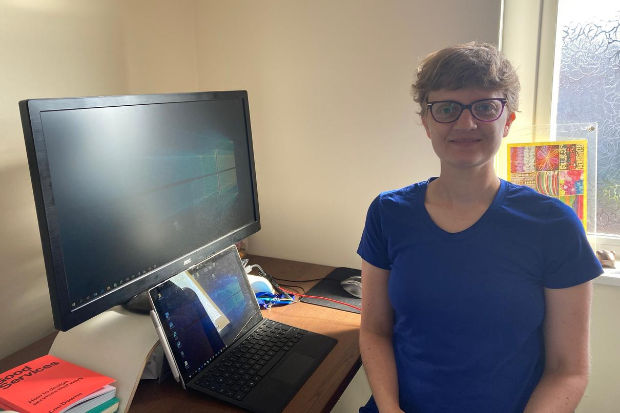 Jane: I started working in the Newcastle hub in January 2020. Time has really flown by since then!
My work is focused on a project that explores how closer working between local authorities and DWP could improve things for citizens living in care homes by streamlining the ways in which information is shared between the department and local authorities.
I get to go out and about to talk to a range of people, including organisations like Citizens Advice, meeting citizens to assess their finances and what care they need. I've also carried out research with colleagues at DWP who are receiving and processing new information from citizens or their representatives.
Our research has helped us learn about the challenges for citizens in providing the information that staff at local authorities and DWP need to do their jobs. It's also helped us understand the challenges faced by staff at local authorities and in DWP in double-checking all the information they need to carry out their work.
The user research has given us insights that will allow us to finalise recommendations for a service that can then be explored further in the next phase of the project.
Joining DWP Digital was the right decision
Sian: Moving from an academic environment to a public-sector role was a big leap for me, but as soon as I joined DWP Digital I knew it was the right decision. It's been interesting to meet so many colleagues who have dedicated their lives to public service. As someone new to DWP and the Civil Service, this shows how committed they are to helping citizens as well as DWP's strengths as an employer.
The main reason I wanted to work for DWP is probably the same for all civil servants: to make a positive impact on our society, and I feel like I'm definitely doing that here.
Jane: Being a user researcher in DWP Digital has been really interesting so far. No day is ever the same as the last and in the last few months the community has adapted to new ways of working during lockdown.
If you are thinking of applying, I would definitely recommend making sure you plan for the competency-based interview. Make sure you've thought through strong examples that emphasise your skills and experience as a user researcher, as well as demonstrating the competencies!
Visit our careers website to see our current vacancies or find out about working at DWP Digital by subscribing to our email newsletter