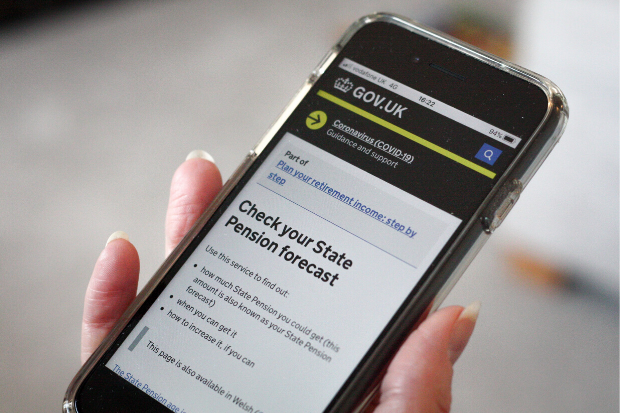 Check your State Pension is a live digital service enabling people under State Pension age to get a State Pension forecast online. The service is 5 years old and has produced over 21 million forecasts so far, winning awards along the way.
However, there's always room for improvement. Even when a service is live it's important to keep monitoring, researching and iterating design in order to improve the user experience.
When we joined the team 18 months ago, we were keen to understand how it was performing by looking at two key areas:
⦁ user needs - these can change, emerge or become obsolete over time
⦁ language - ensure content is still aligned to users' language
We created a mammoth end-to-end, multi-channel map showing the journey people made through the service. We identified and added detail about any issues or challenges for our users, highlighting where things didn't work so well.
Working with the rest of our team, we then used our map to identify how and where we could make improvements and which elements needed further analysis.
Finding the problem
Our research quickly discovered a major issue – the service name!
People thought 'Check your State Pension' was a service for people over state pension age. Their expectation was that they could use it to check their current State Pension amount or payment date.
In fact, this is almost the exact opposite of what the service is and who it's for. It's actually a service for people under State Pension age, who want a forecast of what their State Pension could be.
Our challenge was to identify and develop a new service name through user-centred design. We follow best practice for government design, which says a service name should allow a user to:
⦁ find your service more easily when they search online
⦁ understand what your service does and easily decide whether to use it
We knew we needed to provide evidence to show our users' natural language and the best way to do that was through research.
The importance of doing the right research
We developed a research plan that would give us a range of evidence, including:
⦁ social listening (social media)
⦁ search listening (search analysis)
⦁ talking and listening to users
⦁ reviewing language used within feedback comments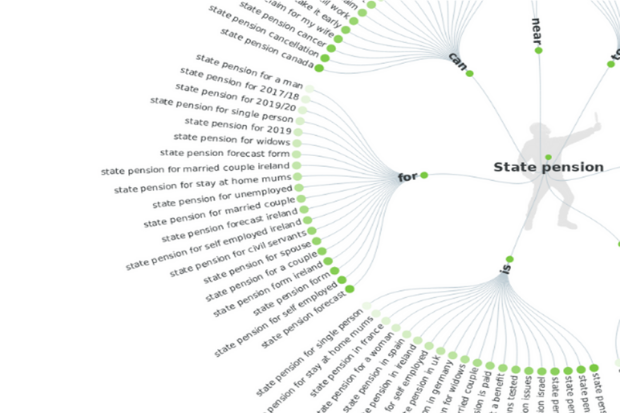 By analysing search data from UK versions of Google and Bing and from GOV.UK we could get unbiased insight into the natural language used by people talking about State Pensions. On the whole, people tend to be more conversational when searching and so the language used is, by default, more natural.
We talked to people directly and listened to the calls coming into our pension centres to get a deeper understanding of the way they described things and the words they used. Our research was building a clear picture, which showed people regularly and consistently used the term 'forecast' when describing their future pensions.
What's in a name?
We'd already discovered that the current name for Check your State Pension created a false expectation about the service. So, as part of our research we identified and tested a number of potential new service names. Our analysis showed a clear 'winner' - Check your State Pension forecast.
It seems such a tiny change to the name but adding the key term 'forecast' had an immediate impact. Testing showed it dramatically switched expectation, so people had a better understanding of what the service offered, and who it was for. And vitally – we were using the term that people were already using.
This was underpinned by evidence from our search analysis. We already knew people left our GOV.UK page to look for a State Pension forecast, so we felt confident that this new name would help reduce this behaviour and make the service easier to find. However, it was important to follow this up with further insights and understanding.
Building the evidence
In between other projects, we completed more and more research over 10 months. We extended our data capture over longer periods of time to show consistent patterns. We also cast a wider net and looked at other sources of information; the press, chat rooms and forums, YouTube and even the UK Parliament.
The evidence just kept stacking up. 'State Pension forecast' was being actively used by:
⦁ our own DWP agents during telephone calls and letters
⦁ other government departments such as HMRC
⦁ advisory services including, the Pension Advisory Service, Money Advice Service
⦁ the press, including key influencer moneysavingexpert.com
⦁ DWP pension campaign website and YouTube channel
⦁ Parliamentary briefing notes on State Pensions for MPs
In fact, pretty much everyone was using the term!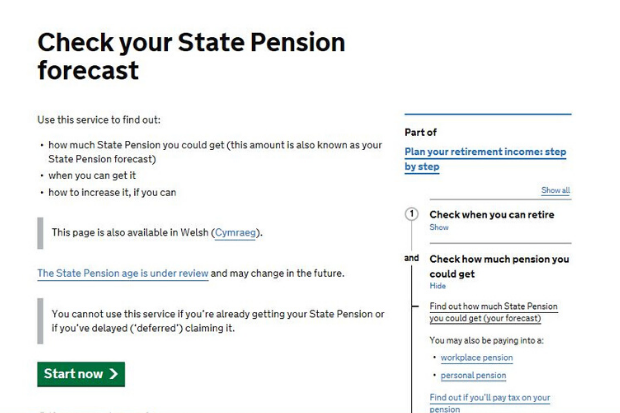 Having seen the evidence, our stakeholders were on board with the change. The new name is now live and we're continuing to monitor the difference it's making.
We're now building on what we've learnt to develop a content strategy across retirement and pre-retirement services in DWP. Our aim is to improve people's understanding of retirement, and the ability to locate and identify the right service, at the right time for them.