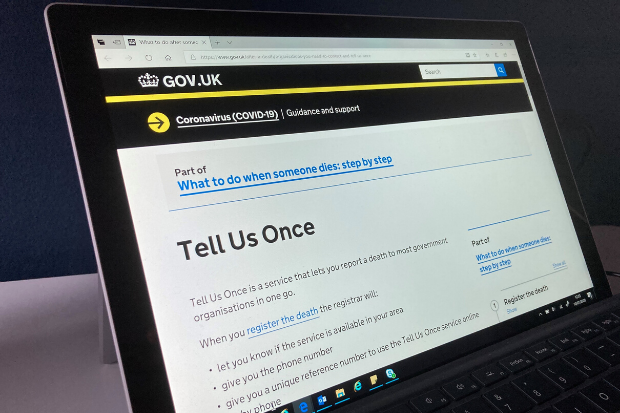 "Just used your service and found it extremely easy to use."
"A great way of saving a number of phone calls and correspondence at a difficult time."
"Many thanks to everyone involved in setting this up…it helped us to cope with the many issues that we had to settle"
These are just some of the many recent comments we've received from users about Tell Us Once, a completely voluntary service that was initially set up 10 years ago and is in the spotlight again after being nominated for both a Digital Leaders 100 award and Digital Technology Leaders Award.
At the heart of Tell Us Once is a simple idea that helps citizens at a difficult time. Following a bereavement, families can use the service to notify partner organisations of the death, cutting down on a significant amount of time and effort during a particularly sensitive period.
The recent nomination for the service is in recognition of us achieving 100% population coverage in March 2020, meaning every citizen in England, Wales and Scotland now has access to the service.
This is a proud moment for us, especially as the service is completely voluntary for the 397 councils across the different regions.
The service could not work without our Registrar colleagues who following the death registration, provide a reference number for the citizen to use the Service. Their dedication to offering the service during the pandemic is testament to its value.
Whilst the face to face service has been replaced by a telephone appointment, the citizen can then choose to use the service via the dedicated DWP Telephony team, or online.
Tell Us Once is managed by DWP, but connects with many other government departments such as HMRC, the DVLA, HM Passport Service and local government, as well as some public sector pension providers. Up to 30 different services can be notified when a citizen uses Tell Us Once, resulting in annual savings of over £20m as services can be stopped, reallocated or benefit payments stopped quickly, preventing overpayments.
Digital focus as we move forward
Alongside the 100% coverage, we've also been working to update the service to make it more digitally-focused, something which has only become more important as the coronavirus pandemic started to have an impact.
With face-to-face meetings no longer an option for citizens, we developed a workaround using email in order to continue to offer the service to as many people as possible, while also working with funeral directors and the Nightingale hospitals to make sure that the service was available to everyone.
Previously around 40% of people were using the service online, whereas now it's over 80%, and we're proud of how Tell Us Once has stood up to this increase in users at such an important time.
Looking forward, along with DWP Digital we're working hard to develop various aspects of the service including updating the application to be fully accessibility compliant as well as ways to make integration between departments smoother and more efficient.
We want to make sure we can effectively monitor and support the service, deploy changes more quickly and efficiently and make sure we're taking advantage of the latest developments in tech that are at our disposal.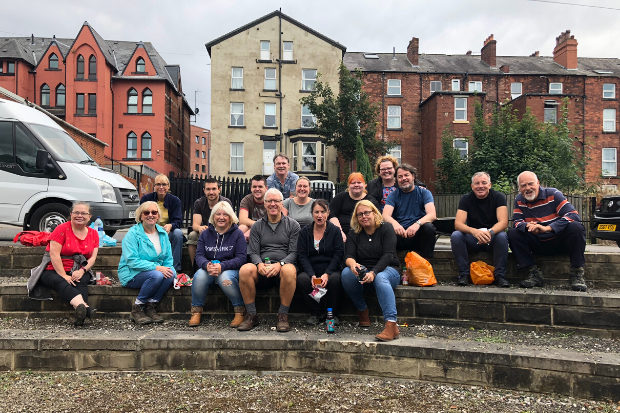 For now, the whole team that works on Tell Us Once is proud to be nominated for Best Public Sector Project at the Digital Technology Leaders Award, and included in the shortlist for the Digital Leaders 100 in the Public Sector Innovation category alongside some other great projects – you can read about (and vote for) all the nominees for that award here.