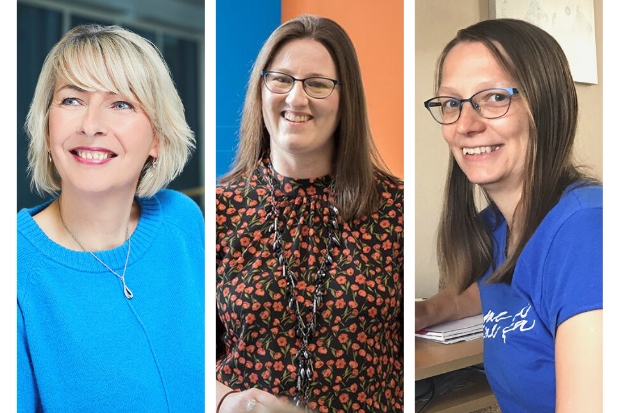 Now in its third year, Digital Voices is a programme for women in DWP Digital to learn new digital skills and build confidence. It won a Civil Service gender inclusion award in 2019, a Women in IT award in January 2020 and is nominated in the Digital Skills and Inclusion category at this year's Digital Leaders 100 Awards - you can vote for it here. The learning sessions for our third cohort of Digital Voices have been temporarily paused due to COVID-19. But the ladies taking part have been as busy as ever during the pandemic. We found out from three of the group – Joanne, Lesley and Jude – what they've been up to during the last few months. 
Joanne Huggins – taking on a new challenge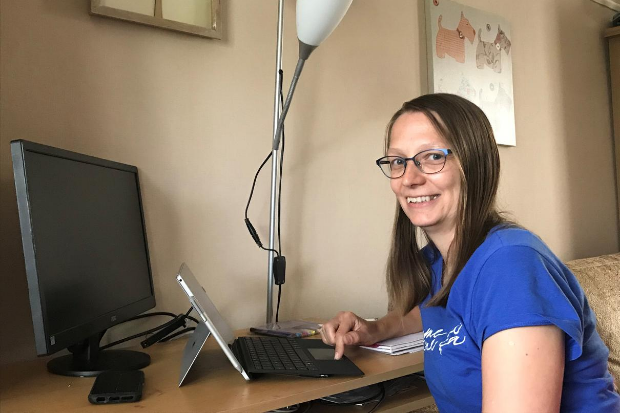 I usually work as a tester in our user support service, improving IT services for colleagues. But during COVID-19 I've been deployed to our Universal Credit virtual service centre team, helping to process payments for the 3 million people who have made a Universal Credit claim since the pandemic hit.
I'm helping resolve problems with claims that could delay payments as well as answering customer questions, so it's completely different to my usual day job. I'd normally be speaking to colleagues so working directly with DWP customers is a lot different. The team has all come together from all walks of life, but we've had good team spirit, regular learning and upskilling sessions and there's a real focus on our wellbeing.
There have been times when I've had a few wobbles, but I feel privileged to be part of a team helping people when they need it most.
I joined Digital Voices to help me build my confidence and the things I've learnt so far have helped me step out of my comfort zone and adapt.
I was quite nervous at first but having a buddy in the team helped, as did speaking to my Digital Voices friends and my mentor who gave me some good advice.
I hope I'll go back to my normal job as a more confident person. If I can survive unexpectedly taking on a completely new role with a virtual team, I can survive anything!
The experiences I've had in this role will help me too, and it's made me realise that I'm capable of taking on any new challenge I'm faced with.
Lesley Thompson – home schooling while home working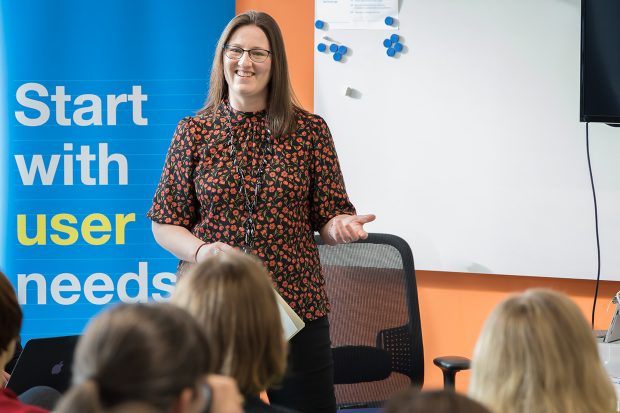 I'm a Senior Business Analyst and during the past few months I've been juggling full-time work priorities whilst home schooling my two sons, aged five and nine.
After a tricky start, we settled into a routine which is really important for the boys. So Joe Wicks for PE was followed by Maths and English work set by school. The afternoons were less structured and more flexible, to allow me time to focus on my work.
But that didn't stop me feeling guilty when I was unable to help them with their school work because of meetings. I often had to gesture I was busy and I'd help them later, to be met with a sad face, so it's been challenging from that perspective, particularly as I wasn't able to call on my usual family network to help. It's been good to have activity in our Digital Voices Whatsapp group to cheer me up if I was having a low day.
One of the highs was teaching my eldest about fractions and decimals. His school work has gradually built up to the harder stuff and I sat patiently with him going through it over and over until the penny dropped. It was a lightbulb moment and he hugged me so tight and said 'thanks mum!'. It was a real parenting win!
I sometimes worried about being as productive as normal with everything that was going on, so it felt good to get emails telling me thanks for good work I'd been part of. At DWP, leaders have been stressing that we're not simply 'working from home', we are 'at home, during a crisis, trying to work' and I've been very mindful of that.
Jude Robinson – finding a balance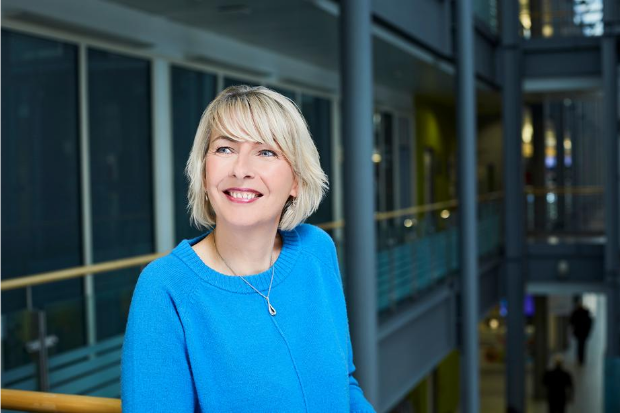 I'd only been at DWP 5 months before joining Digital Voices, but this period has been an induction into what the department does best – supporting people at their time of need. The work I've been doing as a Lead Product Owner in our integration team has contributed directly to that aim, so it's made me feel really proud to be part of it.
I've actually adapted really well to working at home and I've enjoyed it. Normally the team is based all over the country so switching to us all working remotely has helped me feel more part of the wider team, and we're really close-knit. We've had to make an effort to make the best of our new way of working.
But the work we've been doing has been right at the heart of DWP's response to the crisis, building and deploying our API library to support services and payments to citizens.
We've been busier than ever, and despite not being in the same location, we've all pulled together. But I've also remembered to take time out and not having to commute has made my work/life balance much better. I've been using that time to walk the dog, ride my horse more and do lots of reading.
It's also been a good opportunity to put to use some of the skills I've learnt during our Digital Voices sessions, such as social media, writing blogposts and presenting virtually in meetings. Those things have definitely helped me in the last few months. I've also had regular conversations with my mentor which has been great to keep up momentum and to help me continuously improve.
Catch up on all the stories from our Digital Voices on the blog or sign up for email updates whenever new content is posted!