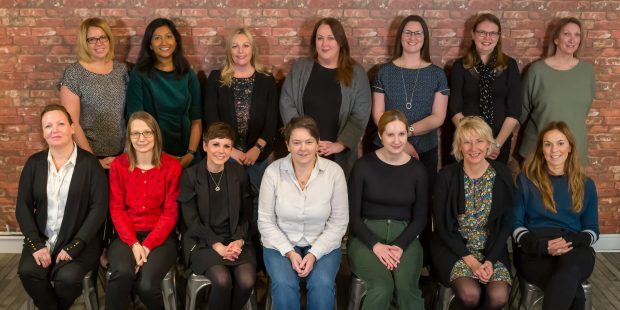 Now in its third year, Digital Voices is a programme for women in DWP Digital to learn new digital skills and build confidence. It won a Civil Service gender inclusion award in 2019 and a Women in IT award in January 2020.

Joanne, Sofia, Alison and Angela from this year's cohort explain what they want to get out of being involved.
Joanne Huggins: 'I want to challenge myself.'
I applied for Digital Voices because although I love working in a digital role, my confidence is very low. I was ready to challenge myself and I'm hoping that being part of the programme will help me discover who I am and where I want to be.
I want to learn new skills presenting in front of an audience and speaking confidently in meetings, as well as using social media and blogging.
I was excited to meet the other Digital Voices at the launch event but at the same time I was a bit nervous.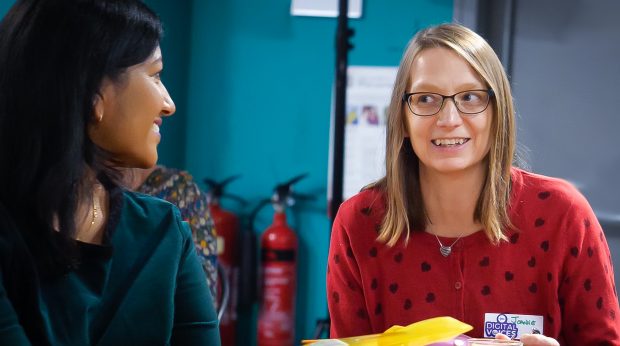 Everyone was really welcoming and made me feel at ease, I soon got chatting to other Digital Voices and it made it a lot easier. After the event I was proud of myself for speaking in front of everyone and trying out a video interview for the first time.
By the end of the programme I hope to have more self-confidence, and have new friends and contacts. I want to be able to get my voice heard because what I have to say matters.
Sofia Sousa: 'I want to be an inspiration to others.'
A friend of mine, Andrea Heslop, took part in the previous Digital Voices group. I was really inspired by how being on the programme made a big difference to her. So I applied this time around.
I'm a Senior Agile Delivery Manager in DWP. By taking part in Digital Voices I want to overcome some insecurities I have around leadership, public speaking and impostor syndrome.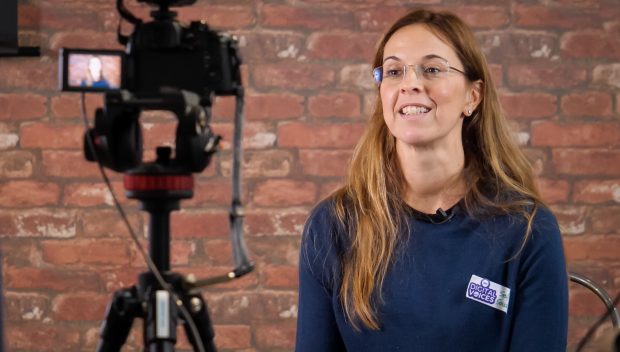 On a personal level, I also want to be more assertive and learn to speak in public with confidence. I also want to be an inspiration to my children and the younger generation; Digital Voices is a good opportunity for me to do all these things.
I really liked being at the launch event, it was great to hear the experiences of the other Digital Voices when I spoke to them. I felt positive and empowered afterwards! 
Alison Horabin: 'I want to learn new skills.' 
Digital Voices is a fabulous opportunity for me.
I'm a Digital Delivery Lead and I'm at a time in my life when I feel now is the time for me to focus on me and my career path again.
A lack of confidence has held me back but now I want to learn new skills and be a positive role model for other women in DWP Digital.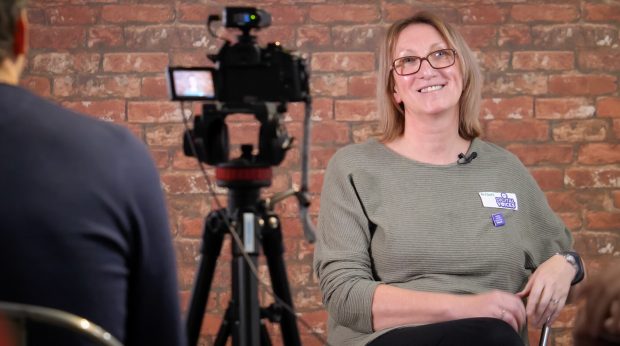 I'd also love to develop the ability to write interesting blogposts about the work I do. I don't have a natural flair for storytelling, but I realise I am not alone and I'm amongst supportive friends in Digital Voices.
At the launch event, it was great meeting like-minded ladies who want to invest in themselves by either learning a new skill, building their confidence and looking to further their career paths within Digital.
Digital Voices is where my investment journey in me begins!
Angela Hilton: 'I want to develop my digital persona.'
I first became aware of Digital Voices last year when I saw people lots of people tweeting excitedly about it. I had a real sense I was missing out!
I'm a product manager and after witnessing the change in people in previous cohorts I wanted to see if Digital Voices could help me too.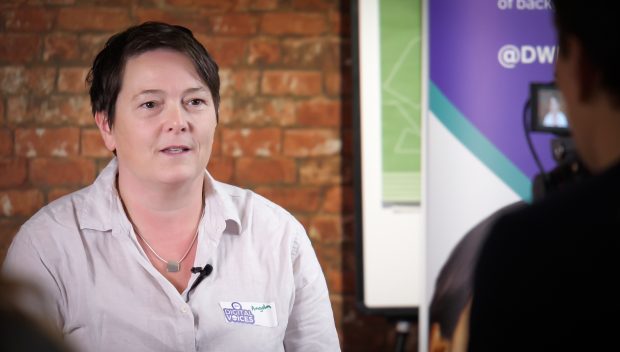 I keep saying that I want to develop my 'digital persona' by being part of Digital Voices. I want to develop into being the best me that I can when I'm posting my thoughts to the outside world. I want to make sure that what I'm thinking or feeling is what people see and hear in my posts.
Before I got together with the other women taking part in Digital Voices I worried that I'd feel like it wasn't for me, but in fact the opposite was true. It was great to see such a range of roles and experience amongst the other women.
By the end of the programme I'd love to be the sort of person who feels confident enough to post on Medium and start telling my story.
Like this blog? Why not subscribe for more blogs like this? Sign up for email updates whenever new content is posted!