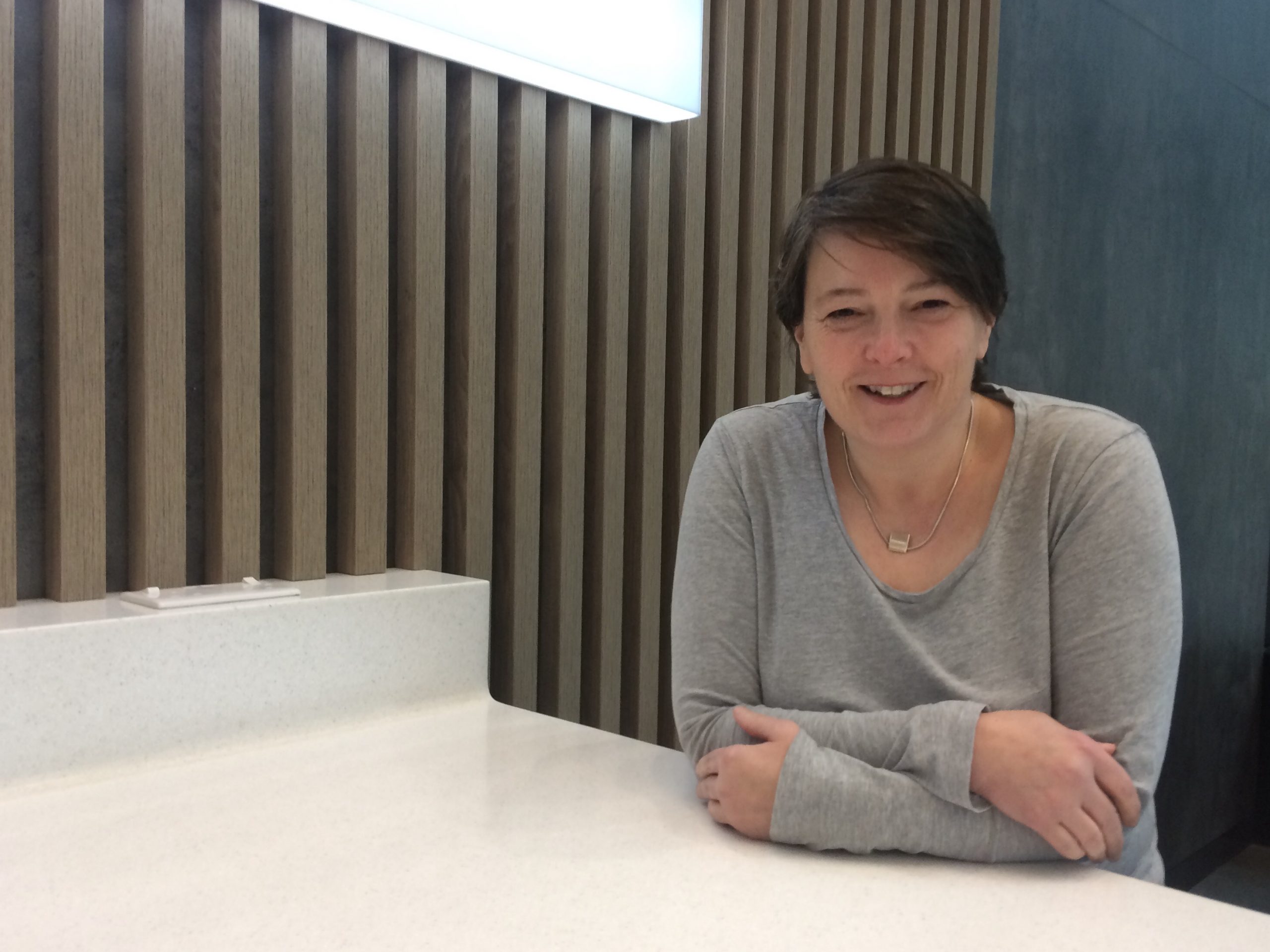 February is LGBT+ History Month, but when I saw a request for someone to blog about the importance of it, I was reluctant to step forward. I didn't want to be that spokesperson for the community. It's not my job, is it?
I've been a Product Manager for about 6 years, I joined DWP Digital in May 2018, that makes me a relative newbie with just under 2 years' service. I currently work in Payment Services and I've been fortunate enough to have had 3 interesting assignments in DWP Digital so far.
Changing assignments can be a really exciting challenge. You get to explore different aspects of the business, to build up your network. And you get to gather all kinds of valuable insights into what it is we are here to do. I love the variety and I love getting into new things. It's brilliant!
There are, of course, some challenges to moving teams, that I am sure we all face. What if no one likes me? (pipe down insecurity). What if, really I've been blagging all my life, and this time I get found out! (shut up imposter syndrome). What if it's too hard!? (we'll ask for help, duh). I know that many people face these demons, they are normal and we can learn to manage them but, for me, there is this additional demon that is proving harder to control.
How honest can I be about myself? Can I be my authentic self? Can I tell the team that I am gay?
I know the question will eventually come up, 'and, do you have a husband?', it's a natural part of team building and getting to know new people. I would dearly love to say that I can casually reply 'No, but I have a partner, her name is Louise,' but in truth I answer with caution and brace myself for the worst.
Digital Voices
I've recently been lucky enough to get a place on the fantastic Digital Voices programme.  Digital Voices aims to build confidence and engagement skills in women in digital roles, helping them gain the confidence to be a leader in DWP Digital.
The group was recently asked if anyone would like to write a blog post for LGBT+ History Month. While my initial thoughts were to hide and hope to go unnoticed. Not to be asked to be the spokesperson for a whole community. I reflected on my recent change of teams and how, even now with the law on my side and the LGBT+ battles won, why do I still, in 2020 feel this anxious? After all I had no experience of homophobia at work, quite the opposite in fact.
The answer no doubt lies in my own story and so I decided that perhaps now was the time to tell that story.
A childhood of confusion
I was born in 1971. My parents met during the summer of love - a summer of freedom and liberation for all, unless you were a gay man of course. I was raised Catholic to Atheist parents, went to a Catholic school and for most of my childhood I knew only Catholic people.
By 1982, age 11 and starting high school I knew something was different about me. By age 13 I knew what was wrong with me. The media was excited and titillated about the newly out Martina Navratilova. I didn't want the world to know I was like that too.
The 1980's were not an easy time to be a gay teen. Catholic schools used redacted text books, thick black lines under the heading 'Homosexuality' was a lesson in how wrong it was. I remember asking a friend what she would think if someone liked girls, her reply that it was 'gross and that they would be going to hell,' stayed with me for years. Section 28 and other anti LGBT+ laws were being introduced or reinforced and there was a general feeling that it was not OK to be gay.
Standing up for my rights
As a young gay woman in the 1990's I played my part in the rallies and protests that were taking place for equality and acceptance. We wanted equal rights for lesbians and gay men. The abolition of Section 28, reduction in the age of consent for gay men, the right to adopt, the right to have our relationships recognised and the right to live as equals in our society.
One of my worst experiences of homophobia came on by 21st birthday. My partner at the time had booked a deluxe hotel room for the weekend. When we arrived the owner looked at us and asked if we'd meant to book a double room and when we said we had she told us that, that wasn't acceptable and gave us the keys to a tiny attic twin. We didn't even argue, we just took our bags and our shame and went to our room.
In my early working life as a developer and a web system administrator I endured all male working environments where I was 'accepted as one of the lads' and included in their work place banter. Except I'm not a lad, I'm not a misogynist and, no, 'I would not like to do that to her from admin'.
But the end of the decade started to see real changes for the LGBT+ community. I was there the night Manto opened, a glass-fronted gay bar. Open and bright and unashamed for all the world to see. It marked the birth of the Manchester Gay Village and a general change in societies attitudes to our community.
A changing society
The first decade of the new millennium proved to be a golden era for LGBT+ rights. Section 28 was repealed, the age of consent for gay men was equalised and same sex couples were granted the right to adopt. Homophobia became a criminal offence, the gender recognition act legally recognised transsexual gender identity. Gay people were given the right to serve in the military, have same sex civil partnership and ultimately get marriage. 
Our job was done, we were equal and legal. It was time to relax.  Manchester's Gay Village became a shadow of its heyday self, but it was OK, we didn't need it anymore, we could go anywhere and be us. Couldn't we?
"Someone, I tell you, will remember us, even in another time." Sappho
Sadly, legality does not automatically lead to equality and while the LGBT+ community now has more legal parity than I ever dreamed of, there remains a long way to go for social acceptance.
In 2012 a young gay man with Asperger's syndrome was killed at his own birthday party in an horrific homophobic attack. In Belfast a bakery refused to make a cake for a gay marriage.
Just last year a man was hospitalised after being beaten by a gang of men, for being gay. In Camden 2 women were the victims of a homophobic attack for refusing to kiss in front of a group of young men. And in January this year a 20-year-old woman was left badly bloodied after being punched from behind for looking gay. It was her 5th attack.
A change in the law does not switch off homo/transphobia in a person. It's reported that LGBT+ hate crime has risen 144% between the 2014 and 2018. 
The artist Erik Pevernagie said:
"We are what we remember. If we lose our memory, we lose our identity and our identity is the accumulation of our experiences."
I am borrowing this quote as my call to action, a reminder that we are all the sum of our collective memory. If we fail to look back at our history, we won't understand who we are or how fragile that position is. It's all our jobs to keep the memories alive.
An inclusive environment
I'm proud to work in a place where I'm able to share my own personal history. To be able to take part in an inclusive programme like Digital Voices and to be myself at work.
Find out more about working at DWP Digital - check out our careers site.