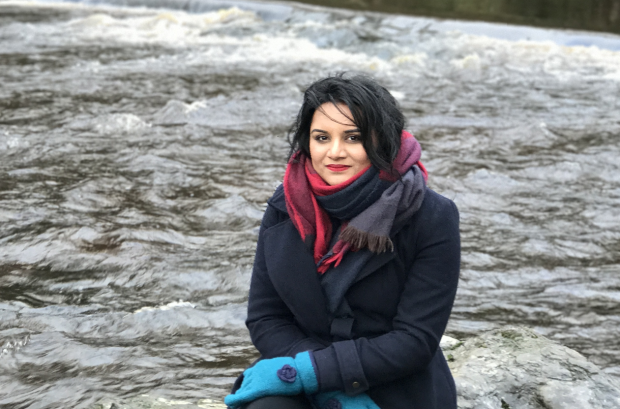 I started my journey as a senior agile delivery manager in the Digital Security team in September last year.
Given the extraordinary circumstances of COVID-19, I was nervous about the on-boarding process and being able to carve my identity within the team. I was concerned that it would be difficult to put things into perspective without having met my colleagues in person. However, the experience has actually been completely different and definitely a pleasant one. Everyone within Digital Security has been very welcoming, supportive and warm.
My role in Tech Services
Digital Security as a capability forms a part of the wider Tech Services function, which primarily aims to deliver secure, reliable, effective and cost-efficient infrastructure services, and run live IT operations in support of DWP's business objectives. In achieving these objectives, putting users and the quality of service at the heart of the design process keeps the model simple, but effective. Also, knowing that the work I do contributes directly in ensuring that the systems and services we deliver remain secure, resilient and competent reinstates a sense of fulfilment and purpose.
In the short time I've worked in the Digital Security team, I've been involved with a multitude of different tasks. This ranges anywhere from analysing the current practices, and streamlining configurations and processes within JIRA, to understanding the traceability between security solutions we're rolling out.
I make sure we're working within the NIST cybersecurity framework and lead deliveries across iterations, ensuring the best and most effective practices are adopted in the process.  I also get to conduct workshops to enable a more collaborative approach to accomplishing deliverables. This involves working with cross functional teams with a unified view for the delivery of services across DWP and beyond.
Variety seems to be the definite constant within Digital Security and it keeps me driven, which is possibly the aspect I love most about my role. One of the other great aspects is working and learning from some of the best security technology professionals in the industry. It's been an enriching experience so far.
Advocating agile
Being an advocate and a practitioner of various variants of agile methodology the thing I was looking forward most to bringing to DWP Digital was a pragmatic and dextrous delivery approach which is yet simple in process.
In my opinion, agile methodology is more about tailoring the framework and processes to support and nourish the team in delivering more fit-for-purpose services and systems, and less about being bound by rituals. As the name suggests, agility is key and the objective is to promote a mind-set of iteratively evolving and adapting for better collaboration, transparent communication and continuous improvement.  My role within Digital Security so far has primarily entailed the integration and conservation of these core principles within the team.
In addition to my love for people and processes, I'm a nutrition enthusiast, work on textured art, a small-time poet, an ardent lover of trees, an international pageant sub-title winner and take most pride in being a mother to a 1-year-old. As you can imagine, managing an accomplished career with a toddler can be very demanding! However, with the immense support I've been extended, working for DWP Digital, I am able to strike the right work life balance, and haven't missed any of my son's firsts to date.
The last few months have been really enjoyable and I'm looking forward to being an integral part of the many Digital Security success stories over the coming years. And I can't wait to meet the wonderful people I work with, in person someday.