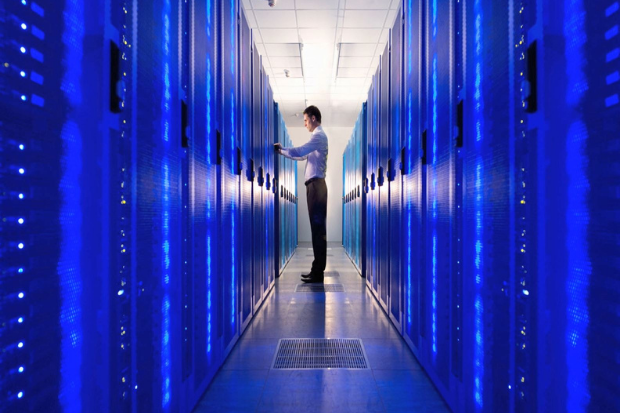 With Easter 2021 now behind us, it's a great time to reflect on what we've achieved with our Virtual Machine Environment Replacement (VME-R) project. Last Easter, we were celebrating the fact that 8 of our 11 systems had been successfully replaced, including the largest benefit system in our department, Jobseekers Allowance Payment Service. 12 months on, the whole project is complete, with 11 systems updated and moved onto modern, virtualised and secure platforms.
Most importantly, this was all achieved with minimum disruption to our benefit operations or any delays to citizen payments. We didn't lose a single day of operational processing, during this migration. So what's the significance of this?  Some of the infrastructure that we've been updating dates back over 40 years. Many of these legacy systems were originally developed in the 1980s, and were based on old ICL VME mainframes and COBOL application code. Previous attempts to replace the systems had been unsuccessful. We needed to succeed as these application systems were becoming harder to support and the benefit services involved pay out more than £150 billion a year. It was important to get this right.
Flexibility and future-proofing
Original plans for a VME-R programme began in 2014, after a 2013 National Audit Office report on 'Managing the risks of legacy ICT to public service delivery' but it wasn't until 2016 when the project really stepped up a gear as an in-house project.
Working with our support partner, OneAdvanced, and bringing VME-R delivery in-house gave us more flexibility and autonomy, which was essential for such a large scale project. It also meant that we could align to wider DWP Digital initiatives such as 'Hybrid Cloud' hosting, making the project's outcomes more future-proof and ensuring our systems were well-placed to deliver the transformation projects that the department is working towards.
Overall, our task was to replace not just the infrastructure, but to also migrate over 10 billion rows of data into a modern database, and convert around 26 million lines of application code.
We started with one of our smallest systems, the Winter Fuel Payment Service (WFPS) which was the first system to be replaced in 2016, and we gradually built up our skills and expertise. No-one had ever done this on the size and scale that DWP was attempting. Following WFPS's success we tackled some larger services, which supported Housing Benefit Payments and the Social Fund, allowing us to tackle the biggest systems when we had honed our knowledge and skills.
Whilst our intention was to provide a like-for-like replacement, in the process we've also been able to improve performance in many areas.  For example, the batch processing timings are now up to 50-60% quicker than the previous systems, with reduced IT support required. At last count we had already delivered over 800 updates across the various platforms in the last year thanks to a more flexible implementation system. Previously we planned two major releases a year on each system.
A year on - working through lockdown
Last Easter was a remarkable time as we completed the work to replace the Jobseekers Allowance (JSA) system, the department's largest benefit system. This was achieved shortly after lockdown began, whilst the whole team was getting to grips with remote working and online collaboration. At one point we had to migrate somewhere in the region of 6.3 billion rows of data in less than 24 hours, and our colleagues were working around the clock to complete the work.
This was a particularly critical operation as demand on the JSA system grew to unprecedented levels due to the pandemic. We were able to increase system capacity, which allowed 3,000 additional processing staff to respond to the surge in JSA claims. We did have to consider whether it was the right time to be taking this level of risk, but there was an equal concern that if we didn't, the legacy infrastructure wouldn't have been able to manage with the extra workload.
Success and recognition
The work on JSA was recognised with the Project Delivery Excellence award at the Civil Service Awards this February 2021, which was a great way for everyone involved to celebrate a job well done.
The Income Support Computer System and the Pension Strategy Computer System (PSCS) moved over to the new infrastructure in January, and the VME-R project was completed in March 2021. PSCS pays almost £90 billion each year in State Pensions. We had to completely redesign the 'batch' processing service, as this service was so old and complex and no-one was around who knew it anymore.
Overall, it's been an intense and complex programme – the largest of its kind in Europe - that has involved over 200 colleagues. DWP is now in a great place to move forward with modernisation plans for its digital services based on having the new infrastructure in place, with more security, stability and agility for the future. Whilst this has been a long and arduous project, we can say that we have achieved something remarkable and sustainable to support our core service delivery for citizens.
Want to work on projects that can really make a difference? Take a look at our Careers Website for the latest vacancies at DWP Digital.