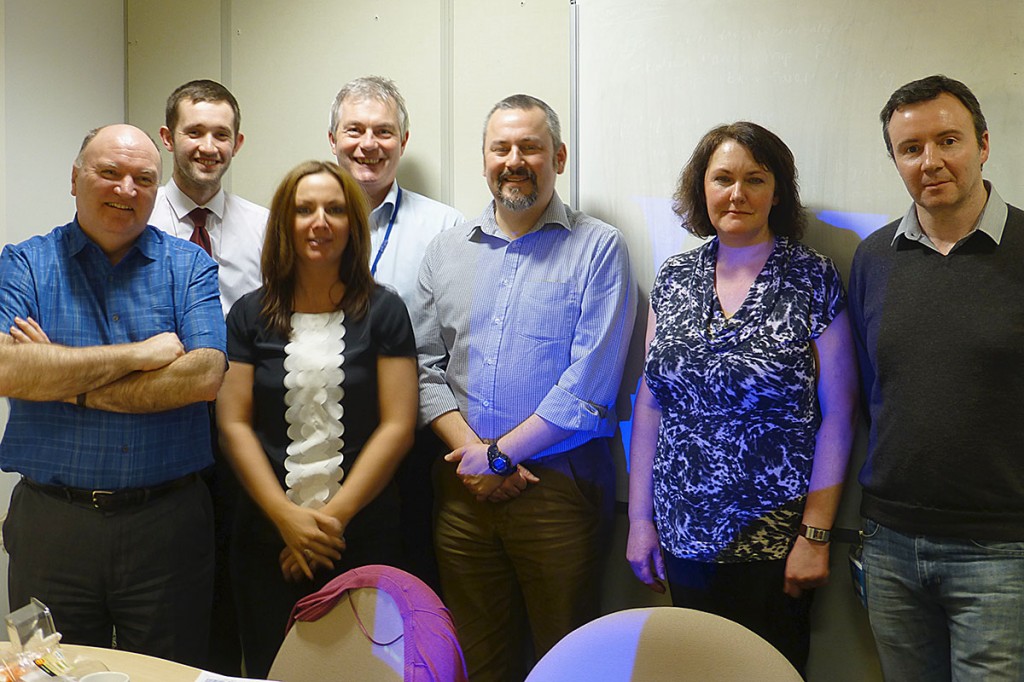 DWP as an organisation is working to develop its digital capability and we're a small group within the department that's getting really hands-on to develop the skills and experience we'll need to make the next generation of DWP's digital services.
'Make' is the important word - we want to be able to build, run and iterate services that customers prefer over, say, paper forms or phone calls. This means coding, understanding and applying a true dev-ops approach and, most importantly, making sure we're always fulfilling user needs. We're the first group of trainee developers beginning this journey; left to right in the photo:
Paul Bowman
Ian Tidmarsh (Me)
Nathalie Harrold
Mike Morris
Adrian Stone
Donna Kirk.
Paul Anderson
We'll be sharing regular updates on what we're learning and making, and how we're working with the Government Digital Service. If you have any questions, use the comments box and we'll get back to you.