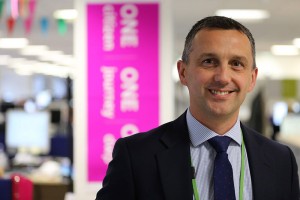 We're boosting our digital capability in our Cyber Intelligence Response Centre (D-CIRC), to ensure we have intelligence-led cyber security for our online services to operate effectively and safely.
We're working with Government and private sector partners to build and mature our capability, detect malicious behavior, and respond to cyber threats.
DWP delivers public services that millions of people rely on, which can transform lives. People increasingly expect to access services digitally at a time which suits them, and it is only right that we transform the way we operate to design automated, agile, efficient services, putting customers' needs first.
As we take a more digital delivery approach, we know that cyber-resilience is important to ensure the continuity of our digital services. And we know that an intelligence-led approach works best. This means that we use data from multiple internal and open source feeds to analyse and explain the threat landscape. With this picture of the cyber security threats, we can reduce risks, detect malicious behaviour and recommend appropriate response strategies.
That's why we're growing digital and technology skills in DWP. Our Digital Academy has trained more than 1000 of our own staff, and academy graduates have gone on to work in teams that are driving the development of digital services.
We're also building our capability, to bring in the skills and experience we need. The market is competitive but we can give people the variety and flexibility they often look for in their digital careers, while giving us the expertise we're looking for.
Our Cyber-Intelligence Response Centre currently has vacancies for a Cyber Intelligence Fusion Specialist and Data Insight Specialists, across a range of grades and levels of experience. Find out more about these vacancies.