Business transformation is about having a vision and making sure everyone is working towards it. Digital has a big role to play in transformation, but it's not the only answer. Chris and Michala, Product Owners at DWP, explain how user needs were met by building better services rather than digital services.
Finding out the user need for an online Funeral Payment service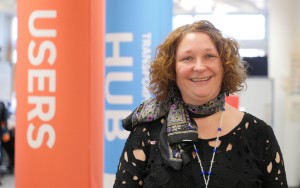 I'm Michala, a Product Owner. I recently completed a Discovery into transforming a paper and telephone service into a digital service for people to apply for a Funeral Payment to help towards funeral costs.
We did user research with registrars, funeral directors and recent users of the service. Users often hear about Funeral Payments through friends or family or are given the telephone number by registrars and funeral directors. Research showed that 70% of users made a claim by telephone and 30% applied by printing and completing a paper form.
Users preferred to talk to someone who could help them through the process as they were often having a difficult time
Our telephone agents were helpful and sympathetic to the user's circumstances, and experienced in completing the form.
There is no user need that points to an online service. Instead, we ended Discovery by identifying where the existing service can be improved, and we're working through these improvements, testing and learning as we go. It was good to 'fail fast' and use evidence and user research to stop a project from going ahead.
Improving the Apply for a Hardship Payment service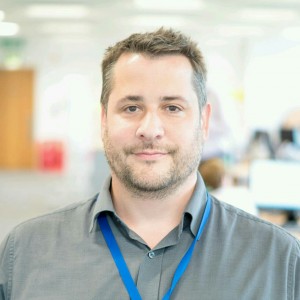 I'm Chris Jones, a Product Owner, and I recently ended the alpha phase looking at how to improve the service that allows people to apply for Hardship Payments.
We have a well-established system of hardship payments that offers additional support for those who need it.
We completed research with users and with our Operations' colleagues who make decisions about whether someone is eligible for a Hardship Payment. The user needs were:
Users need to receive personal and personalised support that explains what help might be available from different sources, depending on their circumstances
Users need to know how much money they might be eligible for and the impact on their other benefits such as Housing Benefit and Council Tax Benefit.
We tested different combinations of questions and information that could be presented online to a user and automate the decision-making process.
We spotted that we could improve the information on GOV.UK, use a shorter and simpler application form, and change the language in the conversations we have with users. We're working with teams across DWP to do this.
This was the first service I'd worked on since graduating from the DWP Digital Academy, and I really enjoyed using Agile principles to make decisions about how to meet users' needs. 'Failing fast' definitely wasn't seen as a failure – it's seen as a good sign of doing the right work in the right way.