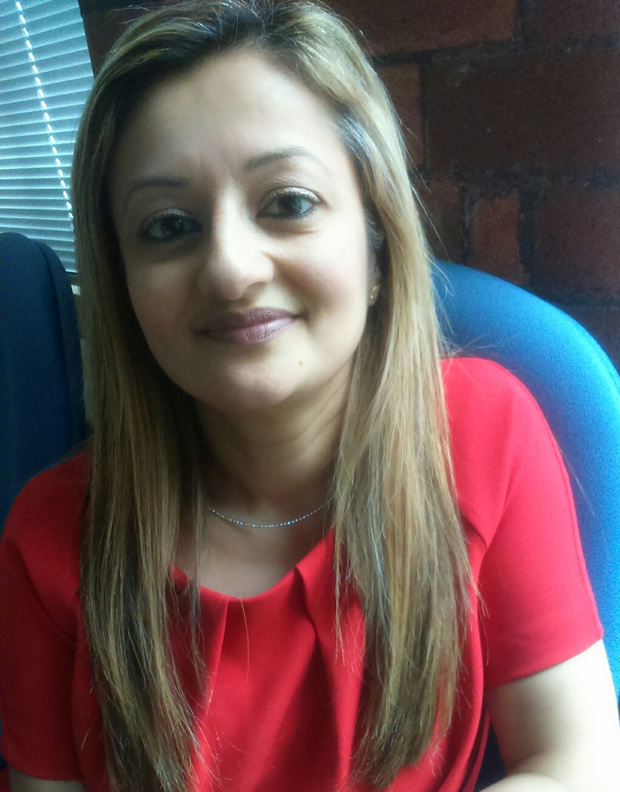 I'm passionate about helping women get to where they want to be in their careers and promoting more women into technology roles. There are so many opportunities in government IT right now. DWP is one of the largest employers of women in the Civil Service and I'd like to see that reflected in our business, particularly with traditionally male jobs like those in IT. I see my objective, as gender diversity lead, to get more girls and women into these roles - by improving the visibility of women leaders we can inspire women.
Career opportunities for women
I'm delighted to be working for Mayank Prakash, he's not only DWP Technology's Director General but also the gender diversity champion for DWP. As a father of two girls Mayank's as passionate as I am about making a difference as he explained in his blog Celebrating International Women's Day. I am keen to focus on areas of talent and progression and embedding an inclusive culture in our business so all women feel empowered. I want talented people from diverse backgrounds who are reflective of society as a whole, and through the talent pipeline we can help women fulfill their potential, benefitting both themselves and the business. I always say anything is possible. It's about supporting women and allowing them to thrive, so always be the role model to others.
Girl power
In DWP Technology our female colleagues are showcasing our work and inspiring girls to aim high. Tracy Butters, Universal Credit delivery lead, recently attended one of five Science, Technology, Engineering and Maths (STEM) events for girls aged 11 to 15, designed to encourage them to pursue careers in STEM fields.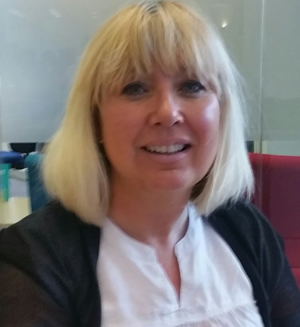 Tracy said, "It was important to me because we need to show that women play an important part in delivering technology, both now and in the future. In my job I am out-numbered by men: I'd like to see more girls moving into technology roles. At the event, held in Manchester, I helped by talking to the girls during the day, supporting them to complete tasks and encouraging them to consider technology as a job they could aspire to. I hope at least one girl there looked at me and thought: 'I can do that too'. I went away encouraged because they genuinely seemed interested in technology and motivated by the number of women in senior roles that spoke to them on the day."
Senior Software Developer, Pooja Malhotra also supported one of the events, during which girls took part in a hackathon. Competing using JavaScript they battled to programme the Hakitzu Code Warriors game. "I wanted to motivate girls at the age they are most likely to develop an interest in technology," Pooja said, "I was able to highlight the type of technical careers available in DWP and encourage more and more women into STEM fields."
Supporting women
Kirsty Osborne, a technology skills team specialist, used her experience to help a Women's Centre in Lancashire improve their website. She also supported them in putting together a Cabinet Office funding bid for the 'Avert' scheme. Avert helps female first-offenders on their release from prison, providing interventions to prevent reoffending. For example by helping women to improve their mental health, avoid substance abuse and keep families together.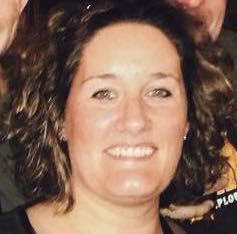 Kirsty said, "It's an exciting time to work in government technology, we're being more innovative and changing career paths for people to pursue something new. I took the role of project manager for the website to build my own confidence and skills. I think it's important that women in technology make an impact." Kirsty is now working with DWP Technology code clubs and software development trainees to produce an Appointment Booking App for the centre.
Inspiring others
This year's International Women's Day theme 'Pledge for Parity' focused on issues including gender-balance and helping girls achieve their ambitions. I'm the oldest of five from a working-class Pakistani family and growing up really was like the film 'East is East'. After watching it at the cinema, my sister and I were probably the only ones not laughing, as we were determined to leave the stereotypes behind. I took up my Gender Diversity role because all my opportunities have come from other supportive women and I am proud to have inspired some too. My colleague Katie Cawthorne, a DWP Software Developer, told me it was my influence that had encouraged her to make the leap to a technical role, which is a great compliment. Katie's goal is to become a Senior Software Developer with a wealth of programming languages. She has plans to start a free coding club at her children's school to encourage and help kids get into coding. I feel honoured to be a part of Katie's journey. She's fit her change in career around being a mum and working part time.
I'm really keen on finding new talent, and ensuring that the best people can move from junior to senior grades with the right support. If I could give just one piece of advice to women considering a career in technology it would be the only barriers you face are the ones you make for yourself.
Find out what tech opportunities there are in DWP Technology: Subscribe to this blog to find out more about what's happening in DWP Technology, follow us on Twitter @DWPTechnology and look at our LinkedIn page to see our latest jobs.