As part of the Secure Comms team I've been lucky enough to be involved in a collaborative cross-government service between Health and DWP.
We've collaborated with colleagues in NHS Digital in Leeds to deliver a secure integration gateway (called SerVe). This enables DWP to deliver services directly to NHS Care Workers, such as the DS1500 service which recently went into private beta. We'll be building on this success with more joint working to look at fit notes, maternity forms and prescriptions. This sort of re-use is a central part of DWP's transformation, as Nic Harrison blogged about recently.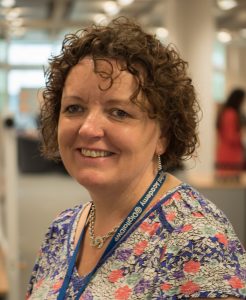 When we hack we test and learn and fail fast
Previous joint hack days have driven much of the collaboration forward. The hack days are great to prove key concepts very quickly and allow both teams to fail fast and invest only in viable projects.
The objective of the hack days has been to stimulate creative problem solving in a low risk, low-cost-of-failure environment, ideal for experimentation. The outputs are lightweight actionable solutions that can demonstrate new ways of thinking or working that can be taken forward by government.
Hacks create innovation and collaboration
Each time we run a joint hack day there is something of value produced - a prototype or concept that reduces friction with patients and claimants, or a way for both organisations to save money, be more efficient or remove some arcane paper process.
The diversity of participants gives a fresh perspective to business challenges from people freed from the day-to-day machinations of their different organisations. It connects people across teams, puts names to faces, and promotes a collaborative team ethic that transcends traditional departmental boundaries.
What's always surprised me is the amount of innovation that comes directly from the delivery teams, who can use their skills, knowledge and creativity to solve difficult problems.
Align hacks with strategic initiatives
While top-down initiatives are great for long term strategic change, grass-roots initiatives are perfect for bringing user centric design and bleeding edge technologies to age-old problems. The best approach is to marry up the two to deliver something that meets the strategic objectives of transformation at a pace which wasn't previously possible.
With the mini-revolution that is agile delivery blossoming in government (valuing individuals and interactions over processes and tools), it's never been a better time to embrace cross-government collaborative working.
Our first cross-government hack
We're running our first truly cross-government hack at the Open Data Institute (ODI) in Leeds on 29 June. The theme of the event is "Do the right thing for citizens by breaking "Conway's Law". The objective is to leverage the skills, knowledge and experience of delivery teams across government to fix the broken experiences of citizens (or civil servants!) who have to communicate with multiple government agencies just to get stuff done.
Teams from DWP, Health, Home Office, HMRC, DVLA and GDS will have the opportunity to meet, collaborate with and show off to their peers. There's also the chance to win the award for 'best hack of the day' as decided by a panel of judges and Digital Leaders. The winning hack will show an innovative and potentially disruptive solution that could be progressed for use in multiple government agencies that provides a 'big win' or solves a 'thorny problem'.